"I haven't eaten in 2 days": a 79-year-old man calls the police and the officers go shopping for him
Some stories have the power to make us smile and put a little trust in humanity, because they tell of perhaps sad and negative situations, in which people took care of others, making themselves the heroes of acts of undoubted value, which are to to say the least wonderful, and which have gone beyond the duties they were expected to carry out.
We could not think otherwise when reading of the policemen who, in the United States, were the heroes of a gesture of solidarity towards a 79 year old man who found himself in a really bad situation. It is not the first time this has happened, since people of a certain age often experience situations of abandonment and solitude which are risky for them. Unfortunately, this man was no exception and, becoming desperate, he decided to call the police.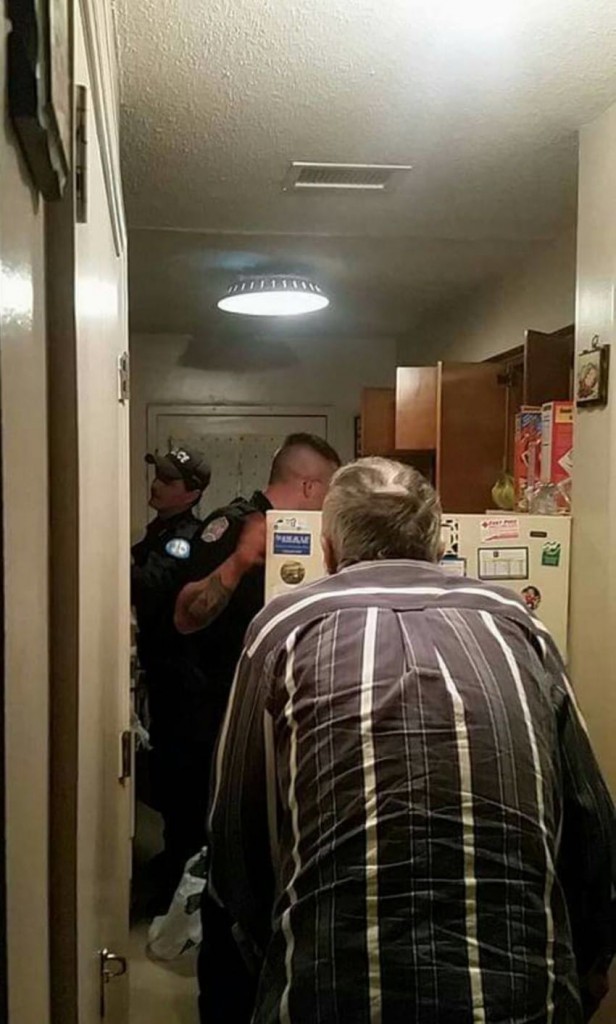 We are in Mount Pleasant, Tennessee and one evening, the elderly gentleman in the story could not take anymore. Left alone and without money, the man had been the victim of the theft of his credit cards by his carer and he had not had any food for 2 days. It is not difficult to understand that his situation could really have turned into tragedy. At that age, health becomes weaker and, without the necessary care, there are physical risks that the body will not respond as it once did.
So, the elderly man called the police and explained what had happened to him. The agents were moved and shocked by his story, and immediately took action to bring the man the "supplies" he needed. They rushed to a supermarket and, out of their own pocket, did the 79-year-old's shopping, buying the supplies necessary for a month. When they arrived at the elderly man's home, not only did they feed him, but they also put the groceries away for him, putting them in his cupboards.
Fortunately, after helping the man out, the cops also managed to track down the caregiver who had stolen his money, charged and arrested him for stealing money from the elderly man he cared for. In short: a truly exemplary gesture by these agents, who have gone far beyond their "simple" work duties, making themselves useful and the heroes of a wonderful manifestation of solidarity.