She was given up for adoption at birth: after 10 years of searching she found the parents and siblings she didn't know she had
Every individual wants to find his or her place in the world. We search for a place that can be called "home". Often this word, which evokes affection, warmth and protection, has the same meaning as another word, namely "family".
Every person comes from this primordial nucleus of feelings and bonds, and everyone is instinctively guided to return to it. Today's story tells of this journey and its wonderful ending.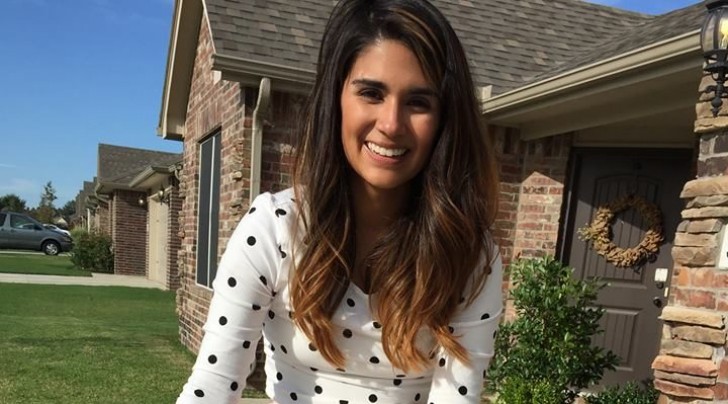 Samantha Thomas was given up for adoption at birth. When she turned 18 she decided to find her real parents. Unfortunately, she only knew that they were from Chicago and that her father's name was Eddy. The data was insufficient to be useful, so the girl moved on in her life. However, she continued to collect shreds of news from time to time.
At 20 years of age Samantha got married and had 2 children. Having become a mother herself, she once again felt the need to reunite with her biological family. After much persistence, she finally managed to have some details revealed by the lawyer who had looked after her adoption years earlier.
Her birth parents had left her 3 items: a blanket, a photo and a letter. The lawyer had had them in his custody for years. Unfortunately, the two documents had been destroyed. Samantha, however, did not give up. She went to court stating that the existence of those effects was proof that her parents intended to maintain contact with her.
The judge agreed with her, and so he granted her access to her original birth certificate. She read that her real mother's name was Valerie Lopez. After a search between telephone directories and Facebook, she went back to the profile of a woman who she thought could be her mother. She wrote to her, and waited for the stranger to answer, denying or confirming what her hopes.
That Valerie Lopez replied to her 4 days later, saying she was her mother. In the message, she explained that giving her up was the biggest mistake of her life. The two women spoke on the phone. Valerie and Eddy had recently separated, but the couple had had three other children, two boys and one girl.
Since that day Samantha has often heard from Valerie, her brothers and even attempted to track down her father. On September 2, 2017 they finally got together. Almost 27 years later they are once again one big family, and in each other they have finally found their home.