At 9 he invented a machine to wash his hands without touching the tap to he prevent contagion from Covid-19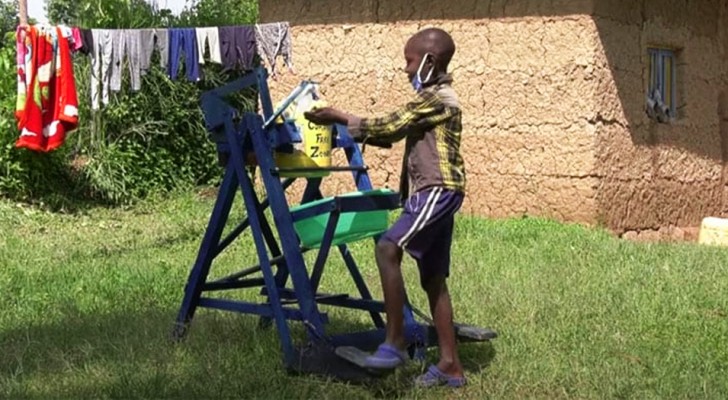 Advertisement
Kenya has also been hit by the Coronavirus and there are those who have not wasted time trying to make their "small" contribution to the cause: Stephen Wamukota, a 9-year-old boy, invented a machine that allows you to wash your hands without having to touch the tap. After understanding what the methods for preventing infection were, little Stephen immediately set to work to build this ingenious machine, together with his father, who limited himself to helping him assemble all the wooden boards. The result was more than satisfactory and Stephen was rewarded by the President for his contribution.
via BBC
Advertisement
Stephen hails from the village of Mukwa in Bungoma County, Kenya, where fortunately no Covid-19 cases have been recorded yet. Stephen's father, James, however, is worried that a possible wave may overwhelm even this small community. His father tellls how he bought a series of wooden planks to build a window frame but that, one day, after returning home from work, he found his son Stephen next to this wooden machinery. The boy had had a brilliant idea and had put it into practice just as well: Dad only helped him to better tighten the axles and strengthen the machine.
Stephen's invention immediately went viral on social media and was also rewarded with an honor from the President. Stephen's creation allows anyone who wants to to wash their hands, to tilt a bucket of water using a pedal, to avoid touching the surfaces and reduce the risk of infection.
Advertisement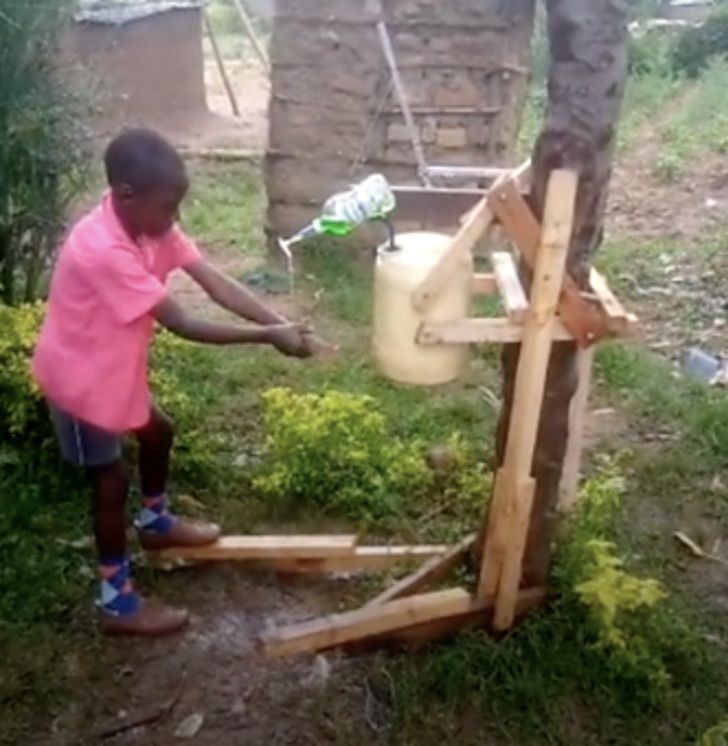 Well done!