The owners who closed the dog between the door and the grating because they couldn't look after it during the lockdown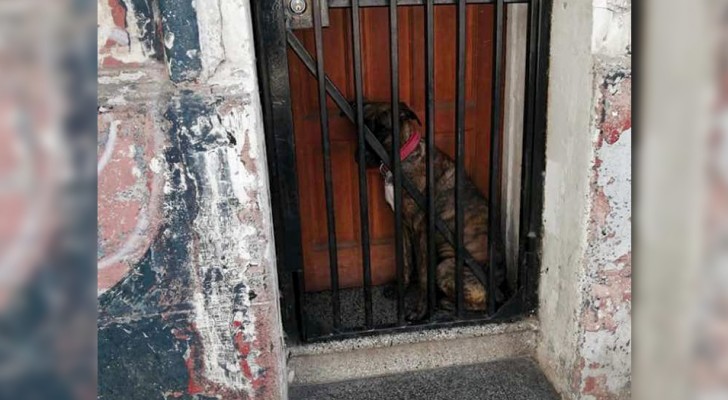 Chile has also been affected by the Covid-19 pandemic, to the point that some areas have adopted the lockdown strategy. During the quarantine period, a woman learned about the conditions in which a dog was kept; it was confined between the outer grating and the front door, in a very small space in which the dog would not even be able to turn around. The owners' excuse was that they had their sick mother at home and that they could not take care of the dog.
Advertisement
It happened in Santiago, the capital of Chile, where the lockdown forced citizens to stay home. During a necessary trip, a woman noticed a dog kept in terrible condition. It was closed between the iron grate and the entrance door, in a space of a few tens of centimeters. The medium-sized dog had no way of turning around.
The woman claims to have rung the bell several times to speak with the owners, and only after half an hour did they come out to tell her that the dog was there every morning because they had a sick mother in the house who took a long time to care for.
Outraged, the woman called the local police. Thanks to their intervention, the dog will now find another place that will certainly not be the space between the grate and the door, but a real home.
Unfortunately, emergency situations such as the one created by the Coronavirus force you to reorganize your life, but doing so at the expense of defenseless animals is always wrong and unjustifiable.