How to prepare pizza without yeast at home: an easy recipe with few ingredients
When you have a lot of time to spend at home, you often want to experiment with new things. In the kitchen, for example, you can go a little further than the usual "main course" and you can think of finally making that recipe that you have always wanted to try but which takes too long. In short, put aside your timidity and throw yourself into anything you always wanted to try. In this article we want to offer you an interesting recipe, suitable for everyone, in particular for those who have decided at the last moment to start cooking and have had no opportunity to make a huge shopping spree. How to make pizza without yeast at home ... simple and tasty!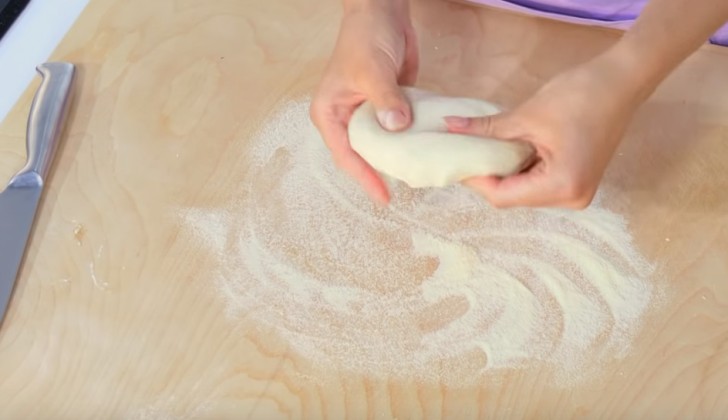 The ingredients for unleavened pizza are very easy to find and, above all, you should already have them at home in your pantry. For the dough, in fact, you need: 370 grams of 00 white flour, 180 ml of water, 8 grams of salt, 30 ml of seed oil or extra virgin olive oil. For the topping, of course, you need the ingredients you like best! For a simple margherita you will only need tomato sauce and mozzarella, but if you want to eat something more elaborate, just give vent to your imagination.
With these ingredients it is possible to prepare 2 pizzas.
Method:
First, start by sifting the flour and put it in a bowl with the water, salt and three tablespoons of extra virgin olive oil (or seed oil, whatever you prefer). Mix everything with a wooden spoon and then, once it forms a dough, continue to knead by hand. If the dough turns out to be too sticky, you can add a little flour. Once you feel satisfied with the dough obtained, which must be smooth and compact, wrap it in plastic wrap and let it rest. Even if there is no yeast among the ingredients, the dough must be left to rest (not in the fridge!) For at least 1 hour, covered with plastic wrap.
Once the dough has rested for 1 hour, you can divide it into two parts. Start working with one half of the dough, taking care to cover the other half with plastic wrap, so that it does not dry out.
Now the time has come to roll out the dough by hand: put plenty of flour on the pastry board and start rolling it out carefully. Once you complete this step, you can move on to the pizza topping. Remember not to overdo it with tomato sauce, mozzarella or with the other ingredients you choose to use, because the pizza dough will still be very thin; being yeast-free, it will not rise much during cooking. At this point, you can bake your pizzas: put them in the oven at 250 ° C for 8-10 minutes maximum.
Et voilà, your light pizza is ready to be served!