This dog goes to mass every day in the church where his lady owner's funeral took place, hoping to find her again
Seeing a dog going to church is not something that happens every day, yet in the small town of San Donaci, near Brindisi, in southern Italy, however, it is a common occurrence.
A seven-year-old German Shepherd named Tommy goes to mass every day in the same church and sits near the altar while the service is taking place.
Anyone who goes to that church knows the dog and they expect to see it there, and the reason is a little sad but also very heartwarming!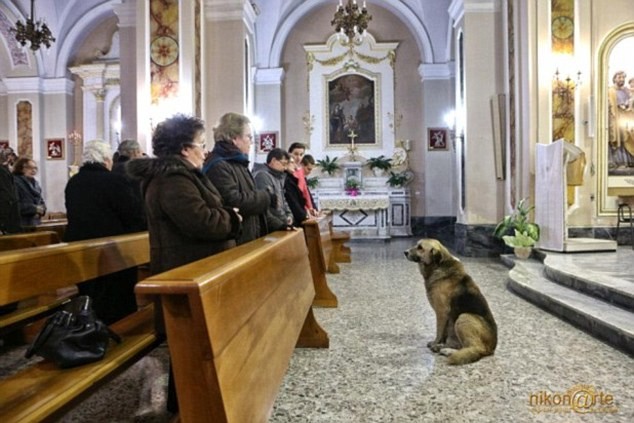 Tommy is a seven-year-old German shepherd dog who belonged to 57-year-old Maria Margherita Lochi who found him abandoned in the fields near her house and adopted him.
He was a puppy when she rescued him and they had created a very strong bond over time. Unfortunately, Maria Margherita died suddenly and from then on Tommy has been waiting for her to return.
The last place he saw her was at the church while he was attending her funeral, and now the dog returns to that same place every day.
He arrives precisely when he hears the sound of the bells ringing at Mass, and also waits for services to be completed before leaving the church.
The entire town of San Donaci has adopted Tommy and takes care of him because they know that his deceased owner, Maria Margherita would have liked for them to do so.
Over time Tommy has become a loyal and beloved friend of the community and thanks to his never-ending desire to see Maria Margherita again, they take care of him every day.
A sad but heartwarming story with a wonderful message that once again shows us how dogs are and will remain, without a doubt, "man's best friend" forever.