A woman adopts all four young daughters of her friend who passed away due to a brain tumor
When Elizabeth Diamond, a single mother, was diagnosed with a stage-four brain tumor, her thoughts immediately went to the future of her four young daughters.
Who would they be entrusted to? Would they have to be separated? Elizabeth was mostly worried about what would happen to her family.
Luckily, her best friend Laura Ruffino made her a solemn promise. She said she would adopt all four of Elizabeth's young girls and raise them as her daughters. When Elizabeth passed away, Laura kept her promise.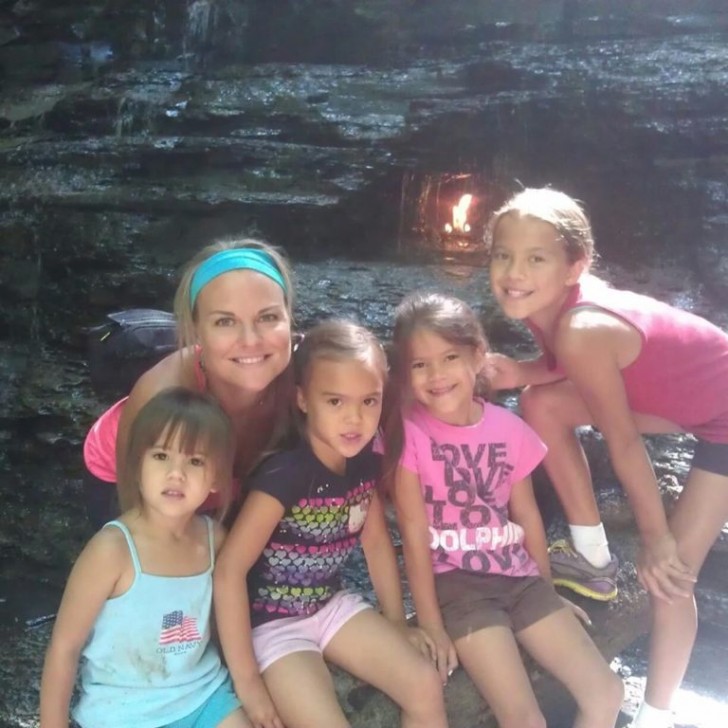 Laura and Elizabeth had known each other since elementary school. They had shared many beautiful moments together, but in the end, life had put before them a tragic destiny.
Elizabeth had been diagnosed with a brain tumor, which after a period of illness had taken her away from her beloved daughters and her lifelong friend, Laura.
Elizabeth had four young daughters, who she had raised with all the love and sacrifices of a single mom. After her diagnosis, Elizabeth's biggest concerns were exclusively for her girls. Who would they be entrusted to? And what if they had to be separated?
At such a difficult time, Laura made a promise to Elizabeth to make her feel better, as far as possible. She told her friend that she would adopt all four of her young girls and that she would raise them as if they were her own daughters.
This reassured Elizabeth a lot about the future of her young daughters. Furthermore, she knew that few other people would take care of her girls as Elizabeth could. "When she started to get weaker, you can imagine the fear I had for the little girls, and for them to be without her," said Laura.
When Elizabeth passed away, in April 2015, Laura kept her promise to her friend and the four young girls were adopted by the Ruffino family, which doubled its size.
"Ten years ago I would not have imagined that my life would have gone like this. But if something is thrown at you, you accept the challenge and do the best you can," added Laura.
Now the girls are growing up healthy and happy thanks to the donations that those who learned about their story have made on their behalf, to Laura, and also to their mother who undoubtedly continues to watch over them.