After his mother died, this boy with Down's syndrome was adopted by his special ed teacher
The job of a special ed teacher is not at all a job like any other.
Helping children and young people with physical or mental disabilities is a commitment that requires dedication, patience, and above all an enormous dose of empathy and compassion.
These are all qualities that we also find in Kerry Bremer, an American special ed teacher that for her student Jake, who has Down's syndrome, decided to be much more than just his school teacher. Let's see why.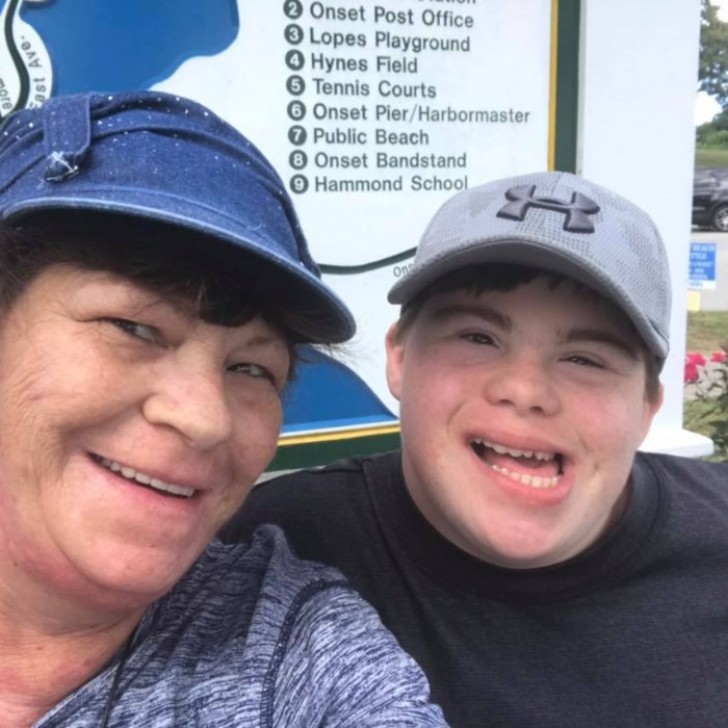 Jake had moved in with his single mother Jeanie from Florida to Massachusetts and, right away, the relationship with Kerry was special.
Sympathy and affection were never lacking, as was all the support necessary for both mother and son to feel at ease.
But, unfortunately, the situation worsened dramatically when Jeanie was diagnosed with terminal breast cancer.
Given the situation, Kerry immediately decided to act with empathy and support.
To help the single mother, and above all, not let her son be left alone or with strangers, after the woman had passed away, the special ed teacher offered to take care of Jake, in case Jeanie would not be able to.
Deeply touched, Jake's mom accepted, knowing that this would be the best solution for her son.
Although Kerry, for her part, was already the mother of three children, the mere thought that Jake, as a child who has Down's syndrome, was in such a dramatic situation made her opt for this solution.
Thus, the two families started meeting more often and sharing many everyday situations.
They continued this way until Jeanie passed away, leaving a huge void in the lives of all the people who had lived with her and assisted her in the last months of her life.
In any case, with immense courage, Jake's mother, thanks to the wonderful gesture of Jake's special ed teacher Kerry, had managed to "plan" what would happen after her death.
Therefore, she was able to give her son a peaceful future, with wonderful people who will be for him a real new family.
"We will love, protect, and appreciate Jake as we promised. He will live with us forever, and we will keep Jeanie's memory alive, her love, her determination, and her beautiful smile alive in his heart and ours every day," wrote Kerry in a moving post published on Facebook.
All that remains is to wish Jake a better future, worthy of a special boy who certainly deserves the best.