Every day this woman sits in a subway station just to hear the recorded voice of her husband who has passed away
Eternal love really exists and we all hope to find it as soon as possible so as not to miss any important moments.
If you are skeptical of discussions about the existence of a soul mate and true love, perhaps you should listen to this story.
Margaret McCollum is a Londoner who every day sits on a bench in the Embankment subway (metro) station stop on the Northern Line, exclusively to hear the recorded voice of her husband who died suddenly several years ago.
Enduring and resisting the emptiness left by the loss of a loved one is by no means an easy thing and, unfortunately, some wounds will never heal.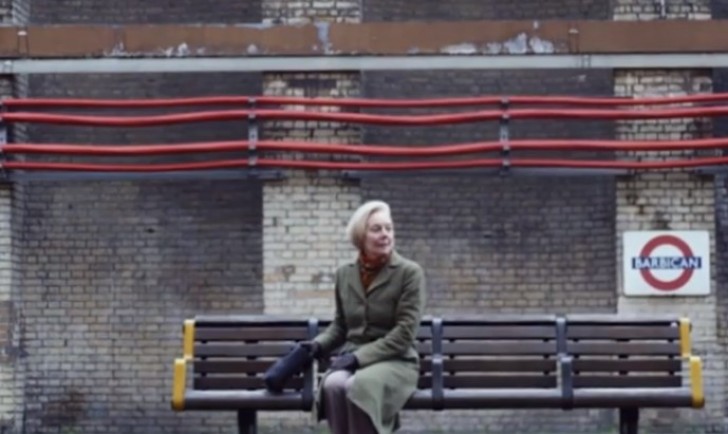 Since 2007, Margaret McCollum sits on a bench on the platform of the Embankment subway station stop near her house and silently listens to the recorded voice of her husband Oswald Lawrence, who unfortunately passed away too soon some years ago.
In the recording, Oswald makes a public announcement wherein he warns the passengers to pay attention to the gap, a small empty space between the subway platform and the train.
In fact, it is his, the voice that has become one of the most famous "Mind the Gap!" public service announcements, since it was recorded way back in 1968/69.
Sadly, Oswald Lawrence died suddenly and left a huge void in his wife's Margaret's life, and she has found a minimum of solace and consolation in what has become a kind of daily ritual.
But from one day to the next, however, after almost 50 years, that familiar voice was suddenly replaced with an empty and cold electronic voice.
Margaret, in despair, asked the London metro transport company to be able to have the recorded tape of her Oswald's announcement so that she could at least listen to his voice at home.
The London metro transport company was very impressed by this touching story and decided to restore the original announcement but only for the Embankment subway station stop near Margret's house.
So if you ever go to London and you get off at the Embankment subway station stop on the Northern Line, you will hear Oswald's voice and think that perhaps true love really does exist.