These 16 exciting photos show that money cannot buy happiness
1. Selfie with a smartphone? No, thanks! For us a flip-flop is enough to have fun!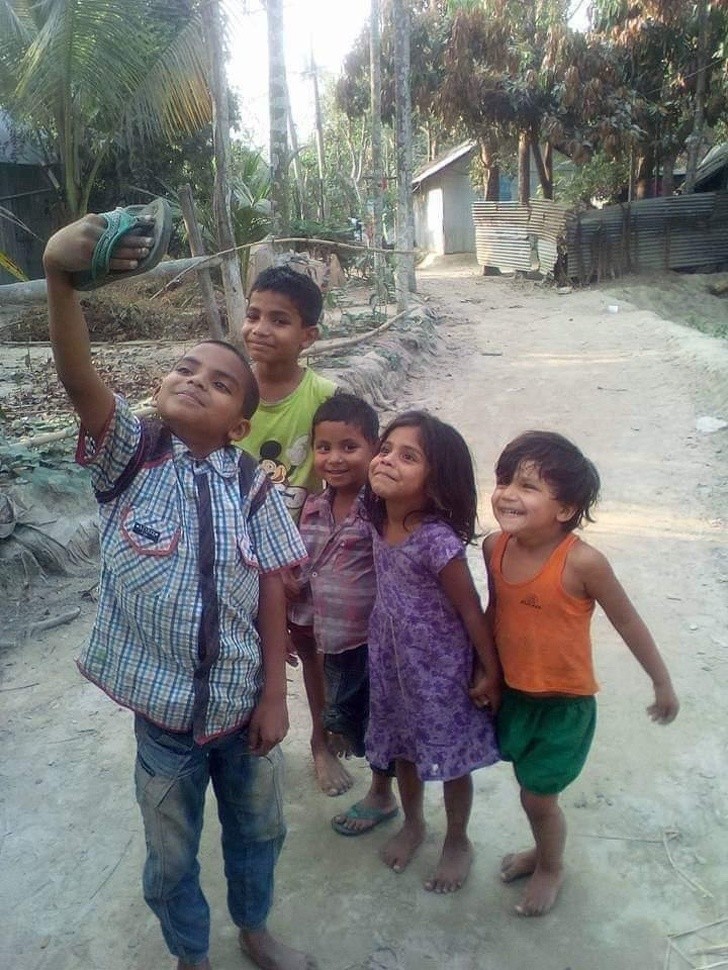 2. With a friend by your side and a smile, it never rains!
3. Even the poorest areas can have a more lively look, with a little creativity ...
4. No swimming pool? Invent one and the fun is guaranteed!
5. This street performer offers the money tips that he receives to others in need!
6. There is no purer happiness than that of a child with their puppy!
7. A nice little tummy rub and almost every problem vanishes!
8. Who said that having fun requires cutting-edge video games?
9. A small four-legged friend can also make a difference when it comes to being happy ...
10. With a little imagination, your world immediately gets better!
11. It just takes a little sawdust to have a lot of fun ...
12. There are no such wonderful scenarios at the swimming pool!
13. These four dogs are waiting for their homeless friend, outside a hospital emergency entrance door.
14. The work of a Nashville homeless person created on a simple piece of cardboard from a cardboard box!
15. The sign reads: "I don't need anything, I just like holding signs!"
16. The face of happiness!