Heavy fines for the parents of students who are bullies in three US cities
Phenomena such as bullying and cyber-bullying have now become more and more commonplace.
Cases of abuse, insults, and bullying that once seemed isolated, today, due to the growth and swift spread of social media networks, are increasingly common, also thanks to the fact that it is easier to remain anonymous.
Needless to say, for young children and minors being victims of real or virtual bullying, has consequences that can be devastating.
Hence, it is no coincidence that, in order to cope with this phenomenon, there is an increasing insistence on more awareness, which starts in the first years at school.
There is no lack of initiatives all over the world, but we can always do something more, as shown by the special measures taken in the three US cities that we are going to talk about.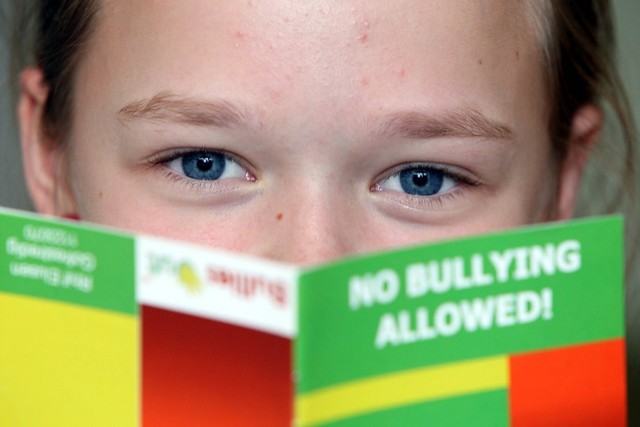 In Shawano, Wisconsin Rapids, and Plovin, three cities in the state of Wisconsin (USA), if a student is caught bullying then his or her parents are fined rather heavily.
The first fines go up to $313, which fall under different ordinances designed to make both the parents and their children more responsible for their own correct and respectful behavior. Mothers and fathers, therefore, are in all respects considered to be responsible for any negative attitudes displayed by their children.
Consequently, if a child - or an adolescent - is caught in acts of bullying, making threats, committing physical or verbal violence, or any other harassment, the parents first receive a written warning that invites them to take note of the situation and to intervene with their child or children so that incidents of that nature do not occur again.
However, if the bullying continues, then the first sanction ($50 USD) will be levied against the parents who must also pay for the court and bureaucratic expenses, which altogether will amount to just over $300 USD.
Then if the children of the parents who have already been fined show themselves to be repeat offenders who continue with their bullying attitudes and behavior, then the fines will be gradually increased to reach a maximum of $681 USD.
These are drastic measures, which inevitably have sparked many discussions. However, putting such a sanction system in place has certainly been useful, and the results were not long in coming.
In fact, in the city of Plovin alone, for example, there has been a significant drop in bullying, although so far no fines have been issued, only pre-warning notices to parents.
Moreover, according to the authorities promoting these sanctions, this system is not an authoritative measure to try to tell fathers and mothers how to raise their sons and daughters.
The fines were born out of a necessity, which is very much alive and present, to get parents to pay the necessary attention to what their kids do, say, and write every day at school and online.
The fines levied against the parents of bullies, in fact, are aimed precisely at those who, in a repeated and systematic way, use the means in his or her disposal to discredit, hurt, and ridicule other human beings.
For many families, this is a fair solution. Although drastic, perhaps this could be a way to fight a phenomenon that ruins the lives of many minors leaving them with lasting emotional and psychological scars.