The story of Monte, a stray dog ​​that has become a star in the film "Lady and the Tramp" (2019)
The movie called "Lilli and the Vagabond" is a story that has thrilled millions of people.
The famous love story between the elegant cocker spaniel Lilli and the stray Italian Spinone dog named Biagio is probably one of Disney's most successful animated films.
Of that film, released in 1955, Walt Disney has produced a remake live-action film, called "Lady and the Tramp" (2019) that has been shot this time with real characters and not animated ones.
The story we are going to tell you about concerns one of the two protagonists of the film, namely the "vagabond" Italian Spinone dog named Biagio, who in real life is called Monte, and before becoming an actor, had a very special past.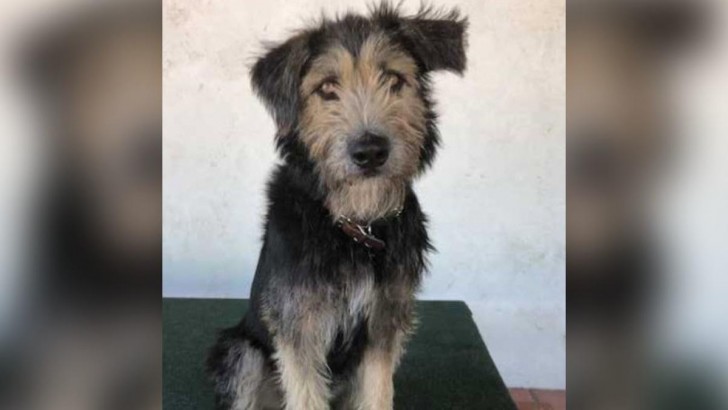 To cite another famous Disney film, that of Monte is a "Cinderella" story aka "rags to riches". However, in the middle, of this story, instead of a beautiful girl, there is a friendly mongrel dog, halfway between an Airedale Terrier and a Schnauzer.
The story starts when in April 2018, Monte was found abandoned in an old air-raid shelter in the area around ​​Las Cruces, New Mexico.
After being hosted for some time by a local animal refuge center for abandoned animals, the cute shaggy-haired dog with eyes full of love was transferred to Arizona, precisely to the Halo Animal Rescue shelter in Phoenix.
And it was precisely, there at the animal shelter, where Monte was noticed by some dog trainers for Hollywood films, in search of the protagonist for the "in the flesh" live-action remake of the romantic 1950s animated film.
Thus, due to this stroke of luck, for Monte, the road to celebrity was opened. The adorable dog has become a real star, along with the female cocker spaniel Rose, who plays Lilli in the live-action film.
A fictional story that, nevertheless, reflects reality as much as ever. Monte, in fact, is not just any dog! He was never properly trained and from a "good family" and then lent to the filmmakers! No, he was truly an abandoned dog, one of the many stray animals in need of a little affection, care, and protection.
Certainly, after having been noticed and "hired" by Disney, Monte has achieved much more, but his friendly and kind nature and his difficult past make him a truly genuine and special protagonist.
So as we can see, fairy tales and happy endings sometimes exist even for our less fortunate four-legged friends!