Their dog struggles to walk alone, so they buy a wheeled cart to take him to the beach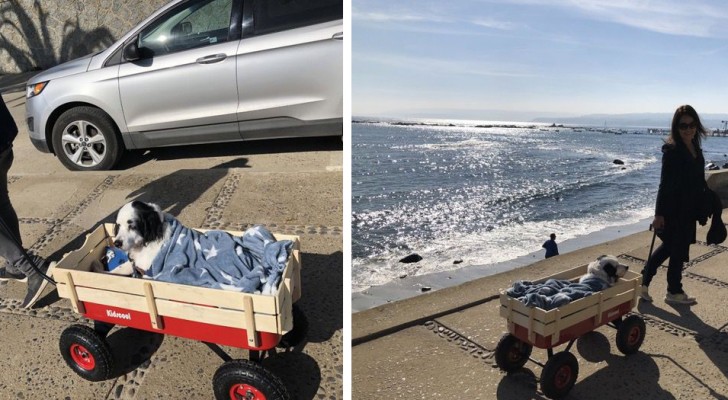 Advertisement
When we decide to adopt a dog, we know that it will remain faithful to us and will be in our lives for many years.
Even in their old age, our four-legged friend will still be ready to comfort us and give us love and affection.
Precisely for this reason, we should demonstrate more gratitude towards our beloved pets!
In fact, we should behave like this married couple who, in order to let their elderly dog enjoy a day at the beach, decided to buy a wheeled cart so it could be comfortable.
via publicacion.com
Advertisement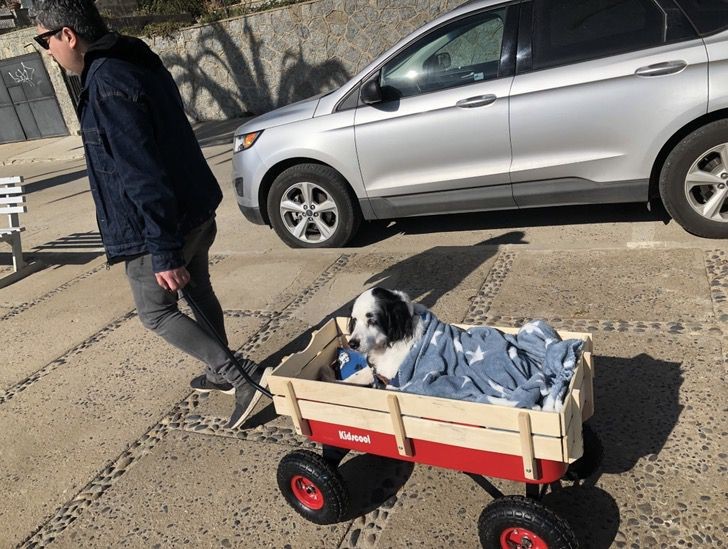 This family from Santiago de Chile could not wait to take Vincente, their beloved and somewhat elderly dog with them to enjoy a day at the beach. This lovely beach is located in Algarrobo, a tourist town near the Chilean capital.
However, as mentioned previously, poor Vincente has reached a certain age and is no longer able to move as easily as he used to. Consequently, walking on the beach would have been too much of a challenge for him.
Nevertheless, no one wanted to give up the pleasure of taking a stroll on the beach together. So, the family decided to buy a small mobile cart to comfortably transport Vincente.
Advertisement
Evidently, as shown on the Animal Paraiso Facebook page, the experiment was a success!
Vicente was able to enjoy the lovely beach scenery aboard his comfortable wheeled cart, pulled by his owners who clearly want to share as many good memories as possible with him during the last years of his life.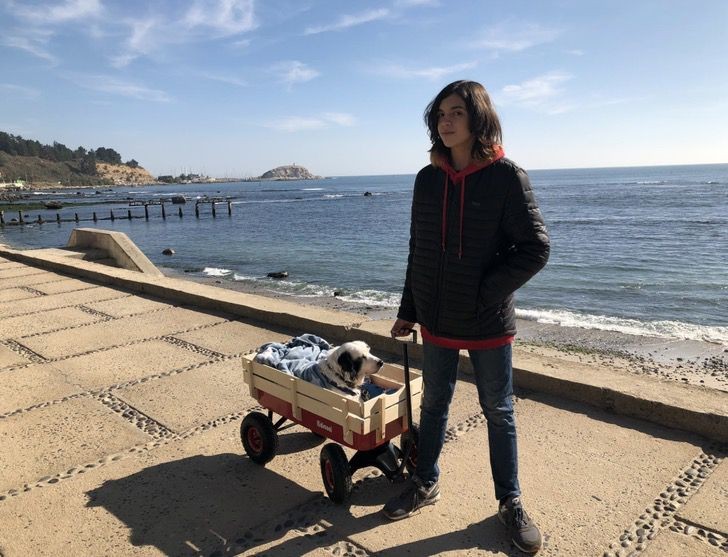 A gesture of love and affection that honors all the time spent together with their beloved Vincente and all those shared moments over the years, that their four-legged friend has filled with unconditional love and happiness.
Advertisement