The biggest mistake a mom can make is forgetting about herself
Many times people talk to a mom as if she were only that and but a mom is also a woman. 
The woman that is hidden inside her sometimes knocks and wants to come out. Too often, we expect a mom to play a single role, namely that, of being totally dedicated to motherhood.
And many times, it is the woman herself who precludes any other activities, even simply going out with her girlfriends, or whatever makes her feel at odds with that role. 
Forgetting oneself, personal aspirations or sometimes even the love for one's own body is a mistake, because a woman can be a great mom especially if she also thinks about her own needs and desires.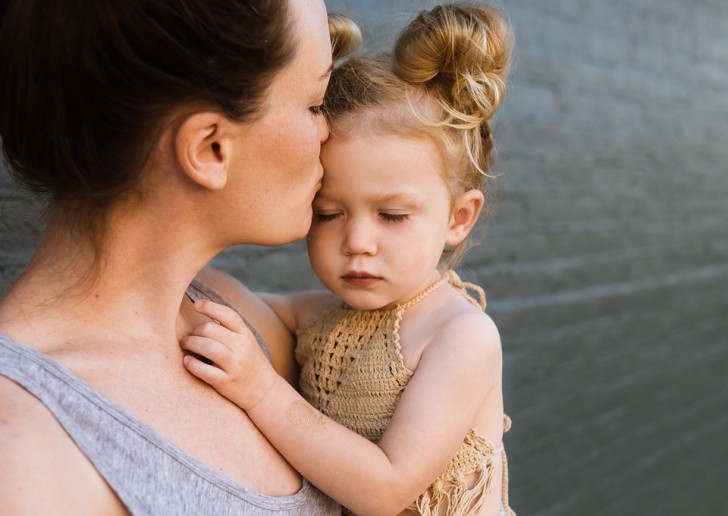 In our society, for a woman, being a mother has always been an important role, and because of that, the collective image is uniquely bound only to her role as a mom.
After years of emancipation, still, women have not eliminated some of the convictions that they, themselves, hold in regards to what it means to interpret their role as a mother.
It is not the red lipstick or a close-fitting dress, or the high heels or the glass of wine at dinner with friends, to determine whether or not, a woman is a good mother. And it is not, also the fact that you also think about your own needs, that excludes motherhood from your life.
The different roles and facets of our existence should not necessarily be excluded, in contrast, they can coexist and generate additional harmony and balance.
When a mom feels the need to take care of herself, to find some time and space for herself, or to lose those extra pounds accumulated during pregnancy, she is not forgetting her role as a mother, she is simply finding herself again.
A mom who does not forget about herself is a mother who is more serene and satisfied, and this serves also to benefit her children, and her husband or partner.
In fact, motherhood, although wonderful, cannot be said to fill all the needs of a woman's life.
The desire to work and get involved, travel or cultivate friendships, personal objectives to be achieved, to still feel beautiful and take care of one's appearance --- everything still has value even if one day you decide to become a mom.
Dedicating oneself completely and committing to a single role is very dangerous! One can become frustrated and gradually enthusiasm is likely to wither in the face of a life where you constantly feel that something is lacking.
That children fill our lives, is true, but it is also true that they grow up fast and that sooner or later you have to come to terms with the woman who is inside and behind the "mom".
At the bottom of why get bogged down in a single role when as a woman you could be that and more? Remembering yourself is also a form of love, and by loving yourself, you can express love even better for your family, for your children.
Remember to remind yourself to never forget ... yourself.