Vinegar is an effective and very economical helper! Here are seven ways to use it in household cleaning
White vinegar can really be a valuable ally to use not only in the kitchen but also in cleaning the whole house.
Unlike the various toxic detergents found on the market, vinegar is absolutely natural and also very economical - a bottle at the supermarket costs just over one dollar.
Moreover, its uses are innumerable precisely because it is an extremely versatile product. White vinegar is odorless, a degreaser, disinfectant, and anti-limescale.
Maybe, it will not smell too nice but the odor fades quickly (if diluted with water, it becomes definitely more acceptable!), and its properties really make it a product to always have in the house. 
In this article, we want to show you several ways to use white vinegar for home cleaning!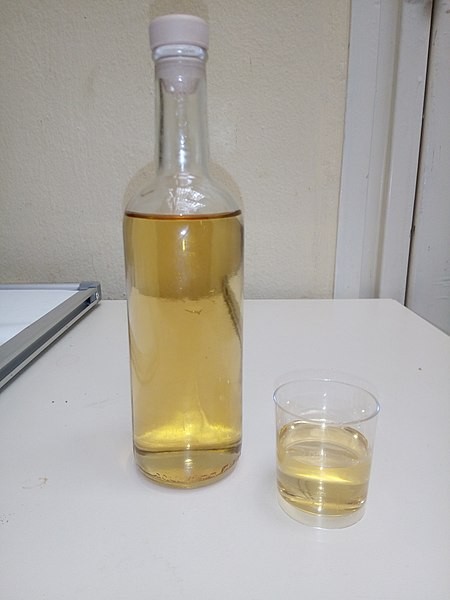 1. Cleaning fabrics. Great for cleaning various types of fabric - to create the right cleaning solution, you will need: a quart of water (one liter), a cup of white vinegar, a tablespoon of baking soda, half a glass of alcohol and a spoonful of fabric softener. No more stains on your sofas! If instead, you want to clean a carpet or rug, it will be better to brush it well with a mixture of water 3.5 quarts of water (3.5 liters) and white vinegar (one cup).
2. Cleaning the floor and making it brighter. With the exception of those floors that must be treated with wax, white vinegar can be used to clean all other types of floors (especially ceramic ones). Just one cup of white vinegar and 5 quarts (liters) of water are enough. If you have parquet floors at home, for cleaning, we recommend mixing a glass of water, a glass of vinegar and a glass of alcohol.

3. Eliminating the smell of mold and other unpleasant odors. Vinegar can also be used to eliminate unpleasant odors in the house. For example, if you want to eliminate the musty smell from furniture, you can put a small bowl of white vinegar inside a drawer or cabinet. The vinegar must remain inside the cabinet or drawer overnight and the next day you can wipe and dust off surfaces of the furniture with a cloth.
4. Cleaning the oven. To clean the kitchen oven, you need white vinegar, baking soda, salt, and hot water. Soak a sponge in this mixture and pass it over all the surfaces of the oven. With a microwave oven, you need a mixture consisting of two tablespoons of vinegar and a cup of water. Warm up this mixture in the microwave for 4 minutes and then let it remain, with the door closed, for about 10 minutes.
5. Cleaning the bathroom. White vinegar is an excellent anti-limescale and is, therefore, ideal for cleaning sanitary ware such as sinks, toilet bowls, bathtubs, and showers. For example, if you want to free the holes in a metal shower head from excessive limescale accumulation, you can use half a glass of white vinegar and a quart of water and soak the shower head for at least 15 minutes. Instead, plastic shower heads take more time, about an hour, and need to soak in a cleaning solution composed of one half a quart of white vinegar and a half a quart of hot water.
6. Eliminating ants. If the problem is ants, white vinegar can help you get rid of them as quickly as possible. Apply pure white vinegar on windowsills, sinks, doors, etc.
7. To get whiter laundry. To get whiter clothes or other items you can use white vinegar, in addition to baking soda. Just let the white laundry items soak for at least an hour in a very large laundry basin containing 5 quarts (liters) of water and a glass of vinegar.