This artist has created sculptures hidden in the woods to make visitors appreciate the concept of upcycling!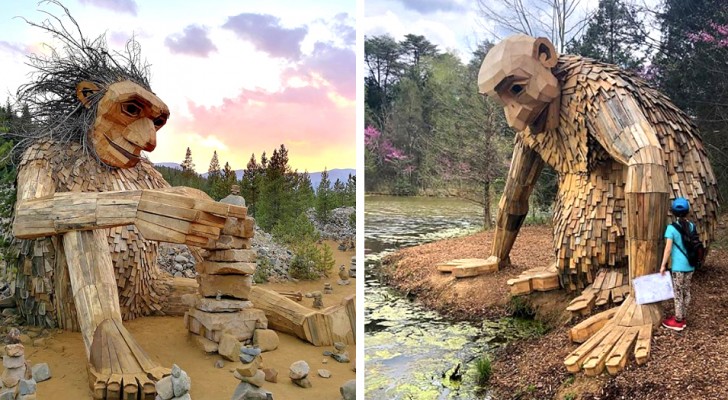 Advertisement
Thomas Dambo is not just any artist and his gigantic works hidden in the dense forests of Denmark prove it.
The Danish artist revives in the form of giant figures, the famous trolls that populate the stories of Norse mythology, building huge sculptures thanks to the clever combination of various waste materials (mainly recycled wood).
His monumental trolls attract tourists from all over the world, with the hope of encouraging as many people as possible to reflect on issues such as upcycling and recycling.
Advertisement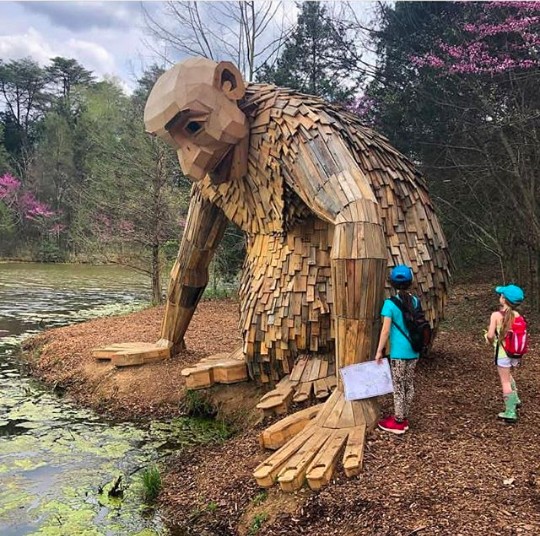 The artist has always been interested in the construction of objects and sculptures, therefore, after having studied and practiced the profession of a carpenter for several years, he decided to enroll at Design School Kolding.
To give life to his sculptures, Thomas is usually assisted by a team of volunteers who help him with the installation of the imposing structures, each of which is then renamed with the name of a person who contributed, giving some of their time, to create the work of art.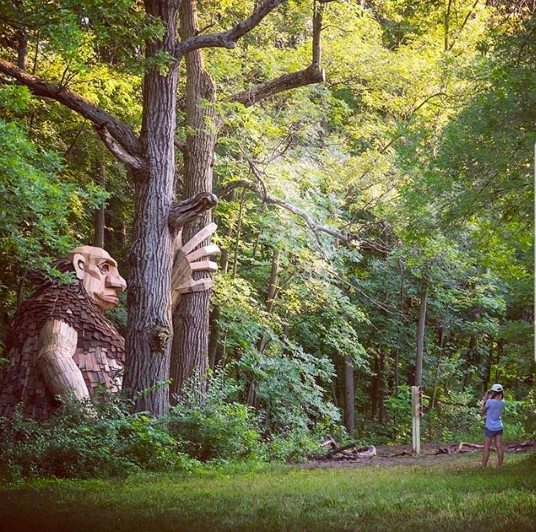 Each sculpture is made exclusively with upcycled and recycled materials such as recovered wood, unused wooden pallets, and even old huts and sheds.
By using only these materials, the sculptures do not produce any further waste and also do not damage the natural resources present in the territory.
Advertisement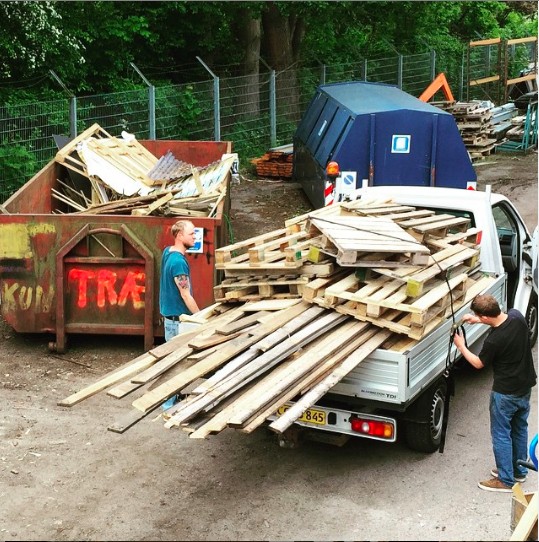 Furthermore, near each sculpture you will find rocks on which riddles have been engraved - the solution of each riddle will show you where the next work of art is positioned.
If you are passionate about trekking and you find yourself walking through the woods around Copenhagen, you can have fun trying this unusual treasure hunt.
If deciphering codes and solving riddles is not your forte, don't worry, you can always count on an online map that will help you search for the incredible giants.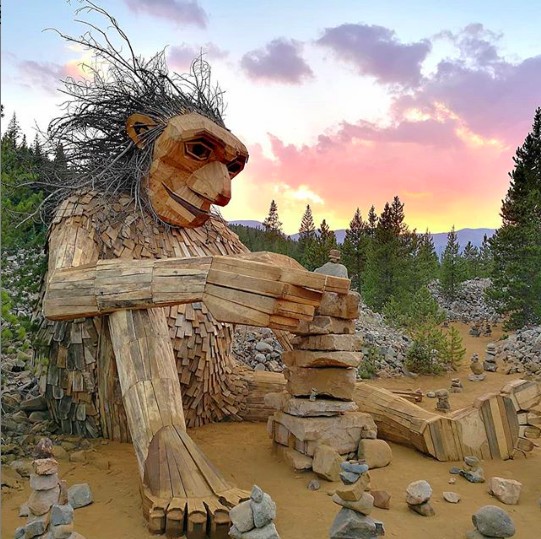 These are, certainly, evocative works of art which, in addition to their great artistic value, also bring some practical improvements to the territory and landscape.
For example, some sculptures have now become a home for many birds, while others favor the passage of various animals in some places, just as if they were bridges to cross.
One sculpture, in particular, thanks to its strategic position, often hosts homeless humans who need shelter to pass the night.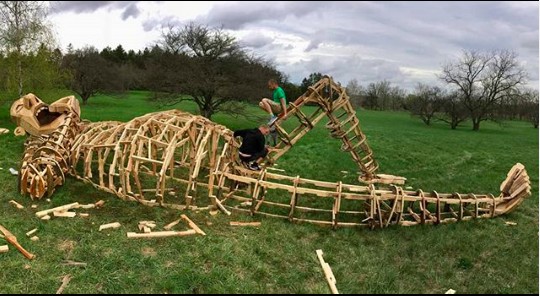 Most of the sculptures are in Denmark, but now Dambo is replicating his work in other parts of the world: South Korea, Puerto Rico, the United States and so on ...
Advertisement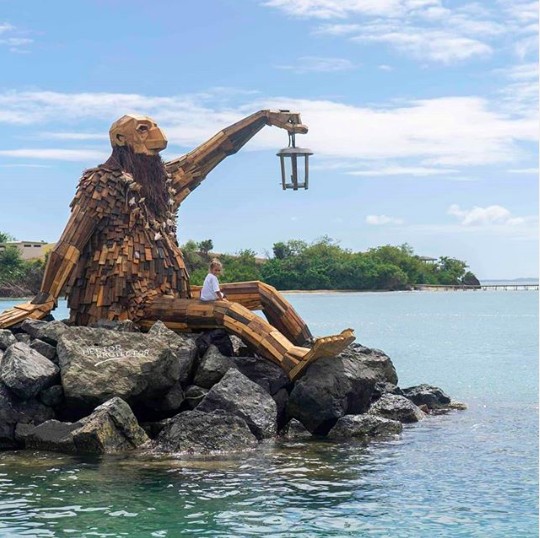 Some people will find the appearance of these trolls a little disturbing, but in the legends of northern European folklore, these mythological figures are considered a cultural institution.
For those who do not know, trolls often have magical powers, they prefer to build their own houses inside isolated rocks or caves and, more often than not, tend to drive people out of the forest rather than invite them in to stay with them!
However, on the other hand in Norse mythology, these gigantic creatures are considered among the first living beings on this planet and for this reason they are treated with respect.

The incredible work of Thomas Dambo wants us to reflect on the idea of upcycling and its great potential, in an attempt to encourage as many people as possible to take care of our planet.

To take a look at all of Thomas Dambo's works make sure you visit his site.

If you too have been fascinated by the grandeur of these wonderful works of art, pack your bags, and go in search of the nearest giant troll hiding in the woods! :))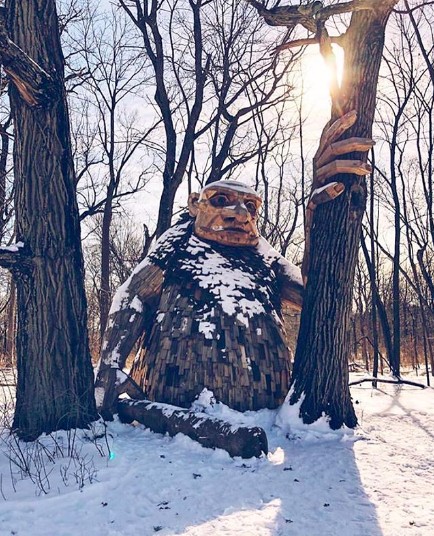 Advertisement