This boy has amazed thousands of people by creating beautiful two-handed paintings!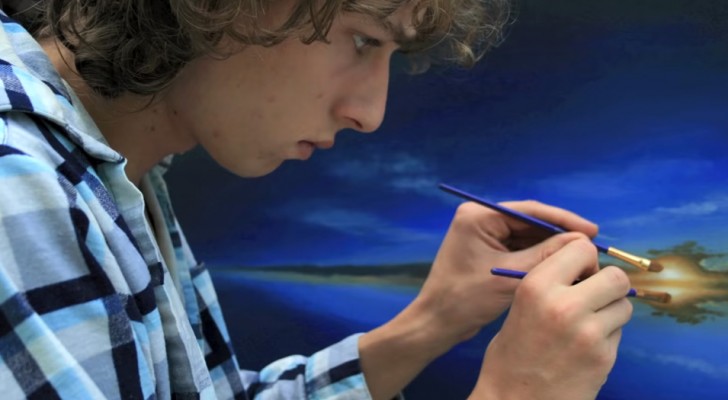 There are many videos on the Internet showing people who create paintings using time lapse.
They are all talented artists but the contents are more or less all the same and with time the videos have lost a bit of the charm they had at the beginning.
What we are about to propose instead, are the works of a young artist with extraordinary talent and a particular skill.
The video displays the realization of all his works, carried out with a drawing and painting technique that is definitely out of the ordinary.
Advertisement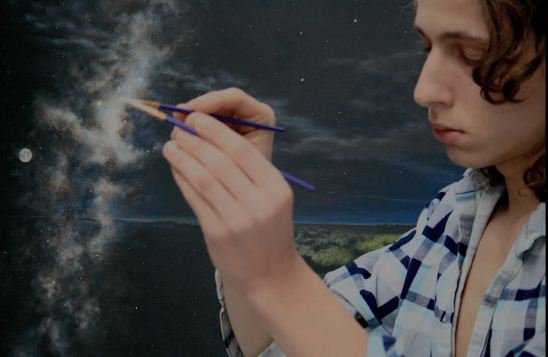 Thijme Termaat is a young, 31-year-old Dutch artist. The peculiar characteristic of his paintings is the fact that he creates them with both hands. In fact, Thijme is a very skilled painter to who is able to paint with both hands, a technique that made him extremely famous on the Internet, thanks to the videos that portray him at work.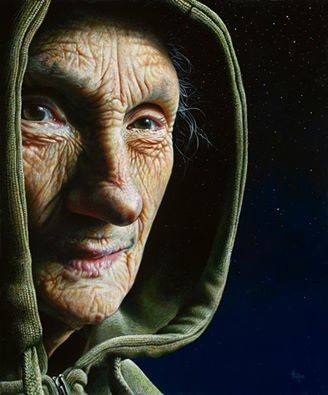 It can be said that Thijme is a self-taught artist. From an early age, he pursued his dream of becoming a painter, so much so that he even decided not to continue his formal education after high school. Even after being accepted for four years at the Eindhoven Academy of Design, this young artist decided to abandon his studies there after only two months, to devote himself full-time to his passion. That was the moment when this young man transformed his hobby and passion into a real profession, thereby succeeding in making his dream come true.
Advertisement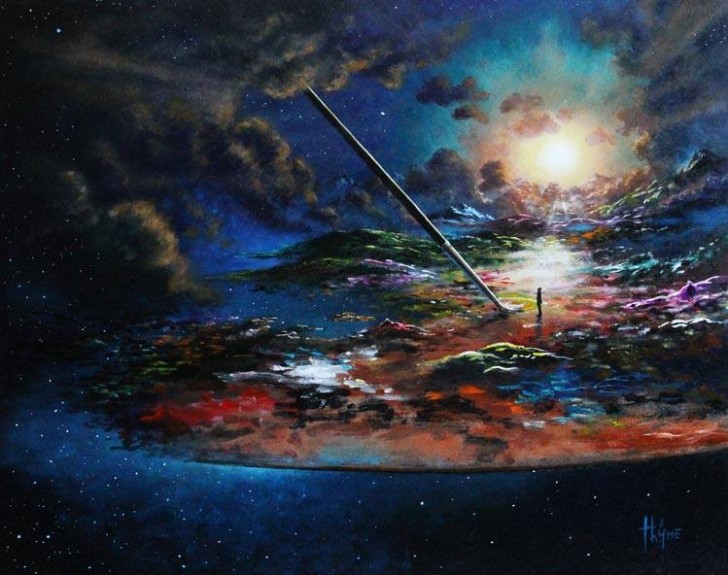 As you can see, the peculiarity of his works is not only due to the fact that he uses both hands, but also because of the sophisticated coloring, the composition, and the expressiveness he manages to give to human faces. Thijme moves with agility on the surface of a canvas and it is not possible to distinguish which is his dominant hand.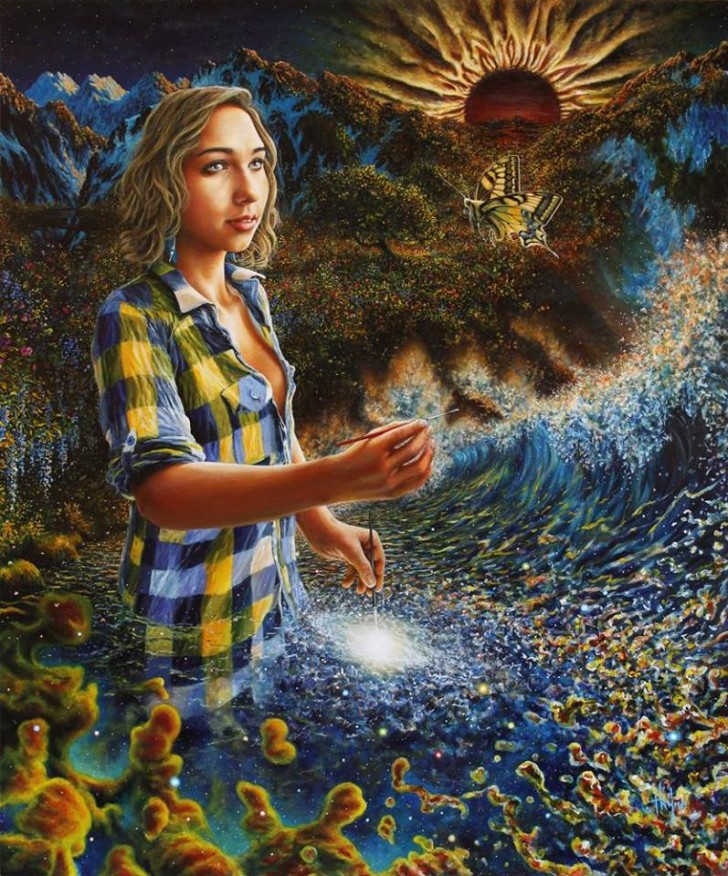 The success of this young artist was an unexpected surprise for him. Already from the uploading of his first videos, to the time-lapse video that you will find at the end of this article, the young man has had a good dose of success, completely justified by his formidable skill. The video views have grown visibly, in just three days it has reached 300,000 views, with numerous comments of appreciation for his work.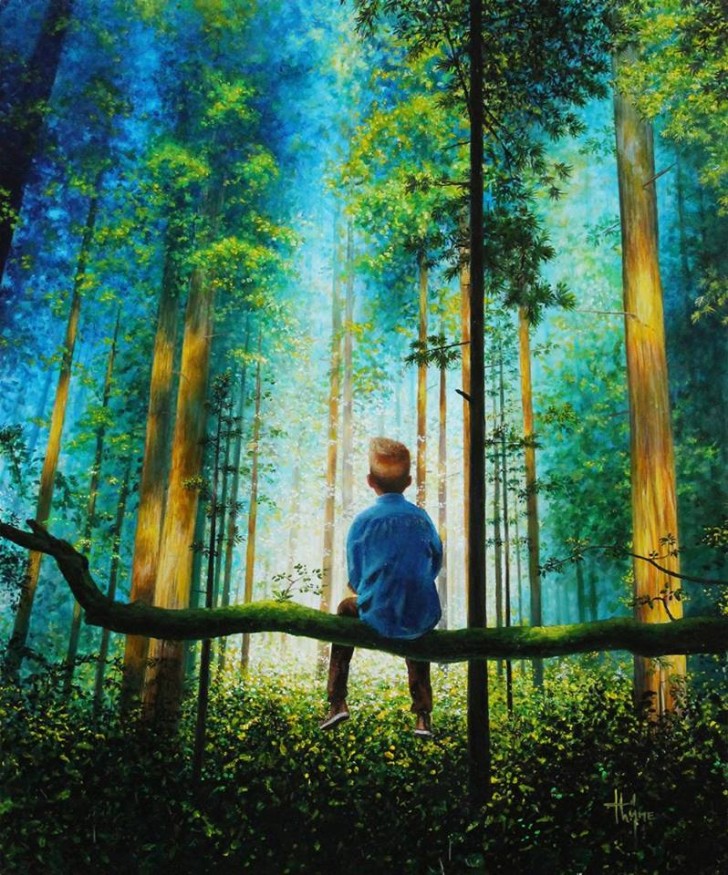 His admirers have grown with time and fans have learned to share his paintings and the mass media has also discovered his talent and has presented his works through articles and interviews on television. All this has greatly increased the young man's enthusiasm and has inspired him to continue to devote himself with great determination to his art.
Advertisement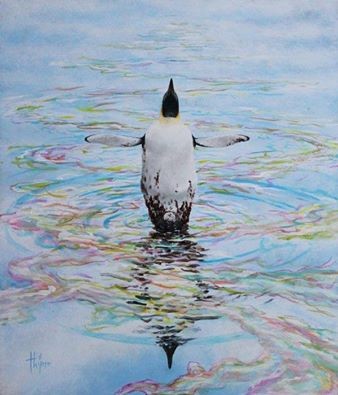 The video we are about to propose is particularly dear to the artist and this is no coincidence as he spent about two and a half years to make it together with the paintings that appear among in the video images. It can be seen in this short video that his artistic thought and spirit are on display and that through his two-handed painting technique, he has kept millions of people glued to the screen. Happy viewing!