A woman suffering from leukemia is pregnant with twins and a few days before giving birth she finally finds a donor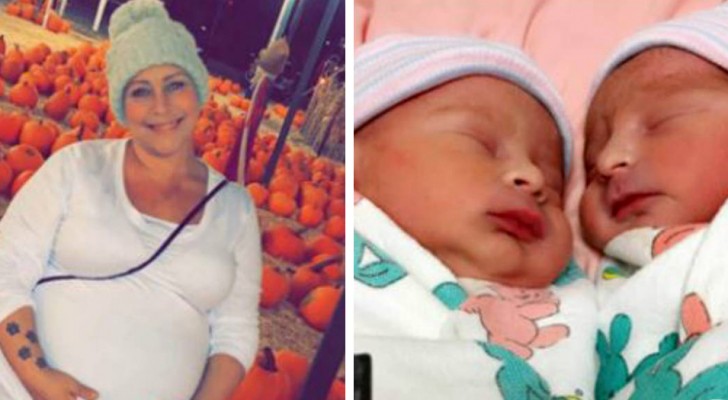 Advertisement
Expecting a baby is an experience that one can only attempt to describe in words.
Feeling a new being growing inside you, talking to "him" or "her" as if the baby were already in the world, praying every day that all is well and finally hearing that first cry --- the most beautiful sound there is.
But sometimes life puts a mother-to-be to the test, turning expecting a baby into a fight against time, which is exactly what happened to Susie Rebaca, a mother who has touched the hearts of thousands.
Advertisement
https://people.com/human-inter...
In December 2018, this woman who already was the mother of a child gave birth to twins named Ryan and Rainey, after having had to also struggle with a rare form of leukemia during her pregnancy.
The day Susie found out she was pregnant was both the most beautiful and the worst day of her life. She found herself facing a terrible dilemma, ending her pregnancy or carrying her pregnancy to full term while risking her own life.
No one should ever have to be forced to make such a choice, but this is what happened to Susie who naturally decided to go all the way.
Advertisement
The only other possibility would have been a bone marrow transplant, but total compatibility was needed given Susie's particular form of cancer.
Thus, a massive solidarity campaign was launched on TV and on social networks, which was viewed by many people and over 60 thousand individuals were willing to undergo compatibility tests.
In the meantime, the woman had used all her strength to avoid giving in to the disease, and then suddenly only a few weeks before the date foreseen for the birth of her twins, hope finally arrived when a donor was found.
On 12 January 2019, Susie had an operation that would not only save her life but also give her the precious gift of seeing her children grow up.
After having regained her strength, the new mother was a guest on several TV shows where she thanked all those who had supported and prayed for her and helped her during those long months suspended between fearing the worst and having faith and hope for the future.
In a post on Facebook, she wrote: "With eyes full of tears and a heart full of hope, I would like to thank the Lord, and all the people who prayed for me and my family."
Susie's battle is not over yet and everyone hopes that she will be able to win it so that we can all see her happy together with her loved ones when this whole story will only be a bad memory.
Advertisement