He hears noises on the porch, when he comes out he finds himself in front of an entire family of lynxes playing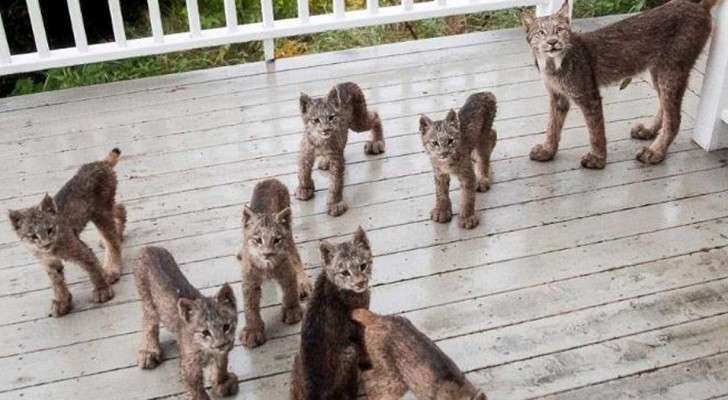 Advertisement
Every day in the world, nature completes its cycle in a normal way, with balance and harmony, without caring too much about what humans may think of it, even though the latter consider themselves to be so important and special.
In reality, most people, driven by the frenetic rhythms of modern life, have almost no contact with our wonderful "Mother Nature".
In fact, more and more often people miss the authentic scenarios that Mother Nature presents daily, right in front of their eyes.
Advertisement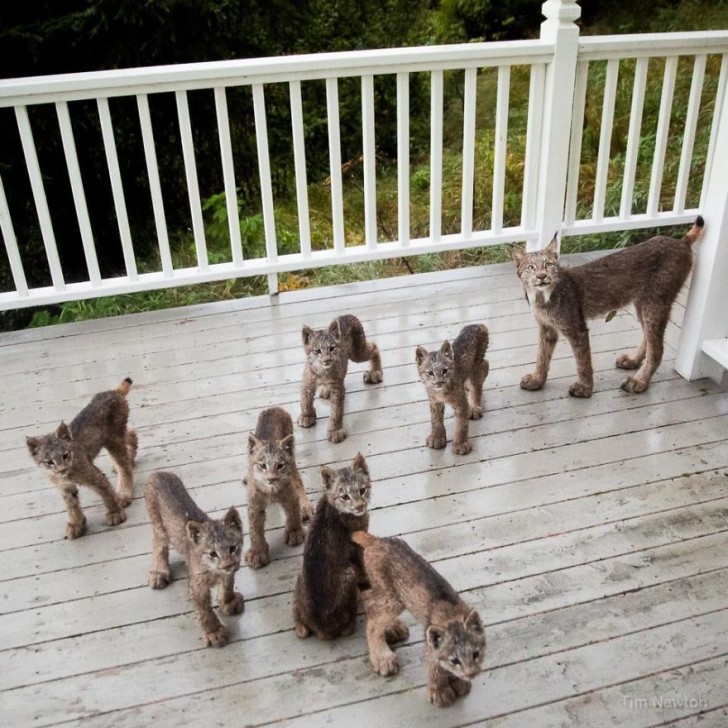 One of the few lucky ones to see something unusual and extraordinary was the photographer Tim Newton at his home in the state of Alaska in the USA.
In this area of the United States, the Alaskan territory, for the most part, is still dominated by pristine and uncontaminated landscapes, so it is not so rare to come across situations that allow humans to be closer to nature.
Advertisement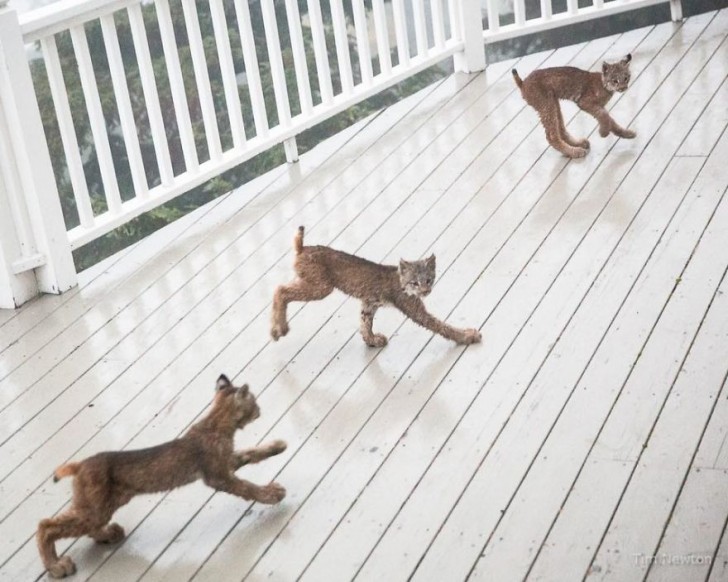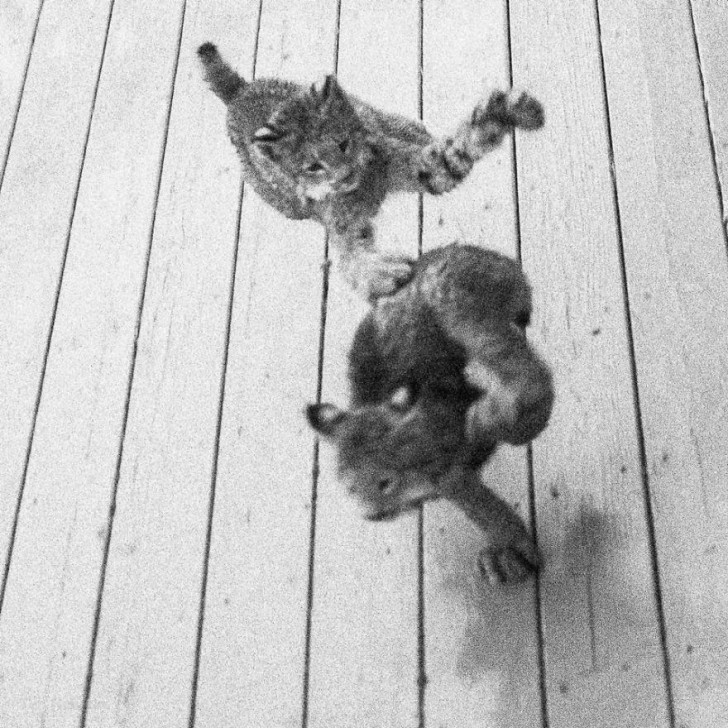 On a day like any other, Tim was attracted by a noise coming from outside his house, so he decided to cautiously check to see what was happening. He would have expected almost anything except to see an entire family of lynxes playing on his porch as if this was totally normal!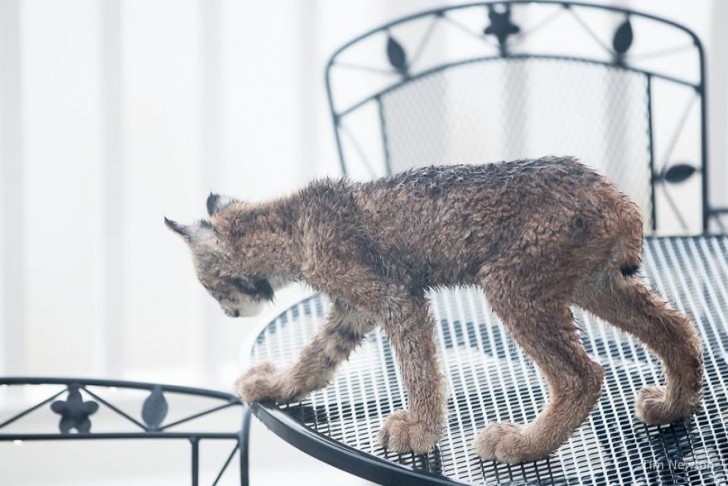 The family group consisted of the mother and seven kittens, an extremely rare case. The little kittens scampered and played around in front of his door and on the lawn for more than half an hour. Despite the strange environment, the wild felines seemed to be completely calm and at ease.
Advertisement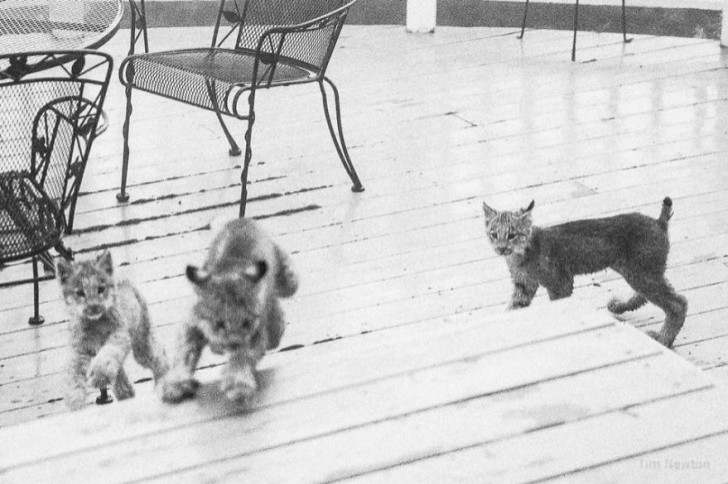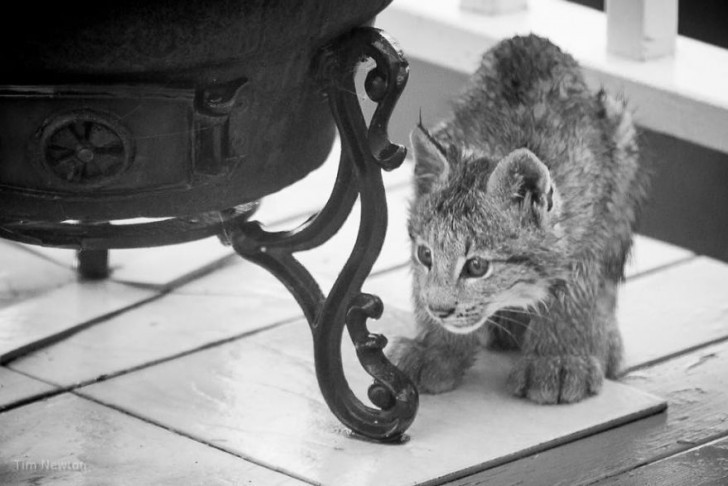 Tim could not help but notice the size of the kittens' paws in proportion to the rest of their body, thanks to which they can walk on snow without sinking.
Advertisement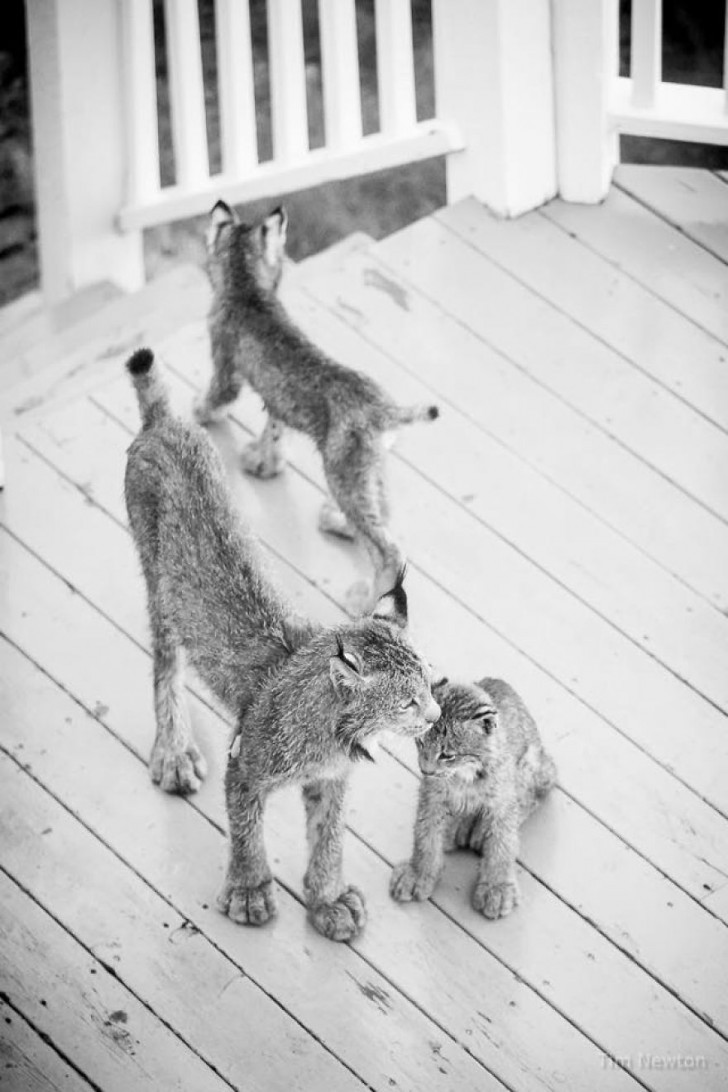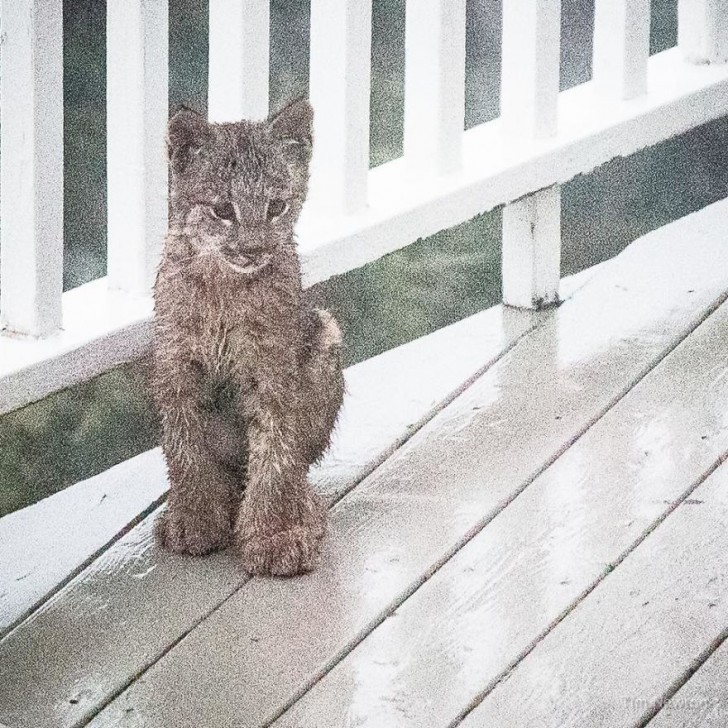 Lynxes are wild cats that are shy animals and therefore cannot be approached very easily. Furthermore, in most cases, the number of kittens in a litter for an average female lynx is three or four. Seeing a litter of seven kittens was, therefore, a unique and extraordinary event.
Advertisement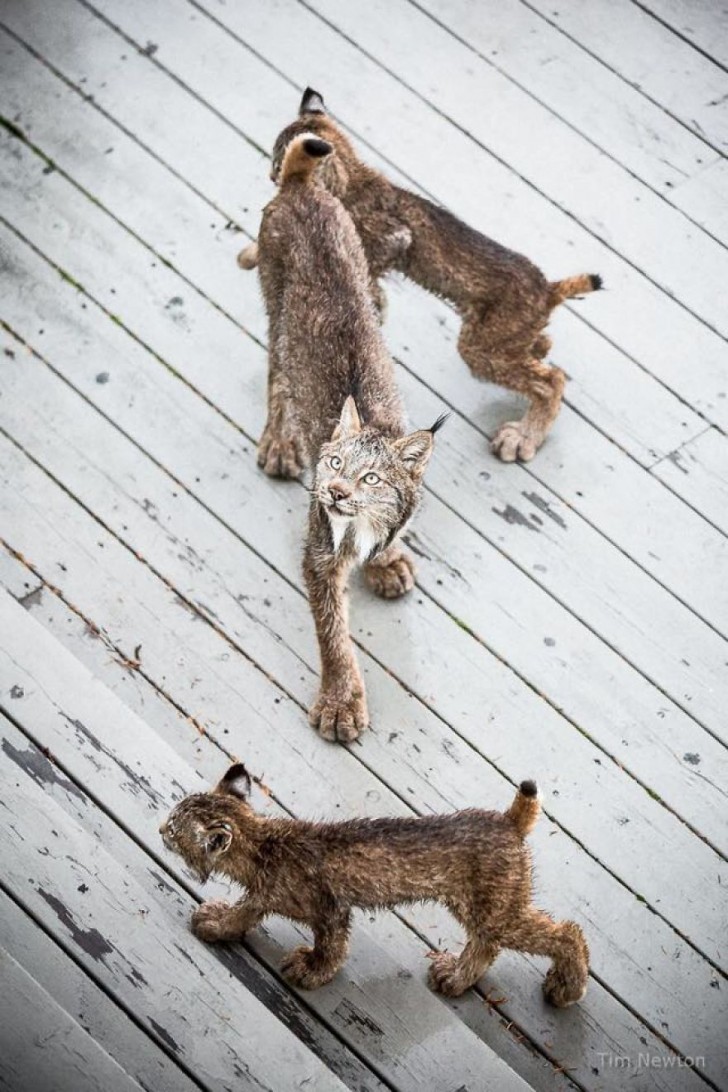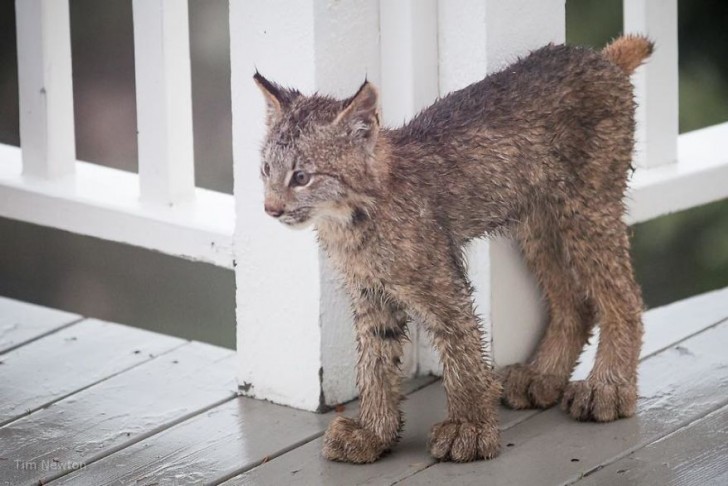 Advertisement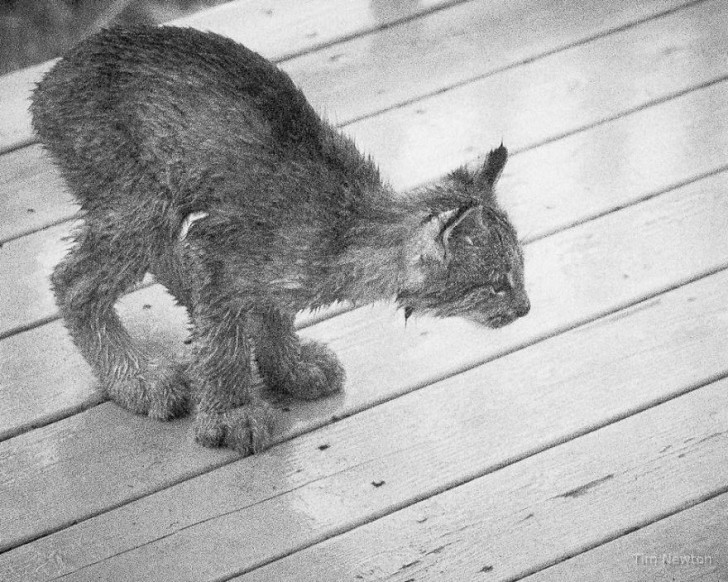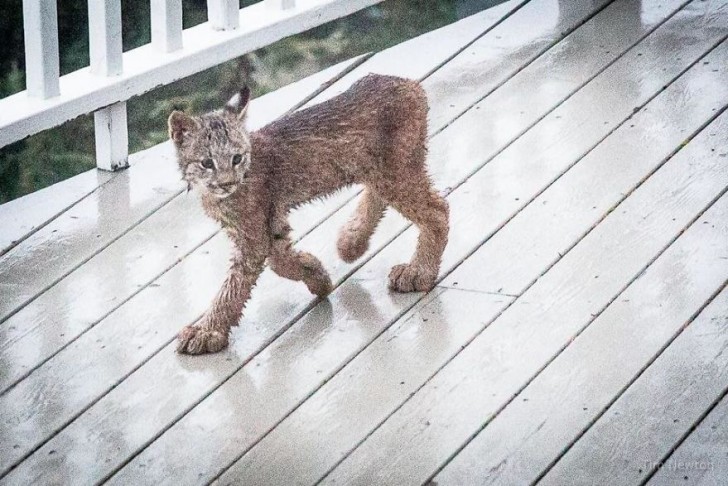 With modern smartphones, it is certainly easy for anyone to take pictures as soon as they have the opportunity, but fate wanted the feline family to show up right in front of a photographer's house!
Consequently, Tim was able to document everything and share his experience with the whole world, but certainly only he can know what it feels like to experience such a wonderful spectacle in first person.
Advertisement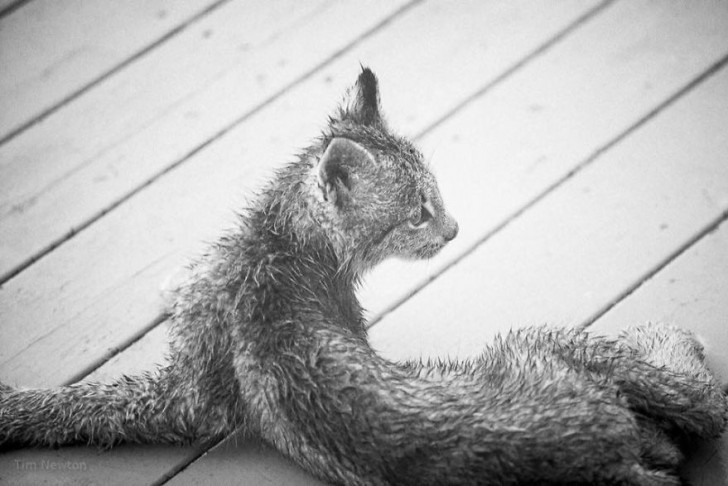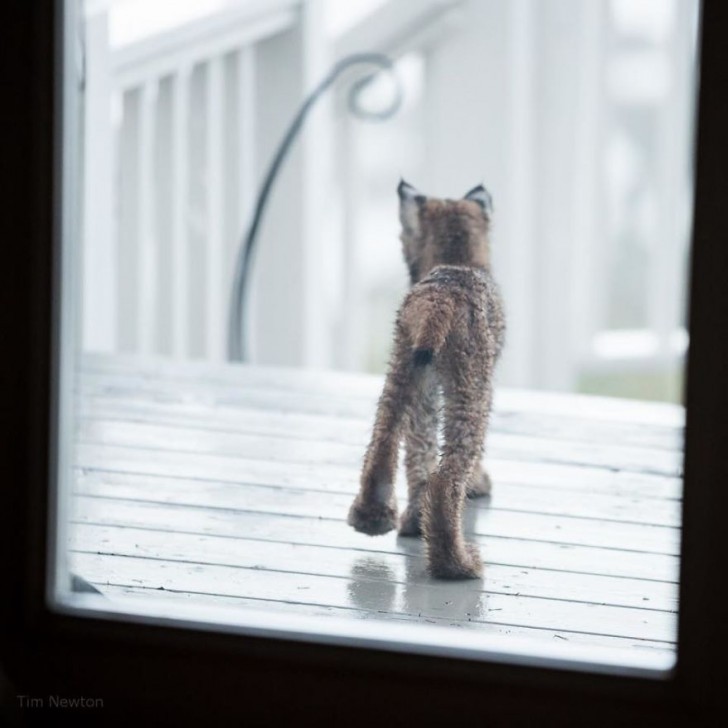 Advertisement
These extraordinary images remind us once again of how important it is to preserve the wonderful naturalistic heritage of the Earth!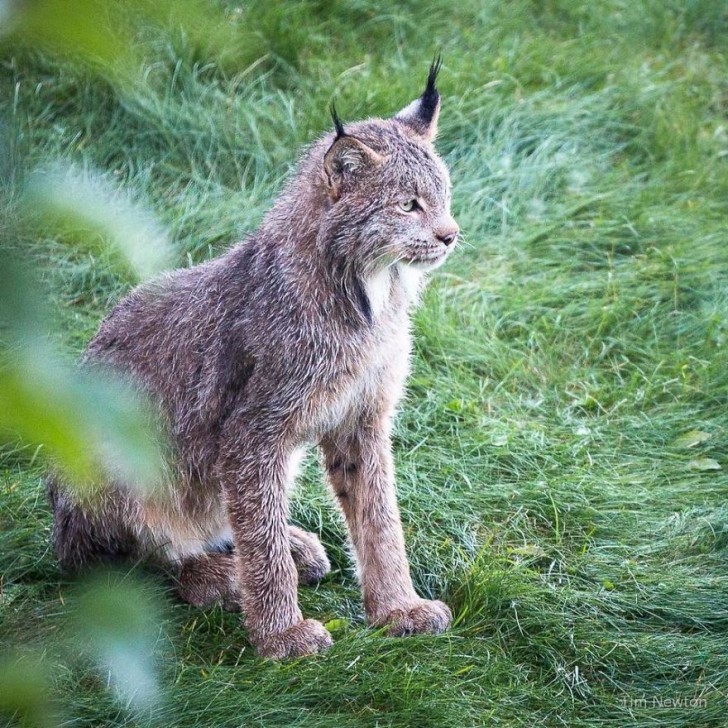 Advertisement