When someone we love dies, they go from living next to us to living inside of us
Who has suffered the loss of a loved one knows the emptiness, the pain, the bewilderment and the anger that go with that absence.
We are aware that death is inevitable for everyone, but, nevertheless, we are never sufficiently prepared when it comes time to say goodbye to someone we really love.
Not being able to embrace or talk to them anymore, and at first, this seems to us to be something inconceivable, unreal, but when we finally manage to accept reality, we realize that somehow, they are still close to us, perhaps even more than before.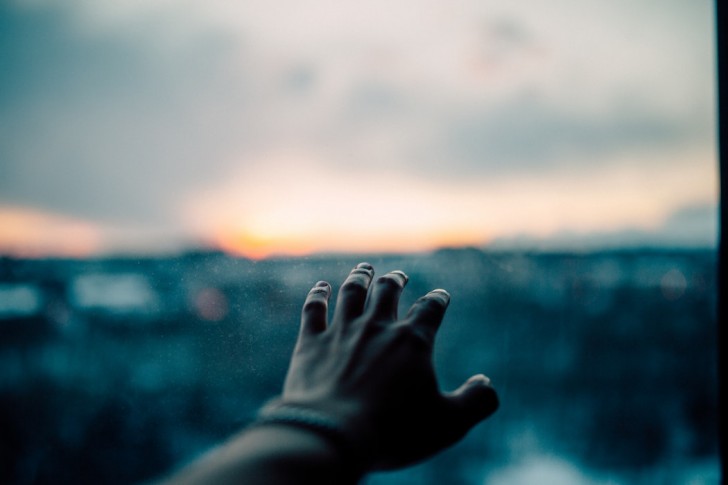 People who die do not disappear, they simply change the place they occupied next to us for a new one, inside our heart. We realize it every time we think of them, that we remember them, and when we seem to hear their voices in our head. This is how they manifest themselves to us, especially, when we do something exactly the way they would have done it, and this makes us understand that they are part of us.

This energy that not even death can interrupt and break is nothing but love, a strong and indissoluble bond, capable of surviving everything. With every step, we take, with each breath, and heartbeat, they continue to live making us understand that actually, they have not gone that far away and that when we need them, they are just around the corner. They remind us that in one way or another, in this "world or the other", we are all connected and that we belong to a single source of origin.
These words may seem to be clichés or the usual consolatory statements said to help us overcome mourning, but this is what makes our existence temporary and eternal at the same time.
Rethinking the happy moments spent with those who have "gone on ahead", helps us to continue the journey as they did and for them --- by making peace with ourselves, forgiving ourselves, and transforming the pain into the joy of feeling them now even closer than before.
.