18 ingenious solutions that parents have found in their complete desperation
1. A very smart, creative, and fun way to upcycle baby clothes and also preserve lovely memories.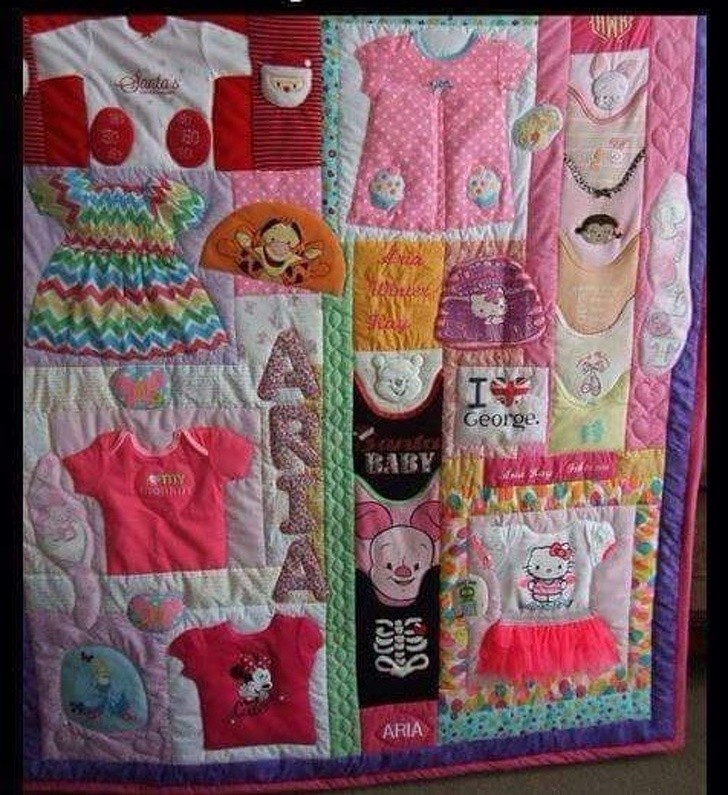 2. A way to fun and easy way to exercise with your baby
3. How to eat an ice cream cone without getting dirty! Well, almost! 😉
4. Making your child believe that he or she is playing video games (with an unlinked controller).
5. A way to bring out the artist in your child!
6. A brilliant father!
7. How a dad ties his daughter's hair ...
8. How to distinguish twins!
9. Ingenuous (but very lazy) parent of the year!
10. A son worthy of a motorcyclist!
11. Multitasking at an extreme level
12. How to upcycle shampoo bottles
13. For those who are tired of cleaning the floor, the baby/broom has arrived!
14. How to relax while playing with your child ...
15. How to keep your child calm and relaxed during a photo shoot
16. This girl brought her dad along to go shopping!
17. When your child wants to sleep but you want to eat instead ...
18. The most exhilarating way to distinguish identical twins!