These 31 images are proof that with a cat in your house you will never get bored
1. This cat is training for the next "Mission Impossible" movie!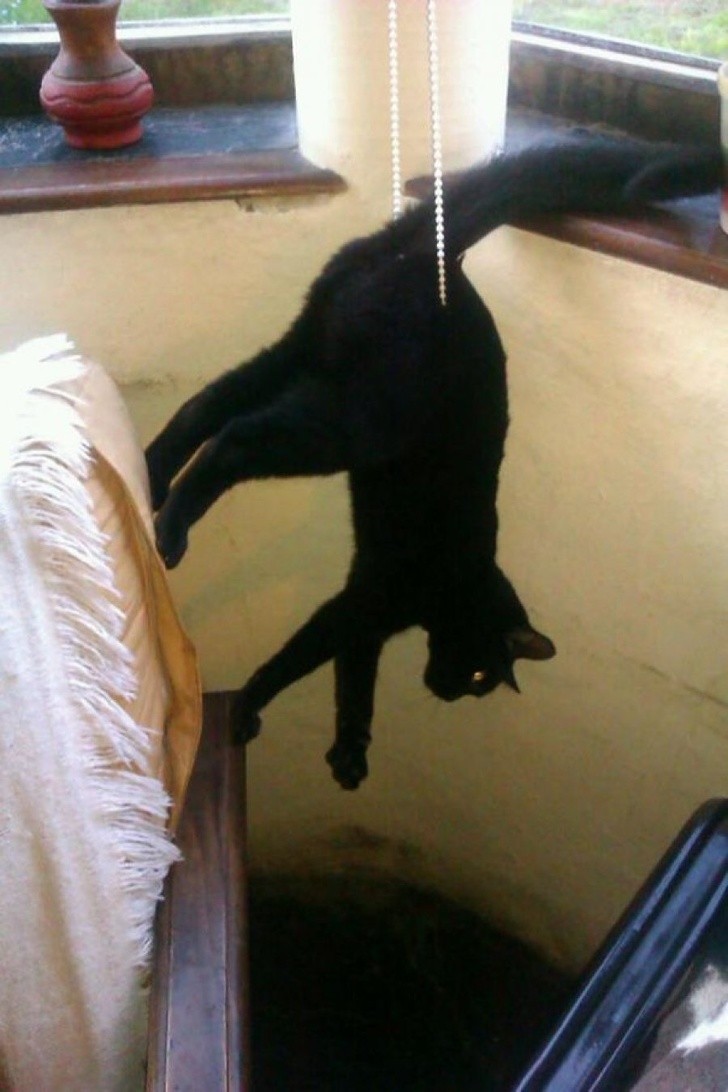 2. The most comfortable position according to feline logic
3. An elegant and artistic pose
4. "Where did it go? It was here a moment ago!"
5. Poker face
6. Surprised asleep at the scene of the crime with its claws still clutching the curtain!
7. How to get an athletic body without going to the gym
8. He does not care how he would look in swim shorts!
9. When for the umpteenth time they punish you for jumping up on the keyboard, finally you understand where your place is
10. Between the two cat beds, the furniture wins!
11. Comfort is not the criterion by which cats choose a place to take a nap.
12. "No one will ever find me hiding here!"
14. How to use a cat bed
14. No mistake who the owner is!
15. "If the other big one is for humans, then this one must be for me."
16. What is it that has intrigued him?
17. He prefers the rusty tasting water from the outdoor fountain to his water bowl at home!
18. The sense of the term reptile terranium escapes him, but he still appreciates the warmth of the lamp!
19. How many of you already knew about the real purpose of that niche on the stairway handrail?
20. Using camouflage while waiting for its prey
21. Here it is the cat that hatches the eggs!
22. Perfectly identical bowls for perfectly identical cats
23. "How could you do this to me? WHY?!"
24. The hottest point in the whole room
25. Jump and say ... cheeeeese!
26. "What-have-you-put-on-my-head?"
27. Enjoying the first rays of spring sunshine
28. "Relax! We aren't fighting for real! We are just pretending!"
29. Drying rack for cats
30. How to make a perfect circle in an entirely involuntary way!
31. Melting in the sun