10 indispensable tips for every home that you can put into practice spending only a few cents!
Have you ever complained that your house, in its actual state, is not a very comfortable place to live?
We're not talking about large or small spaces, but the ease with which you can reach this or that object and the speed with which you can do things that should not take a long time.
Well, to make a home comfortable, you may need the intervention of a professional who can reorganize, rethink your house, and redistribute the spaces ... Or someone who can give you tips that are both effective and economical!
 Keep scarves and shawls in order using hooks and a hanger.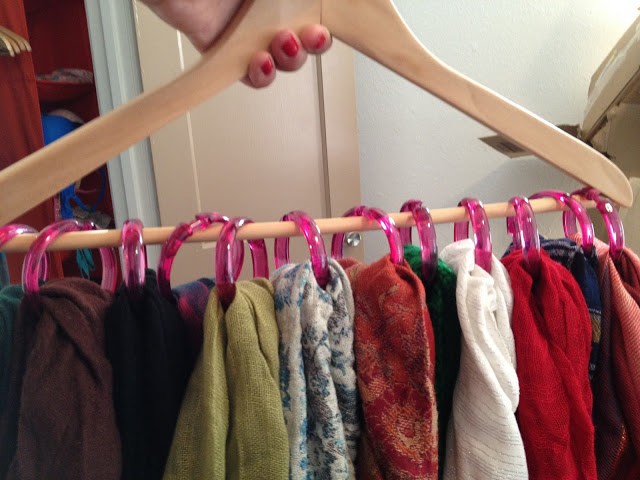 Is cleaning the fridge a nightmare? Use plastic placemats to clean everything faster and more often.
Applying baskets with spices on the side of the fridge closest to the countertop is a way to have what you need at your fingertips.
Keys that keep getting lost all the time? An empty picture frame with hooks can be the solution.
Make a trampoline safer by covering the metal springs with PVC floating tubes.
One way to keep your desk in order.
What's special about this bowl of leftover food?
... Instead of using a sheet of transparent film wrap to cover it, a shower cap was used! A more environmentally friendly solution.
A small trash can is useful for keeping your car clean longer.
An ice cube tray used as jewelry box? What a good idea!