13 items with which you can say goodbye to headaches and muscle and joint pains
The thousand daily commitments that modern life entails can lead to neglecting one's own body and, in the most extreme cases, one's own health.
Notwithstanding the fact that, in any case, you should always find time to devote to yourself, there are some items on the market that can alleviate painful physical conditions which we may have learned to live with.
Here are 13 objects that take care of you in an extremely pleasant way.
1. A deluxe bidet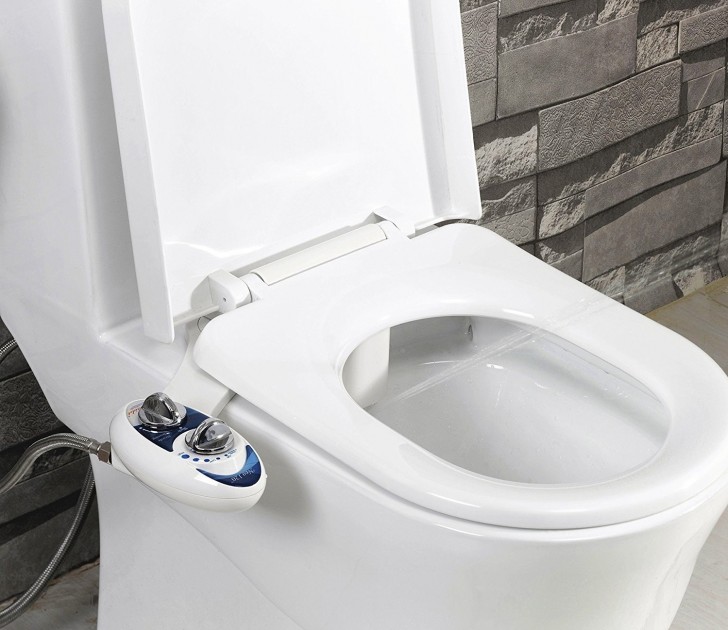 According to those who have tried it, this deluxe bidet leaves you with a feeling of cleanness and unique freshness. It is incorporated into the toilet and can be adjusted using a simple command panel. The quality of certain moments should not be overlooked!
2. The pleasure of acupressure in your own home, whenever you want
This mat is equipped with hundreds of very sharp and short plastic needles (stay calm, nothing dangerous) that simulate an acupressure session. What is it for? This acupressure mat alleviates back pain, muscle tension, stress, and poor circulation. You can either walk on it with your bare feet or lie down and enjoy a revitalizing massage.
3. Heating mat
This mat is designed for those suffering from joint pain or menstrual cramps. The lining is removable and washable and is large enough to cover the entire back. The mat heats up and can also be used to create damp heat, by inserting a slightly wet sponge.
4. Natural balsam
Calendula, thyme, licorice root, and other natural substances are enclosed in this jar to create an effective balm to be applied in case of skin irritation, eczema, psoriasis, dry skin, and even on nail cuticles.
5. Rubber roller for muscle rehabilitation
This rubber roller is ideal for loosening muscle tension and can also be used as a support for workout exercises.
6. Foot massage
These wooden rollers are easily transportable so that they can be used whenever you feel the need. Just remove your footwear and start rubbing the soles of your feet on the rollers, preferably while wearing socks. In the evening, it will be as if you had not been standing all day!
7. Relaxing face mask
This mask not only blocks out light almost totally, but it also applies a slight pressure around the eyes promoting relaxation. You can also use it cold or chilled; just place it in the freezer for 30 minutes.
8. Leg cushion
This memory foam pillow that is placed between the legs gives relief to those suffering from back pain but is also simply indicated for those who usually sleep on their sides. This pillow, in fact, keeps the legs separate while maintaining a proper curvature of the back and spine. Last but least, it can also be used by pregnant women.
9. Professional knee pads
These knee pads will protect your knees when you dedicate yourself to activities such as gardening, cleaning, or on any other occasion. Unlike most knee pads, this type offers softness and supportive strength at the same time.
10. Compression stockings
Graduated compression socks or stockings should be worn by those who spend many hours in the same position (sitting or standing) or when traveling long distances by plane or car. Immobility, in fact, can create circulation problems or aggravate those that may already exist. Compression socks or stockings are among the most purchased items on the Internet because, in addition to giving a sense of lightness to the legs, they improve blood circulation.
11. Massage balls
These massage balls are able to give relief like a massage performed by a person. They are placed on the painful point or area, and then pressed down gently with the rest of the body while performing circular movements. Massage balls can also be placed under the sole of the foot as they help to relax and strengthen the sole itself.
12. Relaxing bath
Often, what you need to relax is simply a fragrant hot bath! This delightful mix will give you the thrill of an aromatic and curative bath at the same time. Inside the package, there are Epsom salts, lavender, coconut, almond oil, vitamin E, hazelnut, and incense.
13. Massage pillow
Loosen muscle tension while sitting comfortably on the sofa? You can do it with this massage pillow equipped with rotating balls that will take care of your stressed-out muscles. It can be placed on the back of the neck, on the back and on the buttocks and offers the possibility to set different functions depending on your needs. It also features a heating system for a wonderful hot massage!