This lemon cake is delicious and is prepared by dirtying only one container!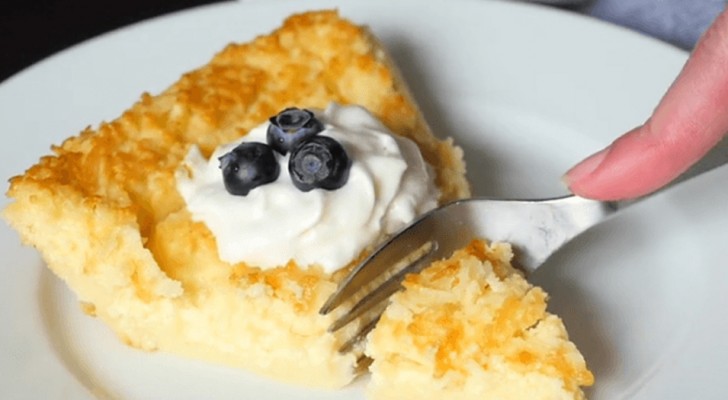 Advertisement
Delicious, fragrant and able to give us moments of delightful freshness, it stands out as one of the easiest cakes to make! Yes, we are talking about lemon cake!
Moreover, do not forget that lemons are a tasty, refreshing, cheap, and easily available ingredient. The recipe presented here is really very intuitive because it requires only the use of one container, inside which all the ingredients are mixed.
One thing is certain: Your kitchen will immediately be filled with an irresistible aroma!
INGREDIENTS
3/4 cup of sugar
4 eggs
1/2 cup of melted butter
2 cups of milk
1 tablespoon of vanilla extract
1/2 tablespoon of lemon peel
1/2 tablespoon of lemon juice 
1 cup of coconut flakes
1/2 of flour
Advertisement
 In a bowl, add the sugar and the eggs. Stir, then add all the other ingredients in the following order.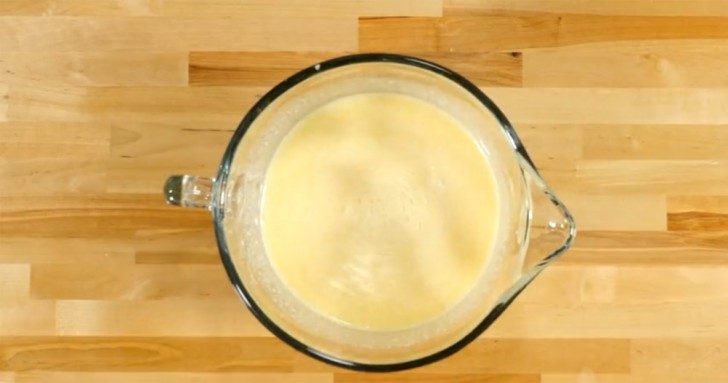 Add the melted butter and milk and mix again.
Pour in the vanilla extract, the juice, and add the lemon zest. Mix.
Pour in the coconut flakes and flour, while continuing to stir until thoroughly mixed.
Now, pour all the contents of the bowl into a baking mold and bake for about 45-50 minutes at 350°F degrees (180°C).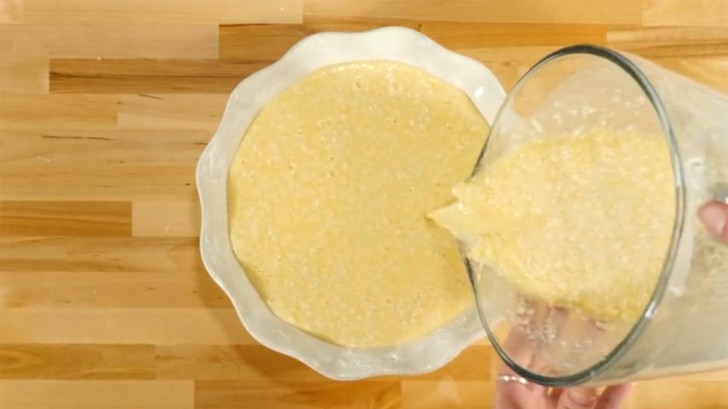 Advertisement
Let cool and cover the lemon cake with cream and blueberries.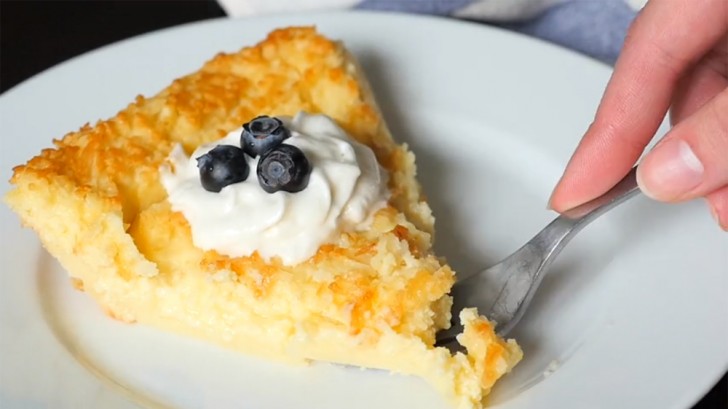 Enjoy your meal!