Seven-Yogurt Cup Dessert Cake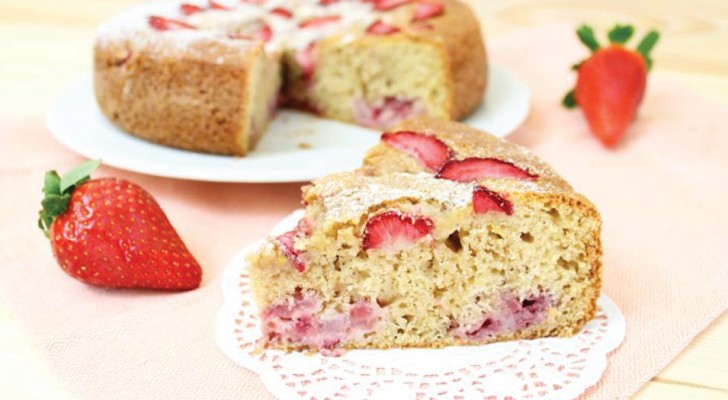 Advertisement
The 7 Yogurt Cup Dessert Cake gets it name from the object that is used during its preparation. In fact, in addition to using the contents of the yogurt cup, you will also use it as a measuring tool for some of the ingredients.

This cake is really easy to prepare and at most it will take you 50 minutes including baking! Here is what you will need to prepare it. 

Images: Fatto in casa da Benedetta (Homemade by Benedetta) 

Ingredients for 8 people: 
1 soy or cow's milk yogurt cup (125g) 
3 eggs 
3 yogurt cups of flour 
2 yogurt cups of cane sugar  
2/3 (two-thirds) of yogurt cup of corn oil 
1 tablespoon of Alchermes (optional) 
lemon peel  
1 packet of yeast for baking cakes 
1 yogurt cup of strawberries
Advertisement
1 - In a bowl, pour in the yogurt and the eggs and beat with a hand whisk until you have obtained a homogeneous mixture.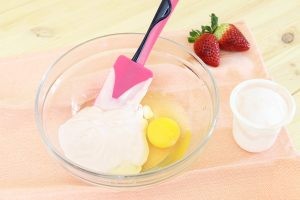 Advertisement
2 - Next add the cane sugar and mix again.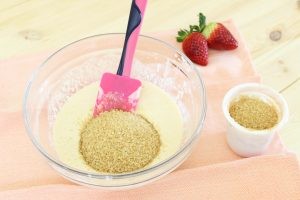 3 - Now add two-thirds of a yogurt cup of corn oil.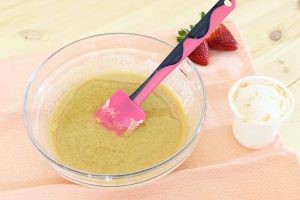 4 - Add the 3 yogurt cups of flour, slowly, a little at a time using a strainer or a sieve so as to avoid creating lumps.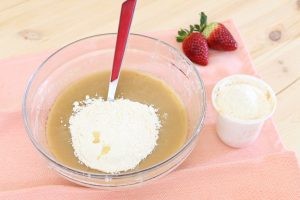 5 - Add the lemon zest, one tablespoon of Alchermes liqueur (optional), and the packet of yeast. Stir again.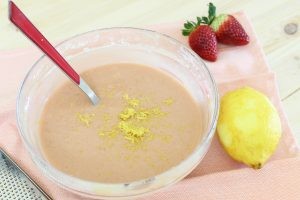 Advertisement
6 - Grease and flour a baking pan, then pour in the cake batter, next add the sliced strawberry pieces. Bake at 180°C (350°F) for 40 minutes in a ventilated oven.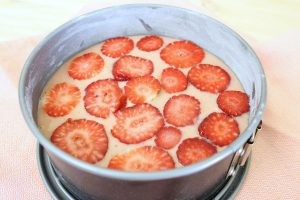 Now for the finishing touch! Around 7 - 10 minutes before taking your cake out of the oven, add some sliced strawberries on top. Well, you are ready to eat it!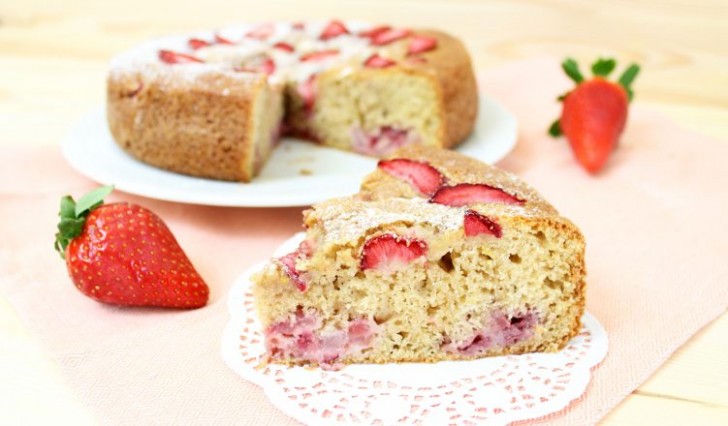 Ok! Here in the video, you can find the basic cake recipe, without the addition of strawberries. You can use your imagination and add your most favorite ingredient!
Advertisement