Here's how you can get extra space at home even where you thought there was none!
Regarding houses there is only one truth --- there is never enough space!
The problem is not that you live in a house that is too small to accommodate all of your things because, even according to those who have enough space, still it is never enough to hold everything!
The remedy is not to buy a castle, but to create space where there is not! Here is a list of tricks regarding how to create space even where you think there is none.
1. Are remote controls and video games continuously lost? Here is a solution.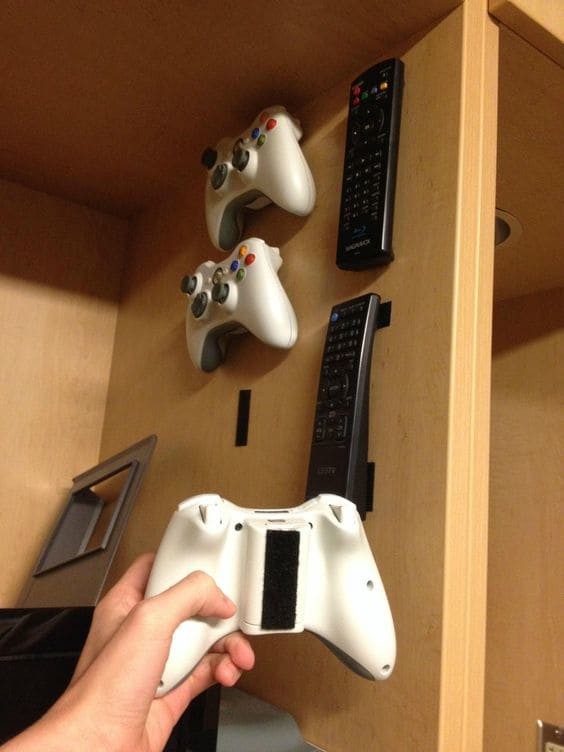 2. If your closet or wardrobe is not very spacious, remember that with aluminum can tabs you can hang more clothes taking up less space.
3. Finally, a solution to keep the lids of pots and pans in order.
4. If you love DIY don't miss this idea!
5. Do your tank tops continue to slip off the traditional clothes hangers? Use the hangers for foulards and belts.
6. Use a carabiner to hold hair ties and rubber bands.
7. Remember that you can also use the underside of the bottom part of shelves to organize your things!
8. A simple but effective idea.
9. If you usually lose hairpins, a magnetic strip attached to a wall will solve your problem.
10. Here is how a dish rack inside kitchen drawers can be useful.
11. Magnets are useful in the fridge.