Some of the most absurd things that have been seen and photographed around the world
These "chicken coop" socks ... are decidedly original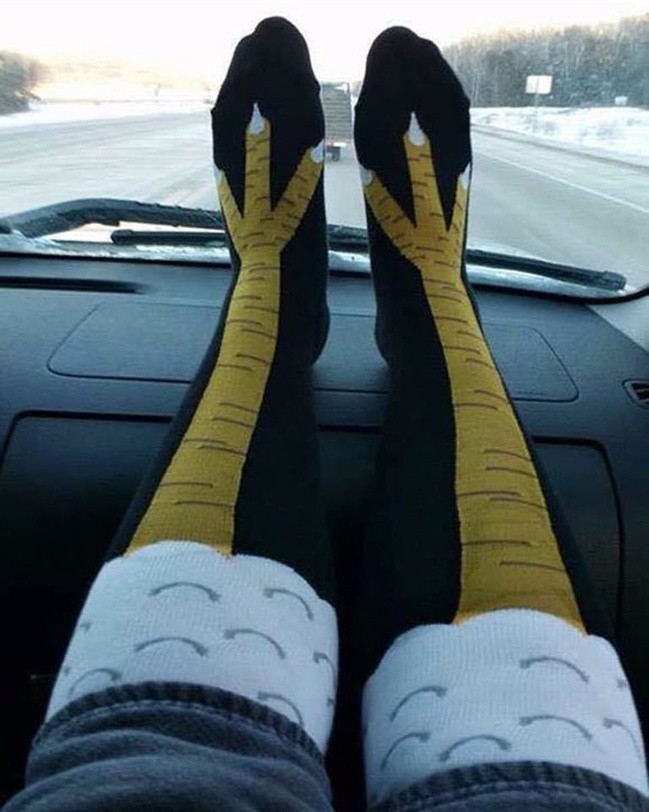 A tea infuser ... of dubious taste
What is this thing?
Apparently, the most absurd shoe festival has found a winner!
A contraption for those who love to squeeze pimples ...
A design that will make tea time much less relaxing!
Why???
A lamp that your guests will surely remember
This faceless teddy bear is sure to give your children pleasant dreams at night.
A rather unpleasant combination, don't you think?
Quite ... disturbing!
A device that allows you to talk on your smartphone in total privacy even in open and crowded spaces.
Maybe the picture on the package produced a different effect ...
Troublesome, but certainly warm!
Fashion or mistake?
Puzzle floor --- very difficult to assemble and impossible to clean
Cannot type on your computer keyboard because of your long nails? Here is the solution!
Urinals with a view ... Why ???
The graphic designer should have studied more the laws of light refraction ...
Who would like to use a toilet like that?