Here are some of the most disturbing and entertaining mannequins you've ever seen in a store!
1. My friend looks exactly like one of those mannequins!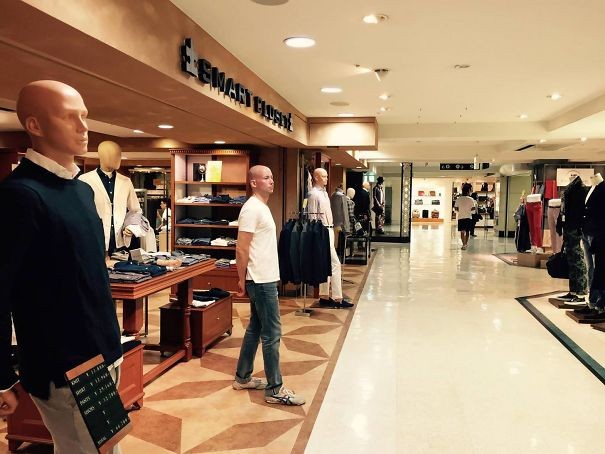 2. Japanese mannequins
3. Finally some realistic representation
4. Every morning when I wake up I feel very similar to this mannequin
5. So real that it was mistaken for a real person ...
6. When your relatives show you their clothes and you try them on
7. Thank God there is someone like me around here!
8. When the store has your exact size
9. Recently I was in Romania and this photo of these store mannequins was my nightmare!
10. But I do not want to be a mmanequin!
11. Yet it should be the most beautiful day of her life ...
12. This mannequin is quite enthusiastic!
13. Finally, a mannequin that shows exactly how funny I look in a polo shirt.
14. He is certainly very sad
15. Tell me I'm not wearing this stuff!
16. Certainly not just any dummy aka mannequin!
17. When the lingerie is OK!
18. When the mall looks like The Sims ...
19. A disturbing mannequin in Chile