15 unexpected tricks that will change the way you deal with some situations
If you are passionate about life hacks, a term or expression used to indicate those tips or tricks that can simplify your life and solve small daily problems, you will find this list quite satisfactory.
Have you ever wondered how to eliminate the crumbs that accumulate between the computer keyboard keys? Or how to refresh a glass of wine without using ice cubes that would then end up watering down the wine?
These and other life hacks will be revealed here in this article!
Is the bucket too big for the sink? To fill it, you can use a plastic bottle.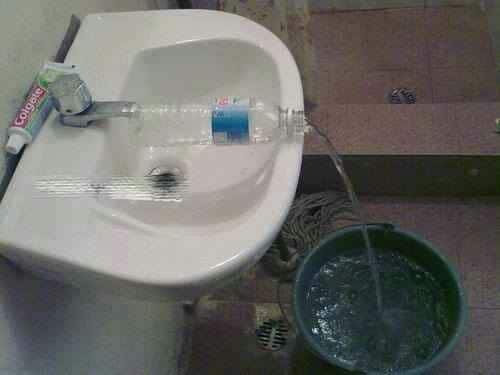 Does your air conditioner give off a bad smell? Attach a perfumed dryer sheet to the air vents.
Instead of ice, use frozen grapes to cool the wine and in this way it will not be watered down!
Water and soap are great for identifying the location of a hole in tires.
With the adhesive part of a post-it you can eliminate dust and crumbs that accumulate between the keys of your computer keyboard.
Here is the easiest way to create a speaker.
With a window cleaner, it is no longer a problem to remove hair from the carpet.
In this way, children can eat ice cream without the danger of getting dirty.
Finally, a solution to organize pot lids.
Here's how to spot avocados that are ripe at the right point!
Cold coffee lovers? To keep it fresh, use frozen coffee cubes.
Never have to look for the right coin again!
Have you ever thought about serving sauces and other sandwich ingredients in a muffin pan?
To speed up the charging time, set the phone in airplane mode.
With beeswax, you can waterproof a pair of shoes.