24 hacks that are a little bit crazy, but that make life much easier!
No corkscrew? To open a good bottle of wine you can do without it ...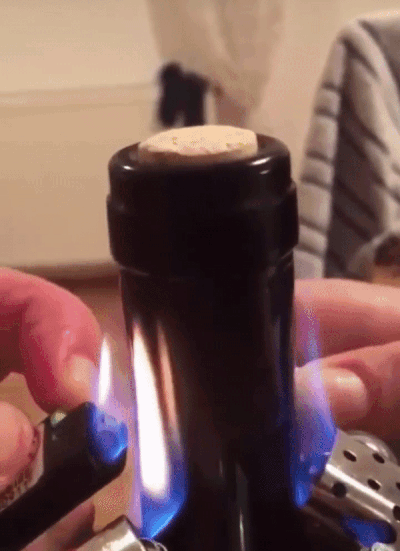 Chairs that become a clothes horse aka drying rack ...
In this case, perhaps it would be safer not to do this!
Stubborn stains and dirt, goodbye!
"My 3-year-old daughter built this to get to the desserts in the freezer ..."
Empty cardboard tubes of toilet paper are used to keep posters rolled up!
Are you hot? Direct the fan to the sheets which creates a tent and get inside!
If the curtains do not close properly, use a clothes hanger with clips and the sun will not bother you anymore!
Use an office clip to hold up the hem of your pants.
You are not really feeling that good old Christmas spirit!? Well, try a fireplace ...
A spray bottle for your favorite sauces!
Who has not found it difficult to button shirt cuffs? Here is a quick solution!
The best smartphone support that exists ...
When the hotel room does not have a bedside table ...
When the bathroom door cannot be locked and you have to keep it closed in some way or the other ...
At an outdoor concert, it can be useful to bring an extra pair of shoes ...
And get busy cutting the wood!
Finally a solution for noisy chairs ...
A tip for those who have little time to devote to cooking ...
Tired of your PC going on standby every five minutes? Put a watch under the mouse sensor and you will have solved all your problems ...
For those who just cannot resist looking at their smartphone before going to bed ...
"My father found a way to cool the house on hot days --- he directs the fresh air from the basement."
To avoid that odious feeling when your skin comes in contact with something cold ...
Admit it, you have never thought of doing this!