18 toys so disturbing that they should not even be displayed on store shelves!
Here is the unmitigated truth about the tails of toy horses ...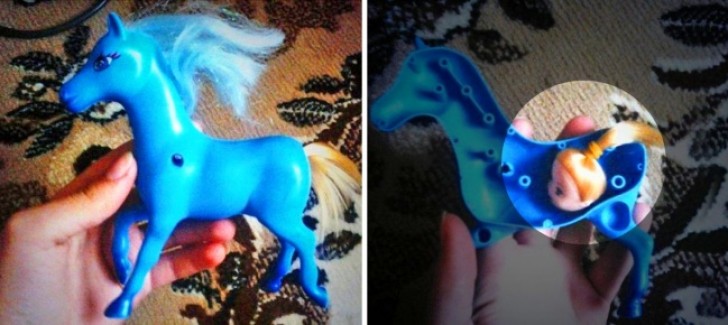 Custom-made and personalized teddy bears ... Absolutely terrifying.
Those teeth really make an impression.
Perhaps the parents of this child are not so keen on WWII history ...
A doll with realistic expressions ... Well, almost.
When you eat too much honey and you have to put on your dentures.
Where is the rest of the body?
There's something wrong with this Pikachu, but I do not know what ...
Two games in one?
Didn't anyone think that the end result just might not be very funny?
A floating pool mattress ... with a very unattractive image and name! Inadvisable.
The SimpsonSNS?
A pole-dancing doll.
Funny, no?
Poor penguin!
These stuffed toys are too pessimistic ...
A pregnant baby doll? A baby having a baby?
Happiness is another thing entirely.