Nightmare playgrounds! Here are some of the most sensational and funny design mistakes ever!
1. In this park, they have found a way to differentiate the disposal of children?!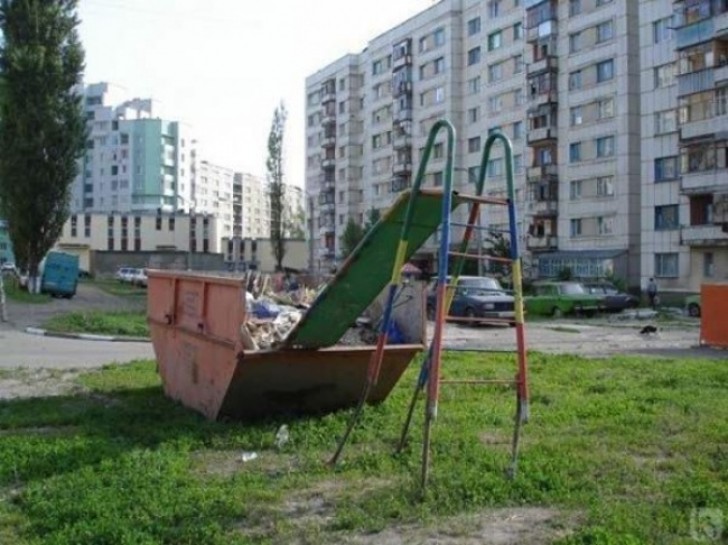 2. A wall --- right there ???
3. Is this a playground or a prison?
4. No.
5. Probably they were dealing with some really dangerous children.
6. If the intent is to slice people, they have succeeded
7. Here is Sponge Bob ... as you would see in your nightmares
8. It is good to educate children about the fragility of life, but this is too much!
9. Surprise!
10. I'm sure about how it is supposed to be used, but it sure looks like it would hurt!
11. Take the children to the park ... what could ever go wrong?
12. We hope they have put up huge danger signs that are easy to see!
13. Ehm ... remember not to spread your legs while you slide down ...
14. Not suitable for the faint of heart ... and for children over 1.5 ft tall (50 cm).
15. Surely, there was not a better place to put this slide?
16. How can it be that no one noticed that there was something disturbing about this?
17. A slide for ninja-children!
18. But ... what is it?