These 23 photos managed to capture the truest essence of happiness!
1. "My daughter just received a new hat, I think she likes it."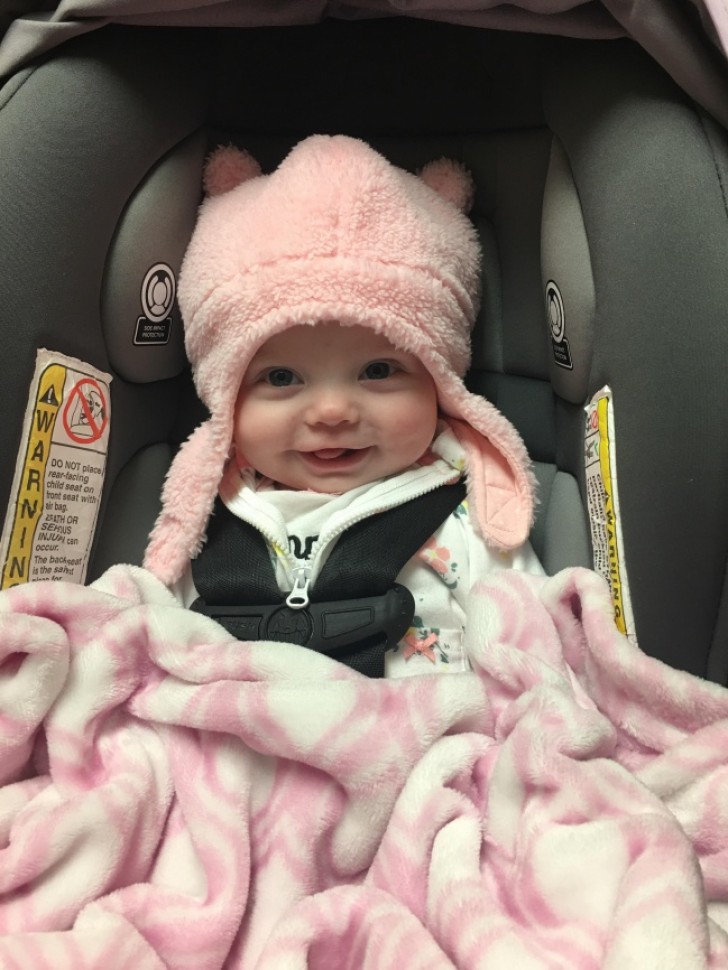 2. "Our son loves "The Wheel of Fortune" so we wrote to the TV show and they sent us an autographed card."
3. "My friends have some goats, this is the youngest of them all."
4. Two children who survived an air attack. What kind of world is it in which we must rejoice that we have escaped harm from our fellow human beings?
5. "My daughter loves Batman so a friend made her a matching doll."
6. "A seal in love with life!"
7. Two years ago I saw a picture of a yoga position. Two weeks ago I finally managed to do it! "
8. "My grandmother and her brother sent the same Christmas card back and forth to each other for 63 years!"
9. A puppy "cries" tears of joy after being saved and receiving hot milk.
10. After seven years, she is officially an American citizen!
11. "I beat colon cancer today, it's the happiest day of my life!"
12. "I hope that one day you will find someone who is as happy to see you as this beer is to see me!"
13. Edith Steiner, a Jewish woman who survived the Holocaust, posed with John Mackay, the Scottish soldier who saved her. They married in 1946 and celebrated 71 years of marriage in 2017.
14. He waited all his life to see the snow, and that day has finally arrived!
15. The happiness of adoption ...
16. A grandmother celebrates her 100th birthday by going to the Superbowl with her niece.
17. "My son loves the "Sesame Street" TV show and he just received a package with all the characters for Christmas ... His smile could not be bigger!"
18. This family has just learned that the missile alarm in Hawaii was just a mistake!
19. So this is what your life is like when you work in an animal recovery center!
20. "When your parents celebrate 35 years of marriage and look like cover models for a magazine!"
21. Looking at this photo, I can almost feel the sweet juicy taste of the watermelon and the warmth of his happiness!
22. "My grandparents, while celebrating 74 years of marriage."
23. "I think I will not move from here for a while ..."