15 famous people who know how to take photos with their fans
The Rock and the photo bomber!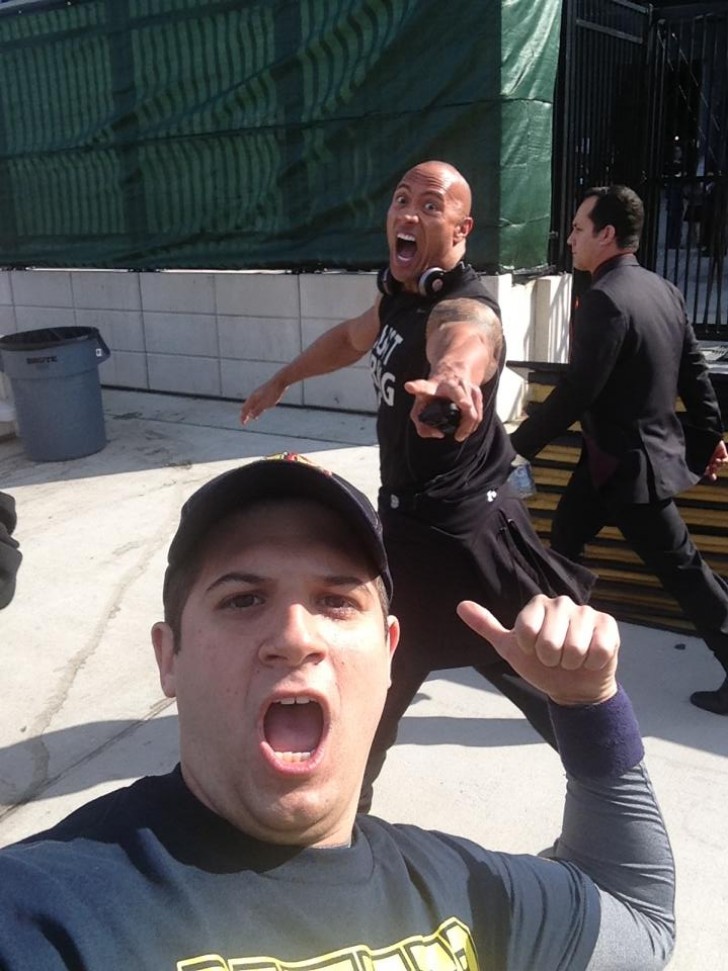 Elijah Wood literally adores his fans ...
and he gets them to give him a piggyback ride!
A fan desperately wanted a picture with her idol Tom Hanks, but he could not meet her in person. So, this is how he solved the problem ...
Sleep and fans, fans and sleep.
Beyoncé loves to imitate the expressions of her fans in the photos ...
The same goes for Bill Murray, who knows how to imitate crying children very well.
The unpredictability of Miley Cyrus and her fans!
Professor Xavier and Magneto selected the Elmo muppet among the X-Men.
Nicholas Cage wears the clothes his Kazakh fans have given him.
A young Eva Mendes takes a picture with one of her favorite actresses, Alyssa Milano!
When you frequent the same places as the former President of the United States ...
It is 1983 and here is a young and unknown Gwen Stefani asking for an autograph from the famous singer Sting!
A movie star (Neil Patrick Harris) who wants to take a secret selfie with a movie legend (Bill Murray).
While jogging Tom Hanks accidentally meets two of his hardcore fans ... on their wedding day!