23 inventions that should absolutely be made available to everyone
1. A backpack with a hood.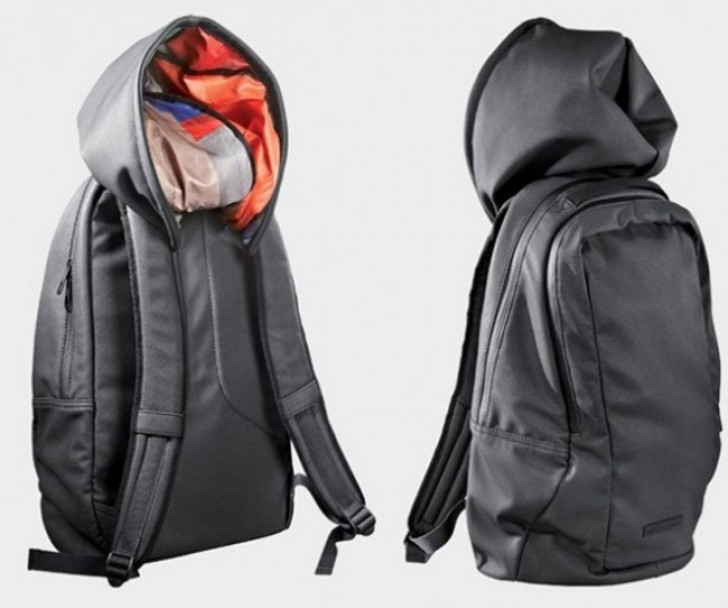 2.A mute button on the microwave oven.
3. A transparent paper hole puncher that allows you to see the position of the hole.
4. Drinking glasses made of edible gelatin.
5. A desalinator that makes seawater drinkable.
6. Air conditioning produced by solar energy that keeps cars cool when they are parked under the sun.
7. Screens in cinema and theater toilets, so that moviegoers will not lose part of the film.
8. A basketball hoop to invite everyone to throw their trash into the garbage can.
9. Benches with rotating seats so passersby can always find a dry seat.
10. A car with an integrated swimming pool.
11. A circular shower is both a luxury and water saving.
12. To have the option "None of the previous answers" on ballots. This would be a true democracy!
13. A pen capable of identifying the color of real objects.
14. A keychain equipped with a GPS tracking device so that you never lose important objects again!
15. A sunscreen spray booth machine that applies a waterproof sunscreen mist in a homogeneous way.
16. Anti-theft lunch bag, which simulates decomposing food.
17. A cup with a bottom that collects liquid drops.
18. Gift wrap in a spray format.
19. A pillow cushion created for people who sleep in particular positions.
20. A slide-shaped staircase to make every descent an explosion of adrenaline!
21. For those who like to sip tea while lying or sitting on a couch or armchair.
22. Very high wedge shoes to wash your car comfortably.
23. A tablet stand which would be very convenient for those using it in a lying down position.