Short visual test: Try to find the other eight faces hidden in the bigger face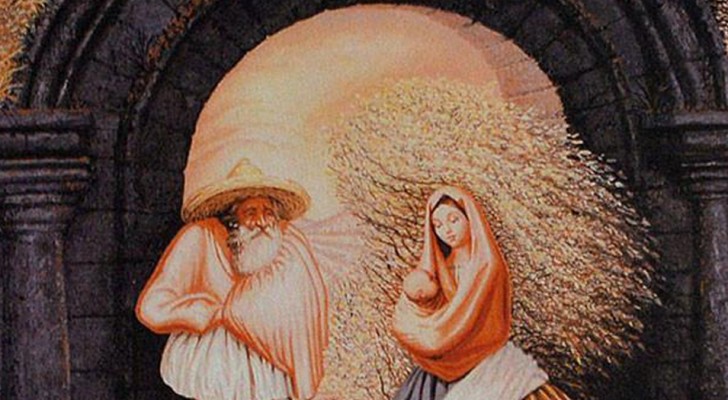 Advertisement
We all know that our mind, which is always committed to processing data, can be deceived by random or intentionally produced illusions.
A truly amazing thing, however, is how some artists know how to exploit this idea to create beautiful paintings that can intrigue and fascinate anyone who looks at them. 
This is the case of Mexican artist Octavio Ocampo, a surrealist painter who, among other things, also draws paintings in which optical illusions seem to "move" as you look at them.
Advertisement
In his painting, "The General's Family ", Ocampo has created a composition that contains a total of nine faces!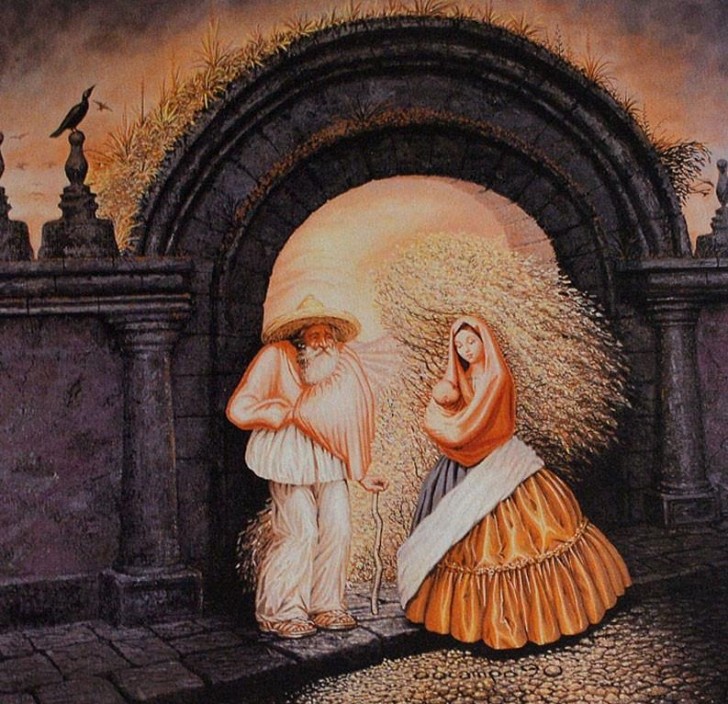 Visions Fine Art Gallery/Octavio Ocampo
Observe it carefully and try to find them all without looking at the solution! By the way, on the average most people, find it easy to find just six faces ...
Advertisement
And here's the solution for you!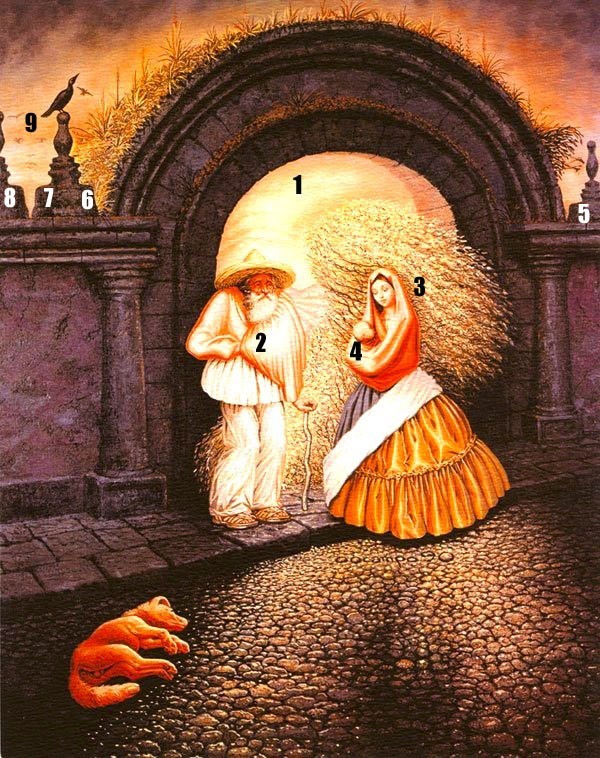 Visions Fine Art Gallery/Octavio Ocampo
How sharp were your powers of observation?

You can see here all the works of this prolific artist!
Advertisement