23 situations in life where taking a picture was almost mandatory!
1. And now how should you put out a fire?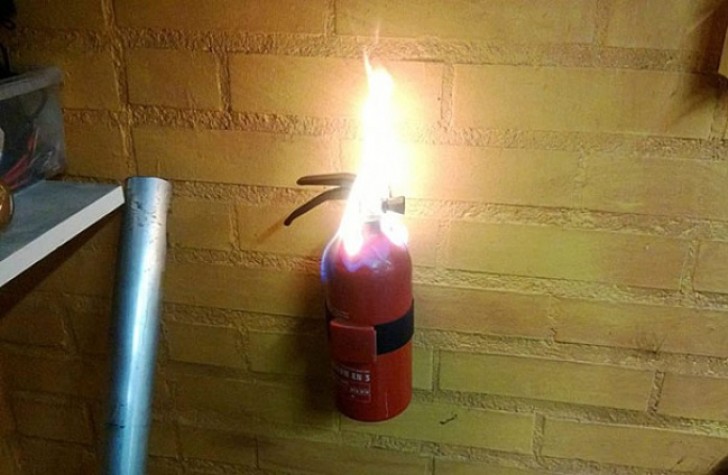 3. It was just by a hair that this car was not hit by this tree!
4. The label on the container says that this product will stop dogs from chewing on objects and destroying them, but this photo demonstrates the exact opposite!
5. The entrance to the gym says: "Your workout starts here" ... With the escalator?!
6. Thousands of flyers made of paper that demand that trees be saved ...
7. Two different Chinese fortune cookies found at the same time that proclaim that both of you are really special people ... what is the chance of that happening!?
8. This secure parking service van just got clamped and ticketed!
9. "Not a door", and then what is it supposed to be?
10. A true gentleman! Definitely worth a photo!
11. This girl is using the billboard in the wrong way ... obviously, she should be on the other side!
12. When you cannot decide which car to take to match the color of your dress.
13. The perfect time to wash your car.
14. An absurd combination of faces! Don't they look exactly like the three main characters in the Harry Potter series?
15. A dragonfly lands in close proximity to the tattoo that depicts it.
16. Simply absurd. Wow!
17. When fate goes against your efforts to stay on diet by letting you find three cookies in the pack instead of two!
18. " We Can Mend Everything!" --- "Please knock loudly on the door. The bell is broken."
19. A very useful wooden gate.
20. This Chinese fortune cookie holds no secrets!
21. Distracted or just bad luck?
22. Their brand name "Dominoes" is perfect for the situation!
23. Four people waiting at the bus stop wearing the same t-shirt ... Is this just by chance?!