5 tips that help you recognize a counterfeit product from an original one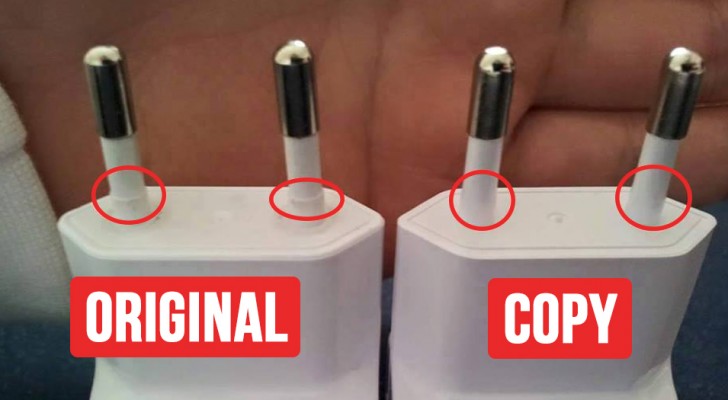 Advertisement
In the jungle of tech offers and deals, where everyone seems committed to buying the latest model at the cheapest price possible, experiencing a nasty surprise is really quite easy.
The counterfeit market has become a real worldwide plague with billions of dollars of revenue and has been organized to produce perfect and unrecognizable copies.
Here we want to present to you five very useful tips that can help you recognize a counterfeit product. Hopefully, you will find these tips to be useful!
Advertisement
1. Observe the characters in logo design well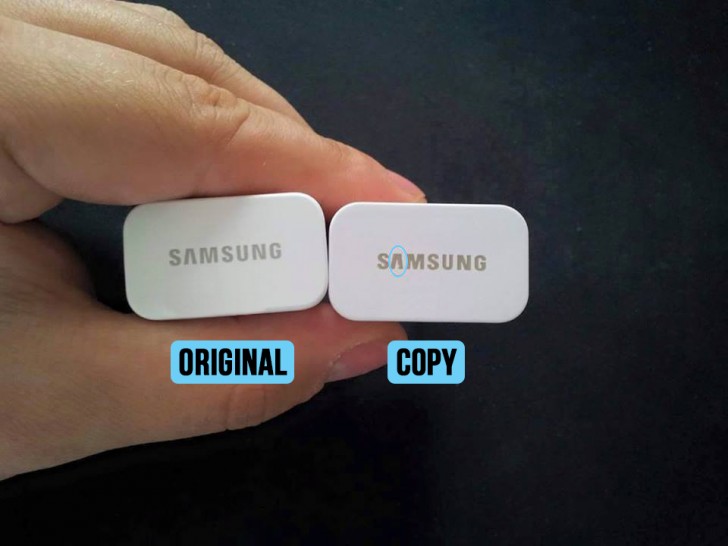 Even if the logo is written in the exact same way (but it is not uncommon to find absurdities), the letters can be printed in a flawed way or they may wear away too quickly over time. A logo is like the signature of a company, so for every company, it is in their own best interest to print their logo correctly and in such a way that it cannot be erased. If this is not the case, it means the product is a fake.
Advertisement
2. Check everything and this includes accessories!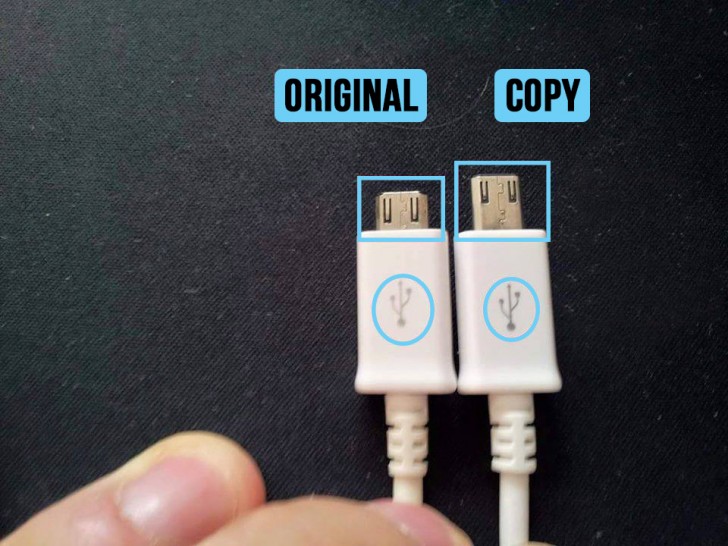 The counterfeit market also does not spare tech accessories, but these, in particular, have some very useful details that can be checked and compared. For instance, an original charger cable stays firmly in the slot of the smartphone and has the same length, while the fake one is sometimes longer. In addition, note here in the image, that the color of the original logo symbol is not as dark as the fake one.
3. Pay attention to the details and the quality of the product materials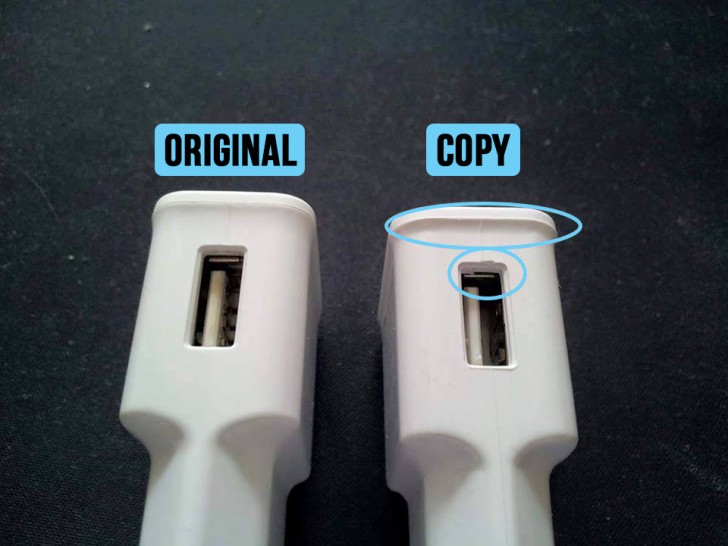 Official producers usually do not try to make money by using cheap materials (also because the original products have a significantly high cost). So if you notice dull plastics, unfinished welds or unsewn seams, or unjustified projections, you are looking at a fake!
4. Check the details of the most delicate parts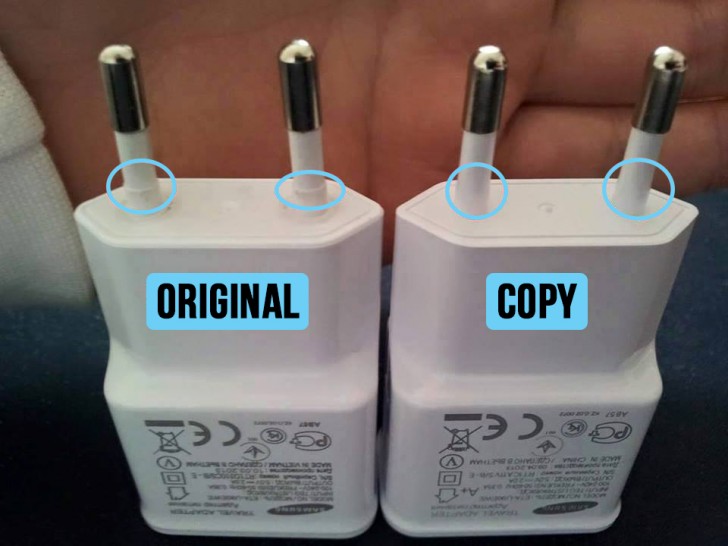 The delicate parts of tech components, such as those that come into contact with the electrical current, are produced and treated with greater care and accuracy because the company is responsible for any malfunctions and accidents. The absence of some details in the finished product can, therefore, be a signal of alarm.
5. Take a good look at the box and packaging!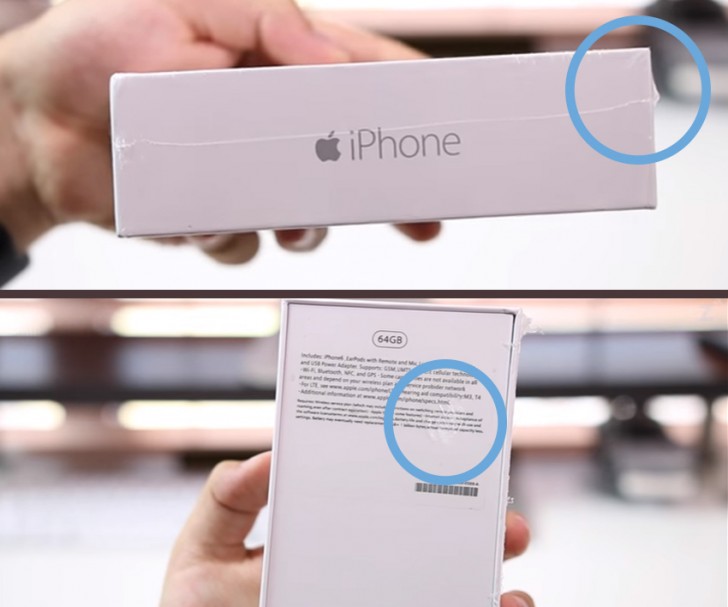 Those who produce counterfeit tech merchandise often pay less attention to the packaging. Instead, the packaging is fundamental to serious companies, because it is a kind of business card that represents the company and has a significant influence on the customer's buying experience. Therefore, the box must be perfect, with well-printed logos and readable texts. In addition, there should be no "loose" or unwrapped accessories inside the box.
Hopefully, we have given you some useful tips to help you recognize counterfeit products or at least to make you have some doubts if you find one. Spread this information, it is the only way to counteract the damaging and hateful practice of counterfeiting!
Advertisement