A woman opens her pet grooming salon in the middle of the night to shear an abandoned dog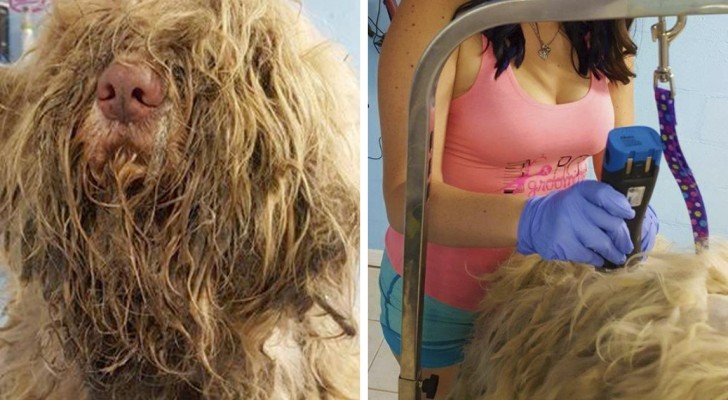 Advertisement
While returning home a couple found an abandoned puppy on a road with fast-moving cars. The dog was seriously at risk of being hit by a car, so the couple decided to stop. But, when they got out of the car they found the dog was in bad condition.
Although the dog did not seem to be very old, its fur was atrocious! Besides, the pestilential smell, the bulky fur also prevented the dog from walking properly.
Not being able to take the dog home with them, the couple posted a message on Facebook asking for help, to which the owner of a pet grooming salon responded. 
Advertisement
In the Facebook post, the couple asked for a place where they leave the dog overnight so that they could take it to a veterinarian the next morning.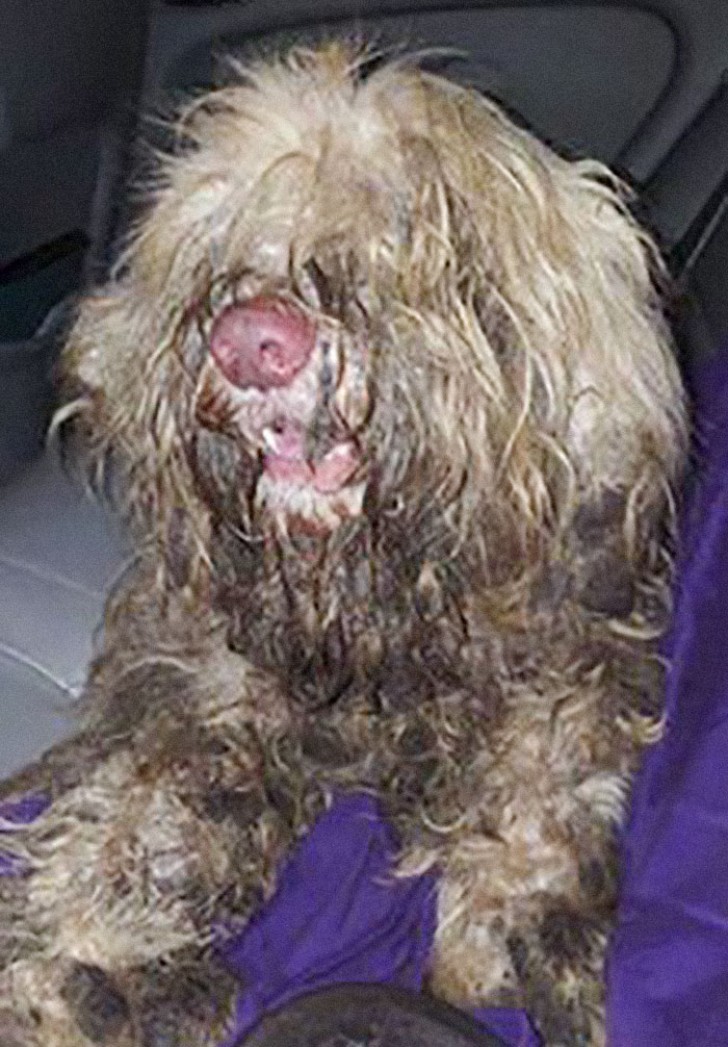 Advertisement
Their post was answered by Kari Falla, the owner of a pet grooming salon, who was alarmed by the condition of the dog's fur.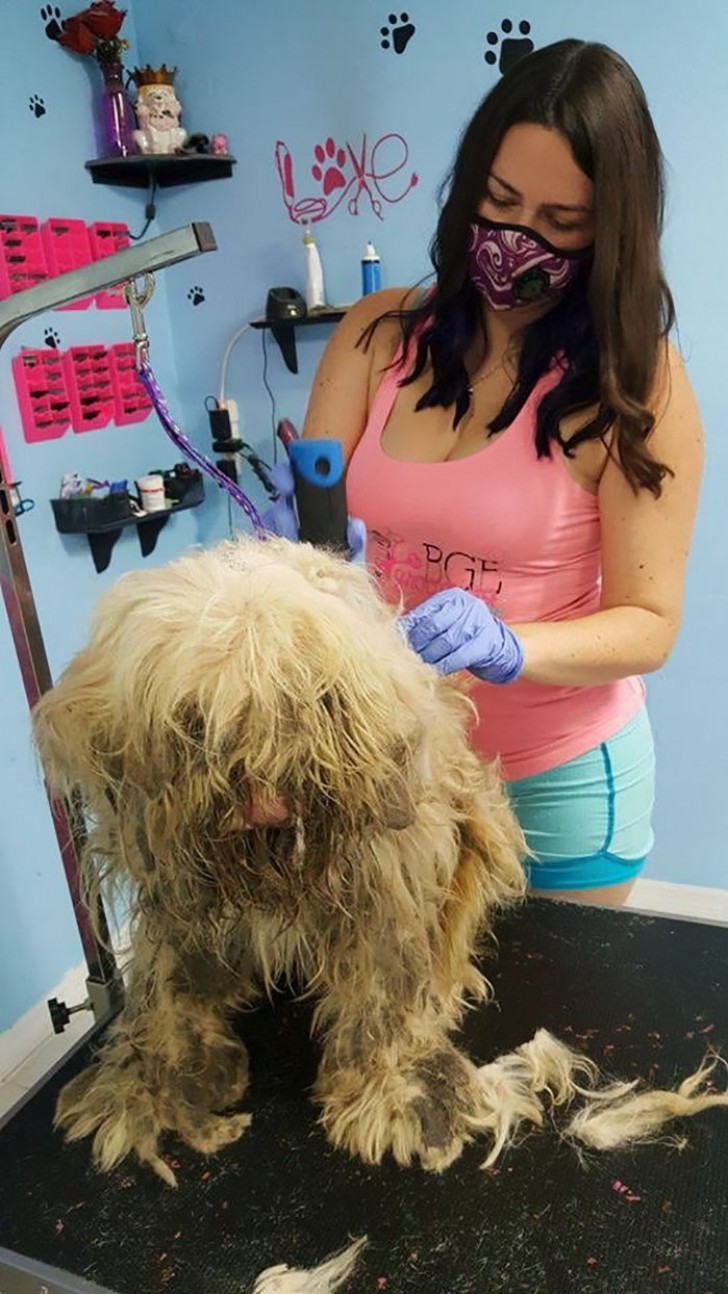 In fact, the situation was so urgent that the woman opened her salon at midnight.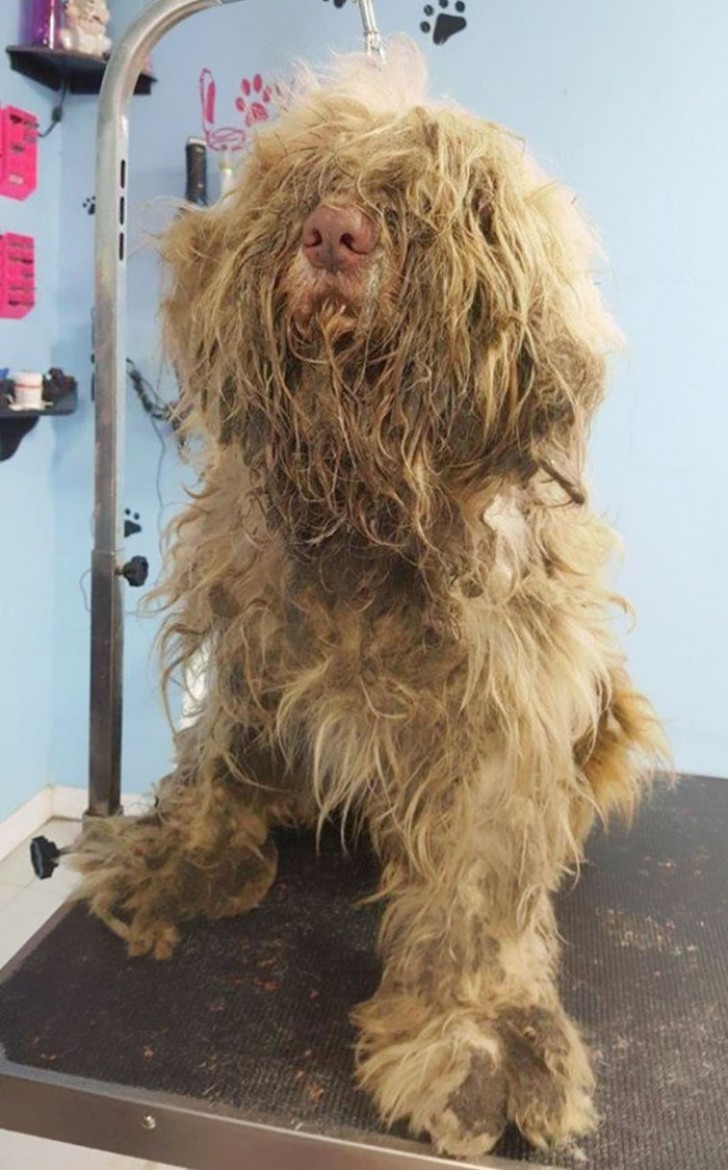 This dog's need to be groomed was not just an aesthetic issue. As a matter of fact, dirty and matted fur can also cause serious circulation problems.
It took more than three hours to free the dog from all that dirty matted fur. Furthermore, the smell was dreadful, but fortunately, the dog remained calm and obedient the entire time!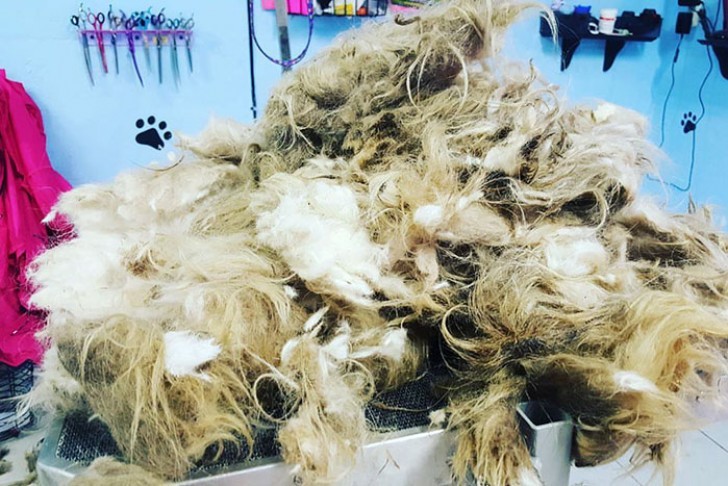 Advertisement
Underneath all that dirty matted hair was Lucky, a dog about 4 years old.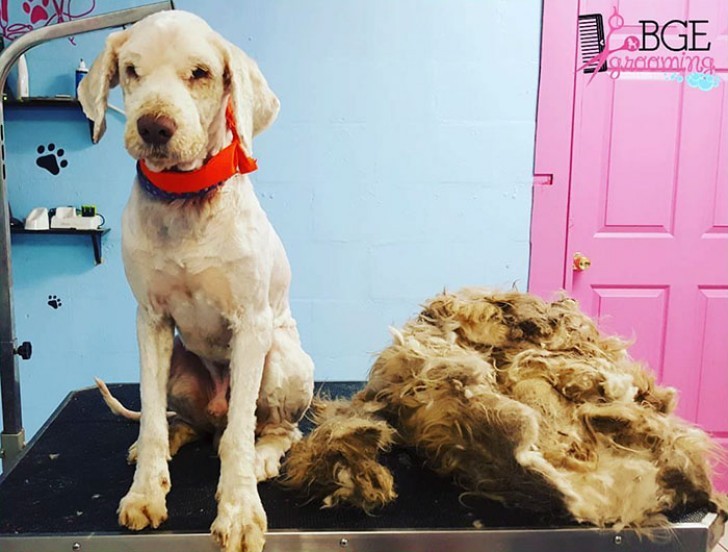 Unfortunately, they discovered that Lucky is both deaf and blind.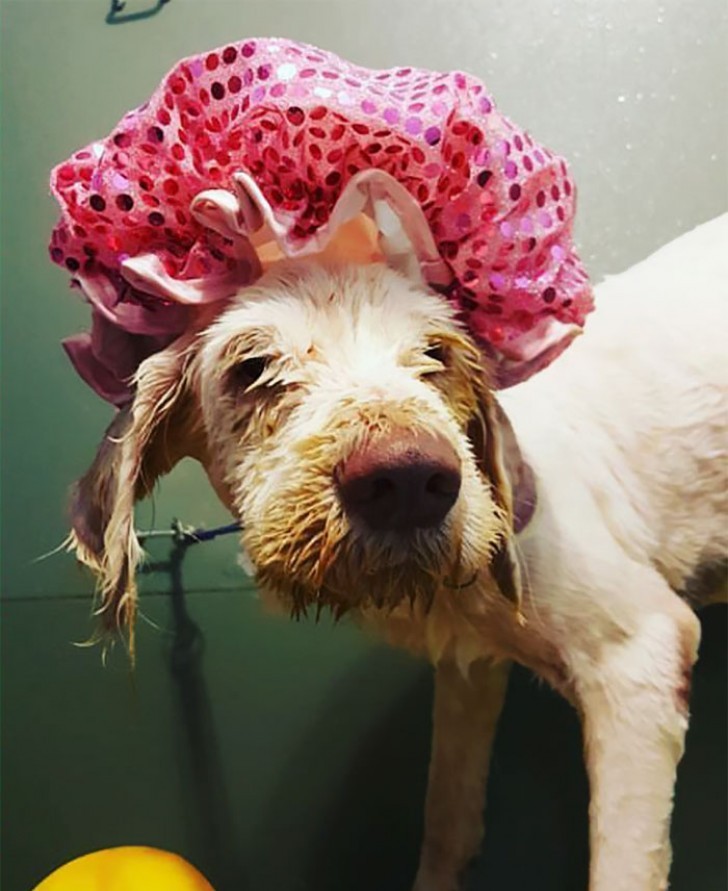 Advertisement
After being groomed, Lucky was taken immediately to a veterinarian, where he received his first medical care.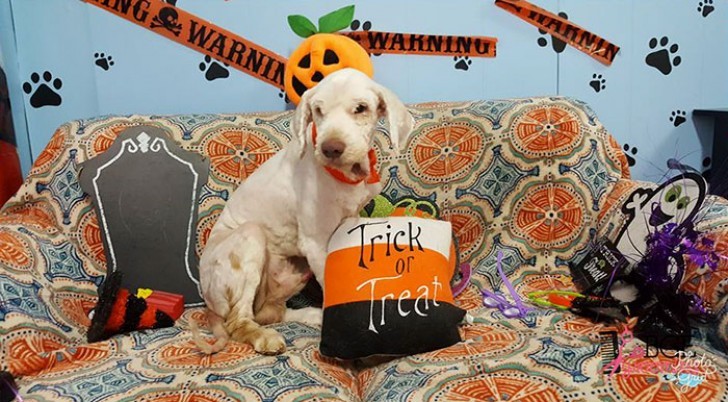 Soon Lucky will be available for adoption ...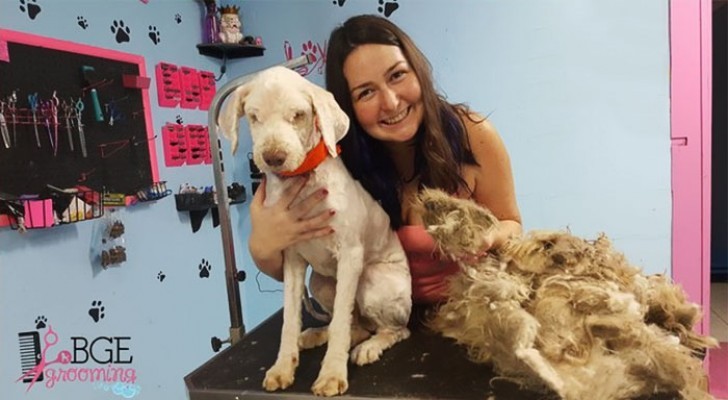 Advertisement
And we are certain, he will find a family who will give him all the love he has not received so far!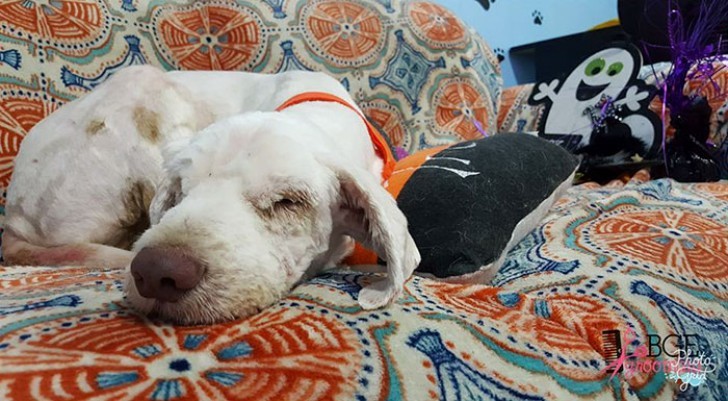 Advertisement