Innovative gadgets that are cool but also very useful!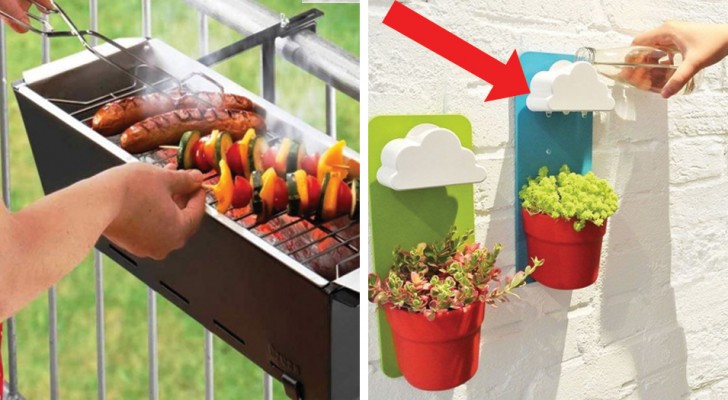 Advertisement
The Internet is the place to buy the most extravagant objects that exist on the market!
Lately, perhaps some unnecessary objects have come out and often they are not so cheap, but without a doubt, they display indisputable genius.
We have selected those that we consider really cute as well as useful and fun. Which is the one that you did not know about but now feel that you just have to get it?!? 
Advertisement
1. The T-shirt with a cat.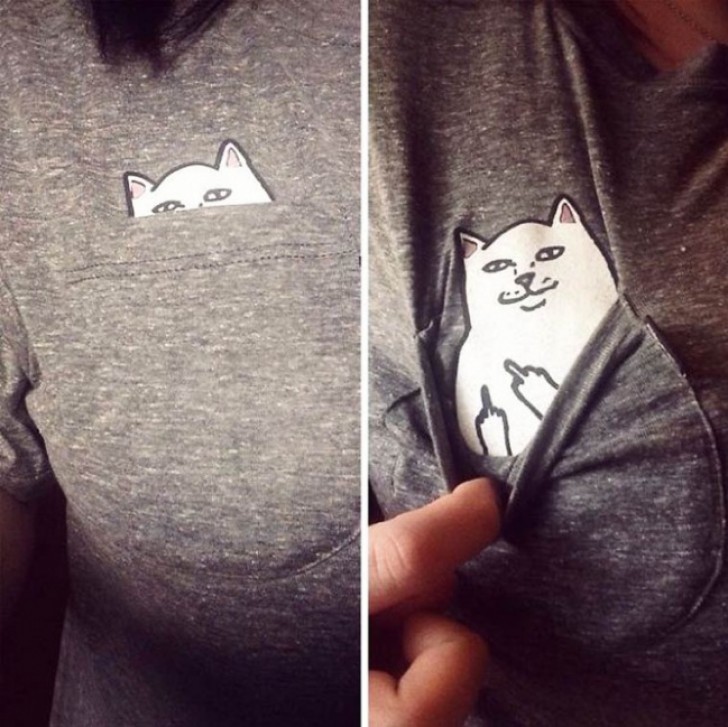 It was designed by artist Jayme Lemperle and it is a T-shirt with a tender little kitten that emerges from the pocket of the shirt, but only after lowering the edge of the pocket is the truth revealed!
2. The Luna Moon Lamp.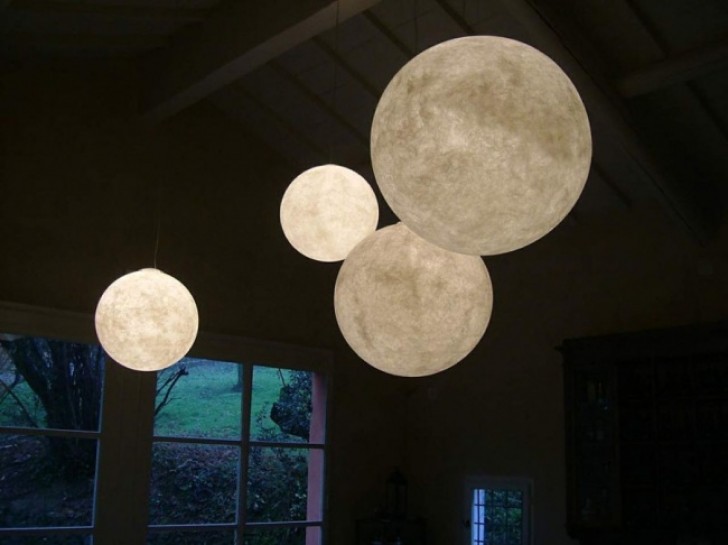 Buying one of these Luna Moon Lamps will bring a touch of magic to your home! In fact, these lamps are exact replicas of the Moon, the Earth's famous satellite!
Advertisement
3. The ladle-Sauro.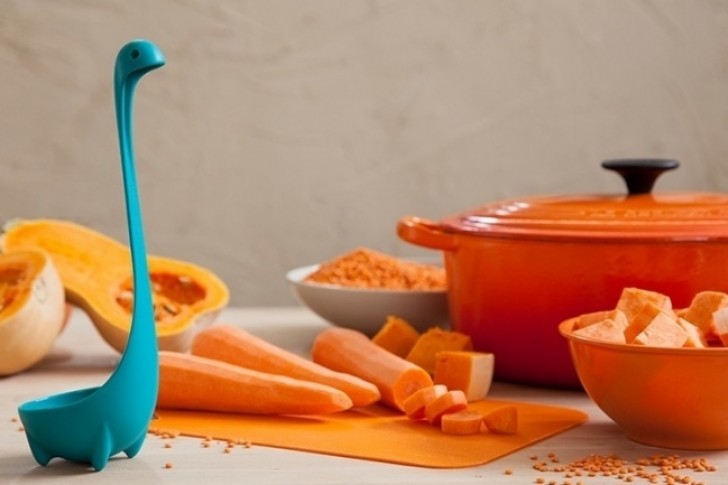 This cute ladle will make time spent in the kitchen a lot of fun! It is dinosaur-shaped, but for some people, it's obviously the monster of Loch Ness!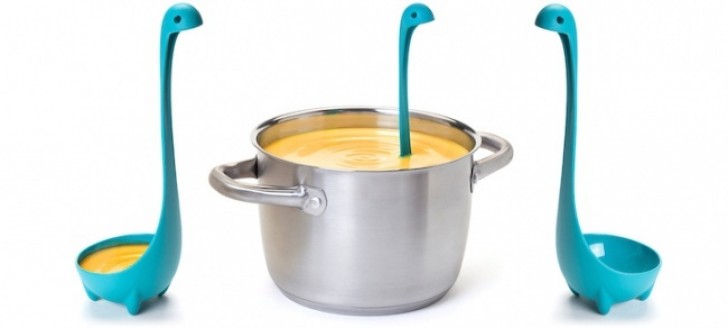 4. Flower pots with cloud-shaped water dispensers!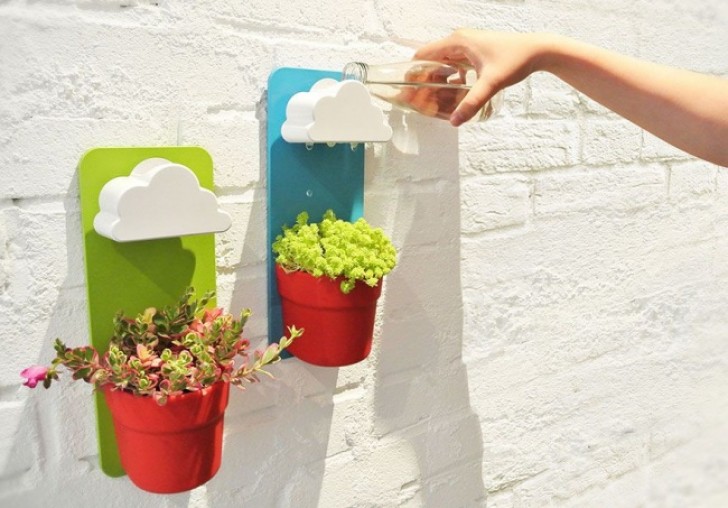 The designer Jeong Seungbin has created these cute little flower pots with their own system that waters the plants using a cloud-shaped water dispenser that simulates rain! The cloud is equipped with a filter that releases the water drop by drop.
Advertisement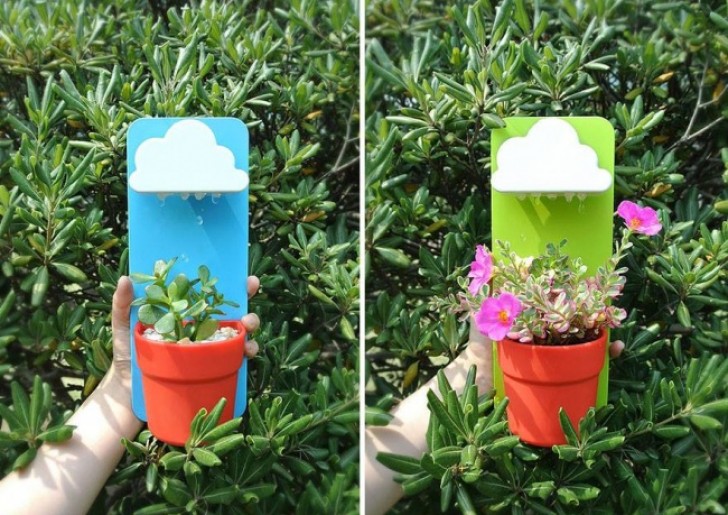 5. LED Bottles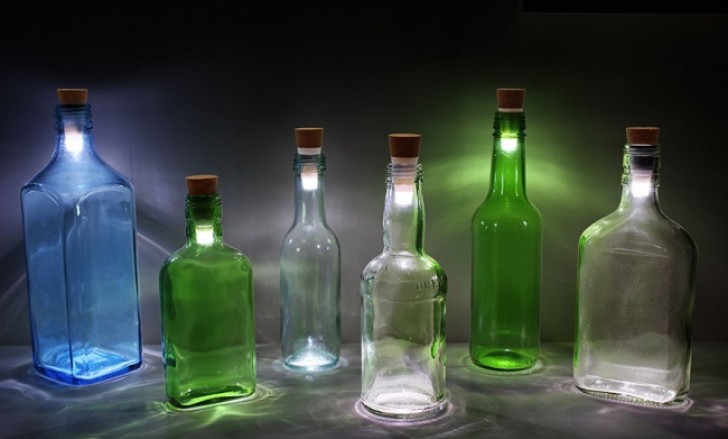 The idea of creating a lamp from a glass bottle is not so new, but what is new is the idea of putting a LED light in the bottle cork! This way, there are no electric wires to ruin the final effect.
Advertisement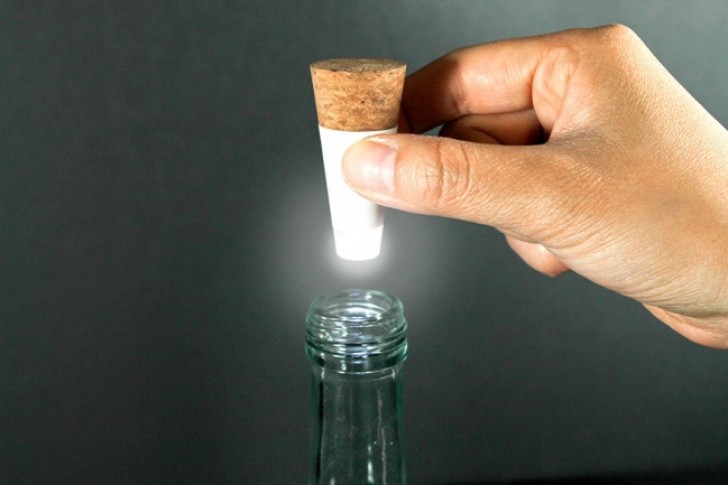 6. Furniture that can recharge your smartphone!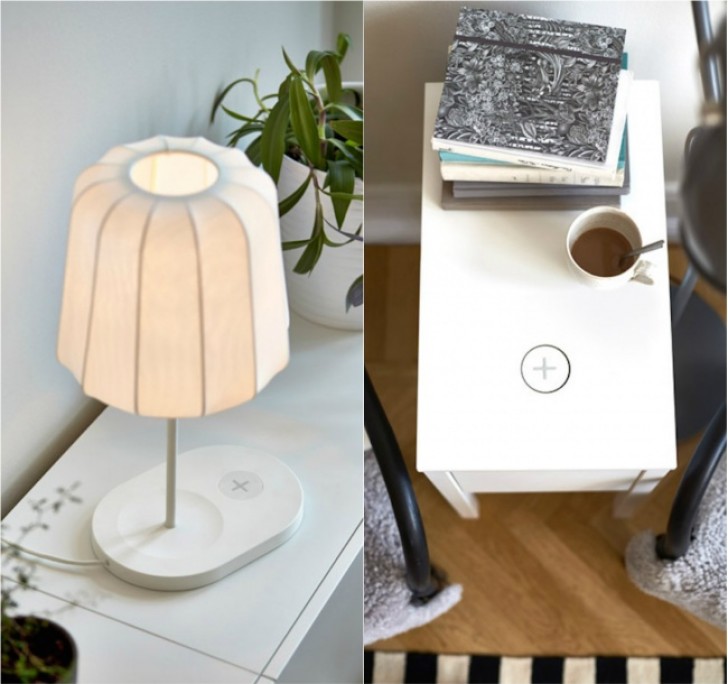 IKEA has recently launched a line of furniture that can recharge your smartphone! The furniture is equipped with a wireless station compatible with most devices.
Advertisement
7. The paper airplane you can control with your smartphone!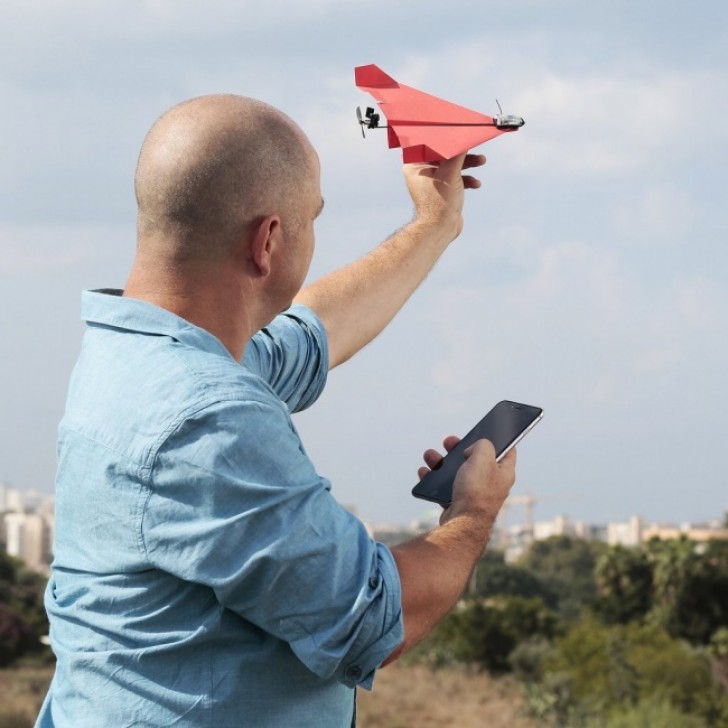 This is the dream of every child a few generations back that has finally come true! In fact, with Power Up 3, it is now possible to motorize any type of paper, light wood or plastic model airplane! Just create the aircraft, install the engine, and start the app on your smartphone! And Up, Up and Away!
Dish towels in the form of sushi.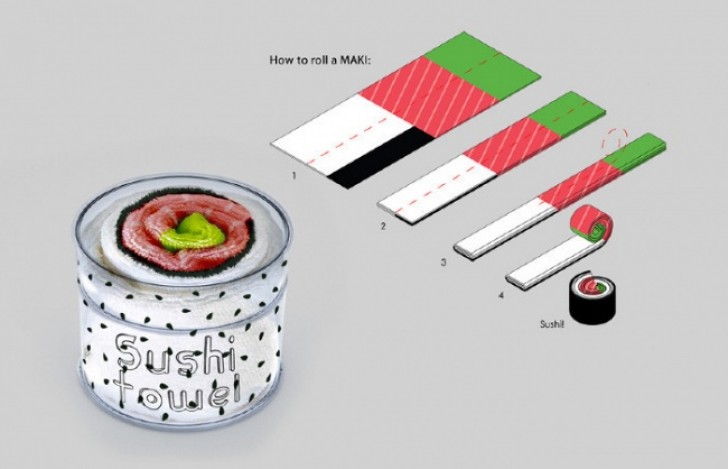 Sushi lovers? These dish towels fold in a compact way and form a giant sushi roll.
9. Solar lights for the garden.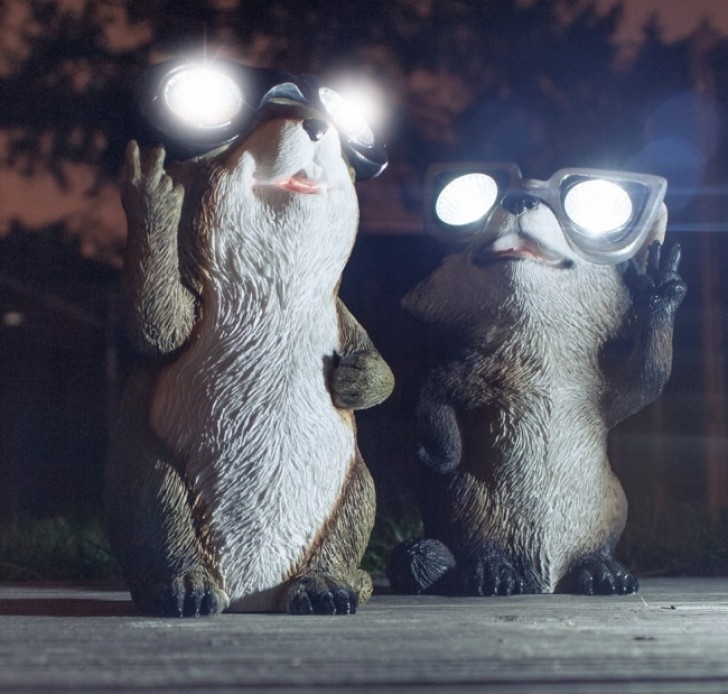 These light bulbs work like any kind of solar lights, but the peculiarity is the design! They are shaped like small moles that illuminate the environment with their large eyeglasses.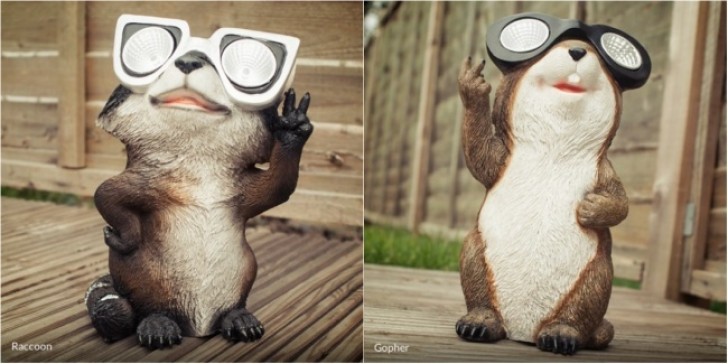 10. A set of hypnotic tea or coffee cups.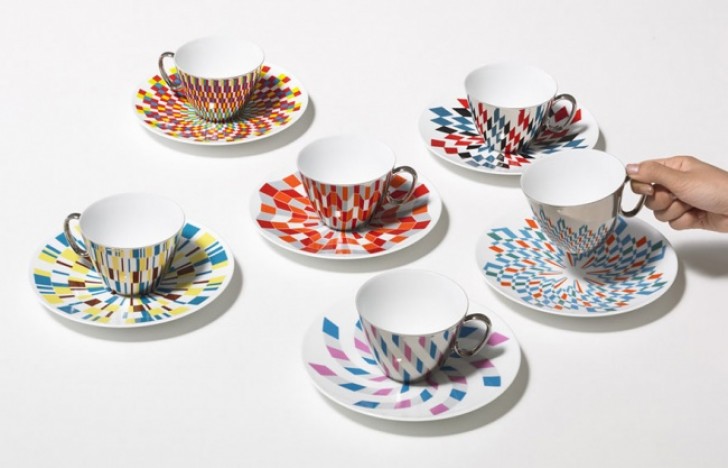 Do you like this set of cups? The fact is that this is not a set because the cups have no design but simply reflect the design that is on the saucer plate. A great idea for a hypnotic cup of coffee or tea.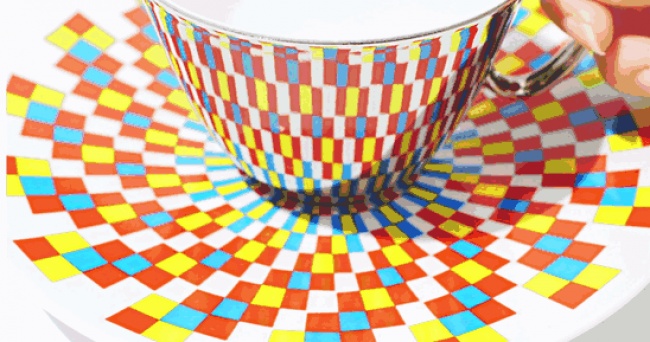 11. A rainbow table coffee.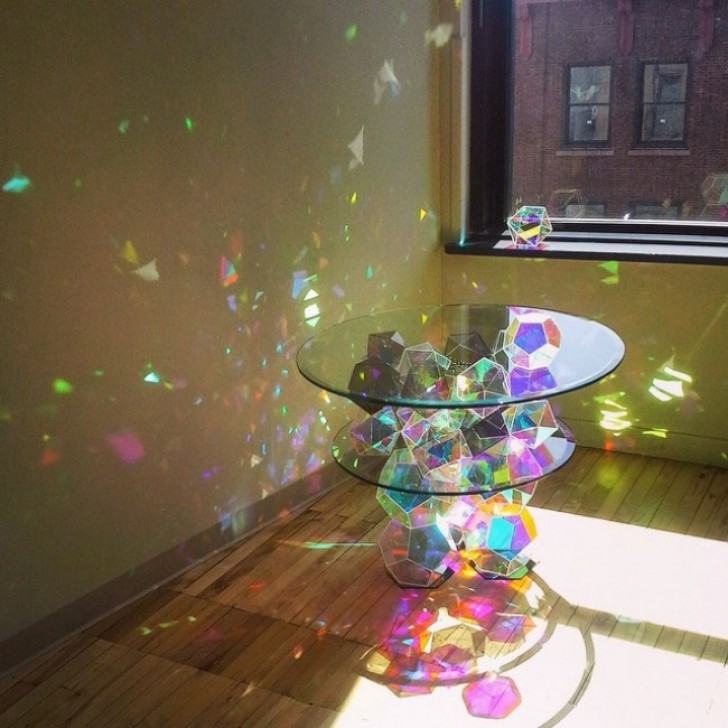 This coffee table has a base made of glass that reflects light in a thousand colors. Not only does the table itself reflect the rainbow colors but it also colors the entire room with a new light.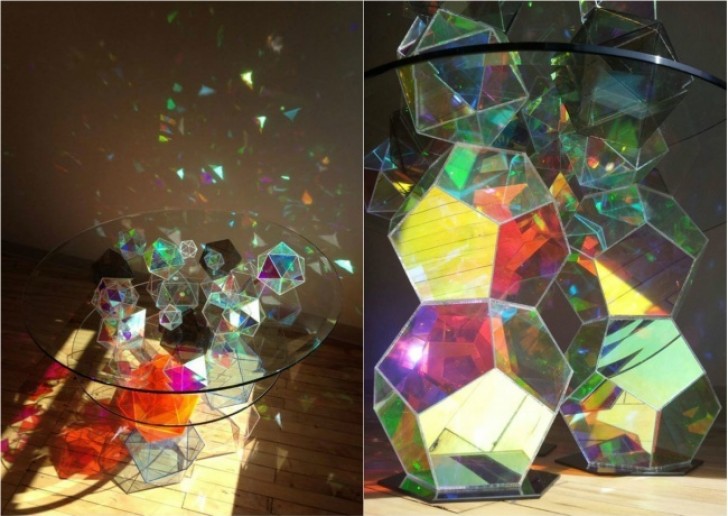 12. Tron-Like Glowing Headphones!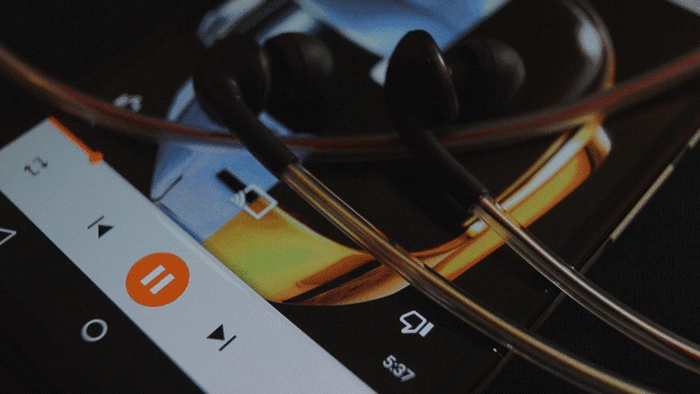 For those who love to do night-time sports, this is an indispensable gadget! The headset wire lights up in time to music or it synchronizes to your heartbeat! Also, the headphones will make a jogger more visible on a street or road at night.

13. A whale's tail squeegee for cleaning windows and other surfaces.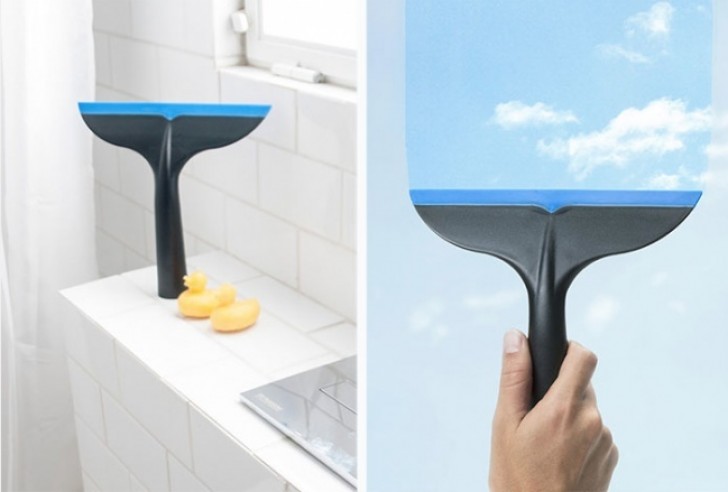 Sometimes you only need to make the look of an object similar to something else to turn it into something that is pure genius. Take a look at this whale's tail squeegee. Don't you want to try it right away?
14. The hippopotamus sofa.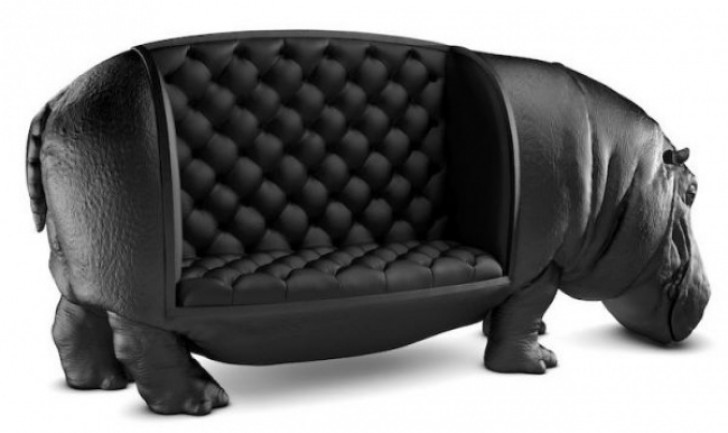 Just looking at it creates an irresistible desire to sit on this soft sofa!
15. Lamp-shaped bookmark.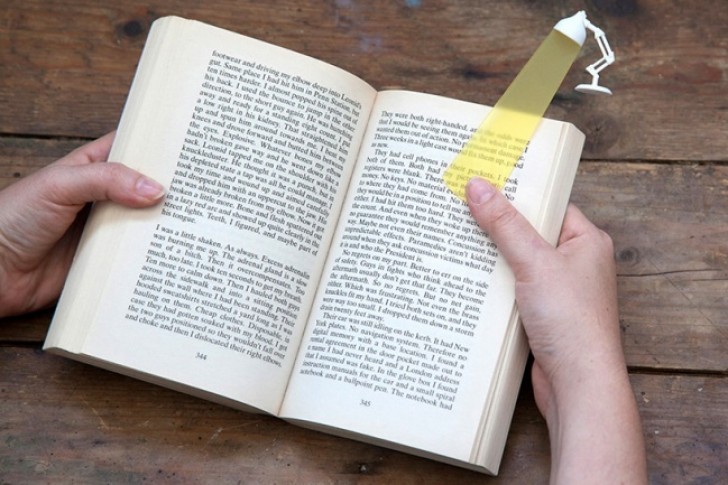 The Peleg Design Studio has created this bookmark in the shape of a lamp projecting a beam of light. A cute accessory for those of you who love to read!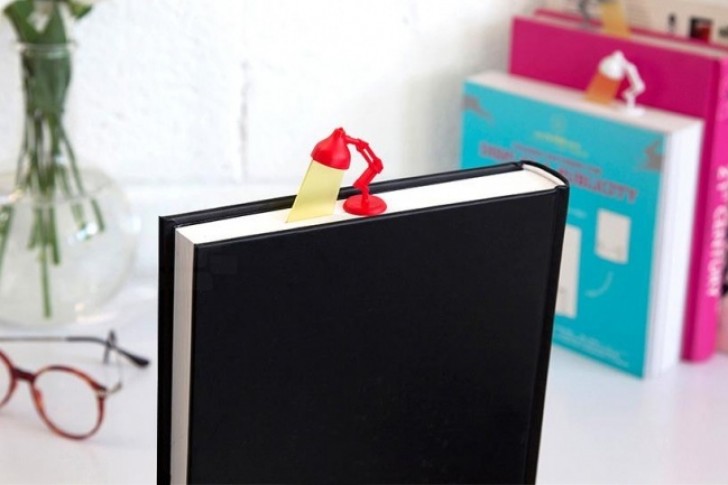 16. Shoes with interchangeable heels.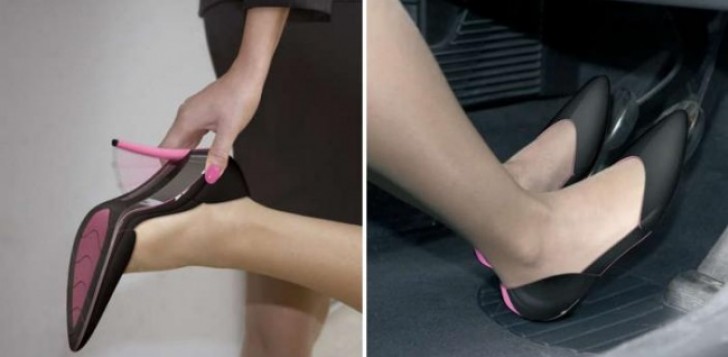 They are called Le Sheilas' Wheels and they are different from any other pair of shoes! Not only can the heel be removed and changed with a different color, but you can also choose between heels of different heights!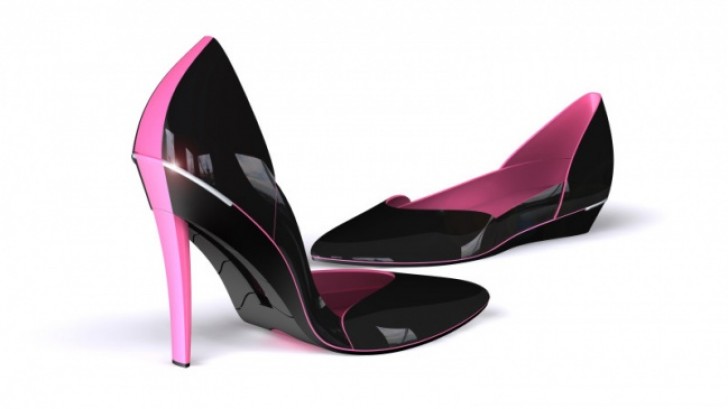 17. The smart electric socket plug and cord!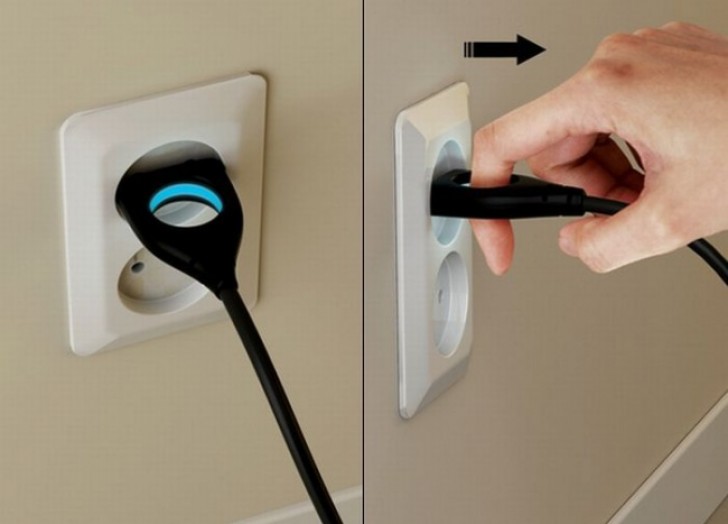 Don't you wish that all plugs and sockets had this detail? Inside the opening on the head of the plug is an LED light that assures you that it is functioning and at the same time indicates the presence of the electrical socket on the wall.
18. Barbecue grill for balcony railings.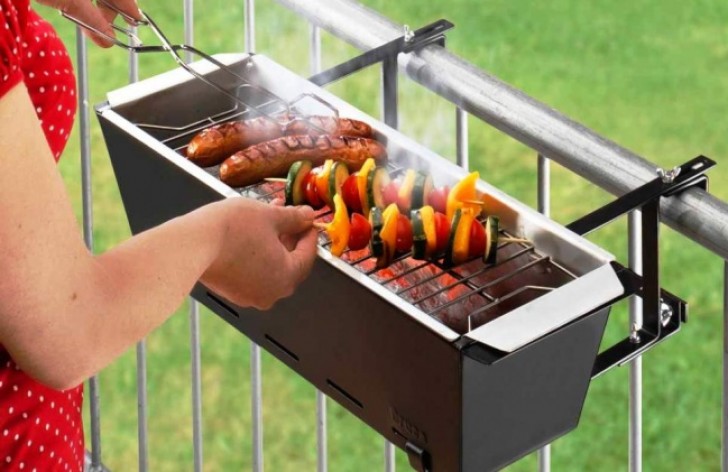 With this invention, designer Simon Strachinaru has made sure that just about everyone, even residents in big cities can have the opportunity to indulge in having their own barbecue in comfort. The grill has a form and design that recalls traditional rectangular balcony flower boxes.
19. A bedspread on which you can draw and color.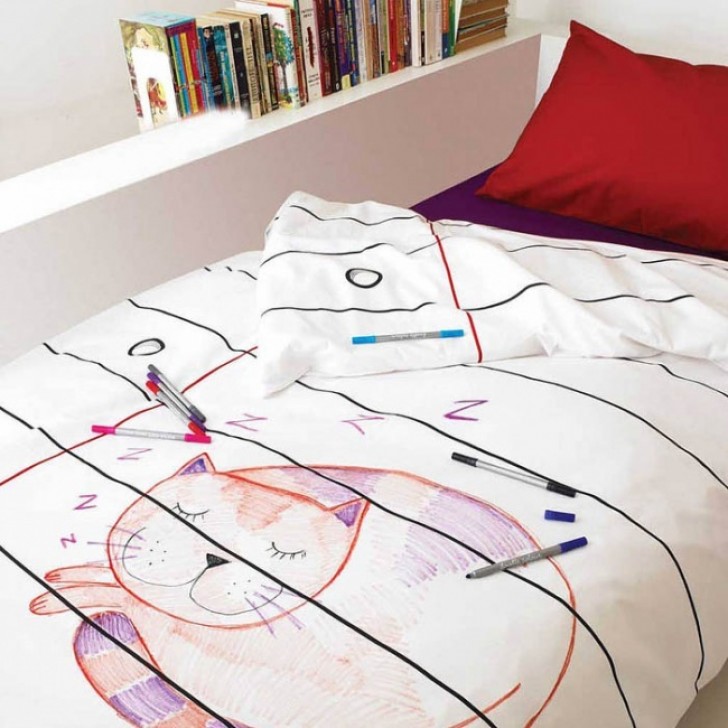 This bedspread is made of a material on which you can write, draw, or color but once it is put in the washing machine all colors and drawings are removed and it becomes as white as new!
20. Mountain beer mug.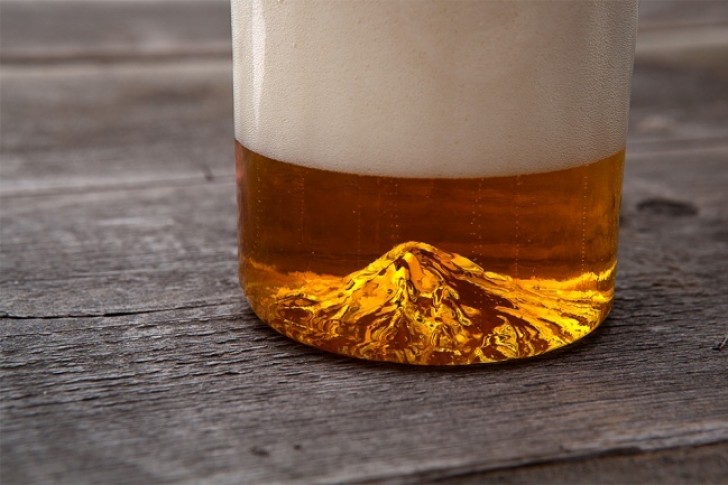 This Oregon brewery decided to add some identification of their territory to beer drinker's glass mugs. At the bottom of the beer mugs is a replica of Oregon's Mount Hood with its 11,319 feet (3,450 meters).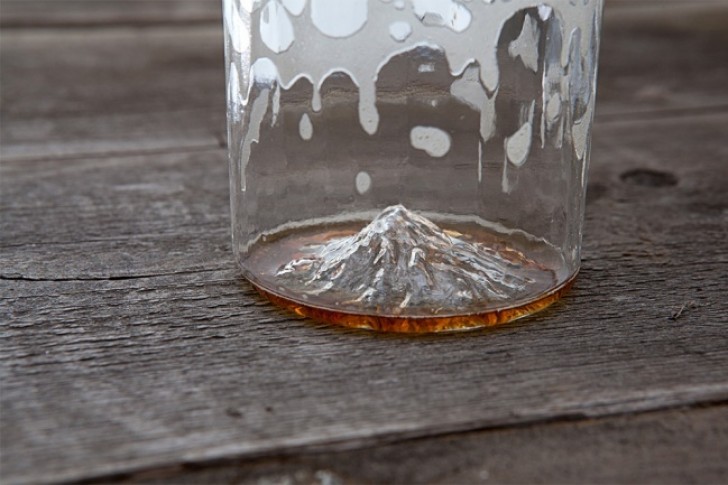 22. A special seat for riding on dad's shoulders!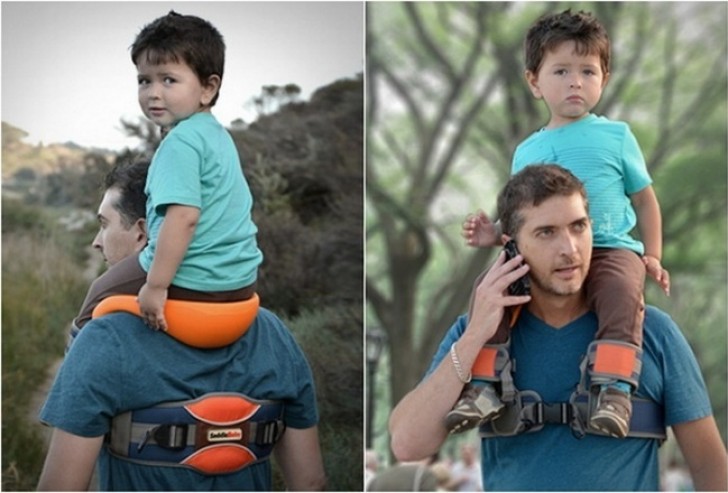 This special seat allows a child to be secure on dad's shoulders while allowing dad to have his hands free to do whatever he needs to do!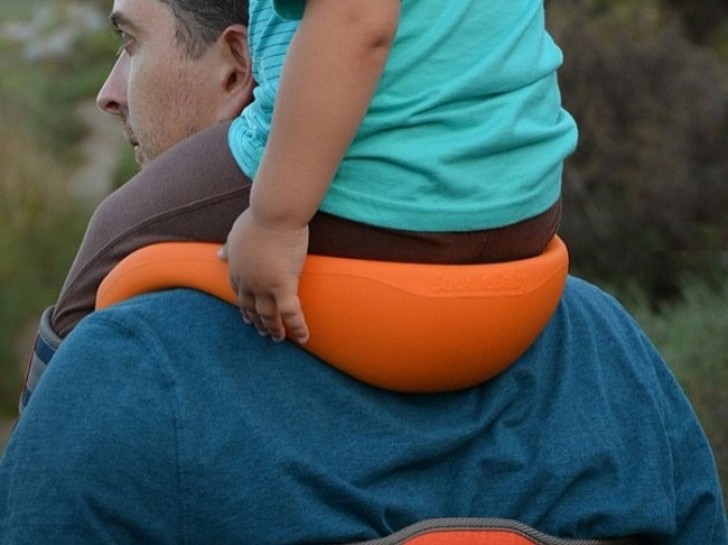 23. A cool slide tube at the Technical University of Munich!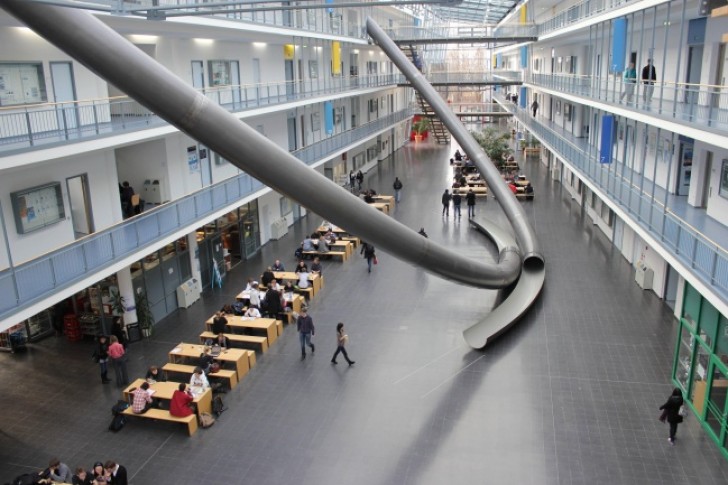 This slider tube has solved the problem of building stairs at this school, which is namely, the Technical University of Munich in Germany. The slide tube looks a bit frightening but maybe not if you try it!
24. A goniometer in the school hall.
Every school should have some goniometers in the school halls so that students can easily learn how to measure angles!