Kristof Willerton wins a Gold Medal in 2013 TUM British!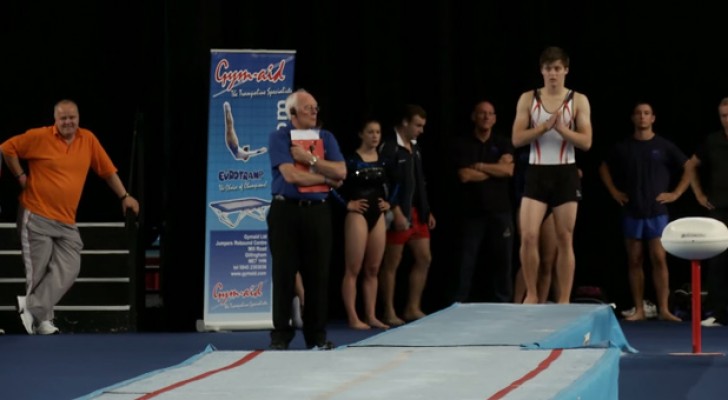 Advertisement
Kristof Willerton is a young athlete who participated in the 2013 world acrobatic championship ... and won a gold medal!  
The thing that strikes anyone watching Willerton in action is primarily that the force of gravity discovered by Isaac Newton does not appear to work on him! 
In fact, Willerton performs his routine at an incredible speed and falls perfectly to his feet, as if it were nothing! For him, it appears to be as simple as drinking a glass of water! 
However, to spectators, what he does seems to be impossible and it is hard to believe your eyes!
Advertisement