A little diva is born! Watch her in action! Wow!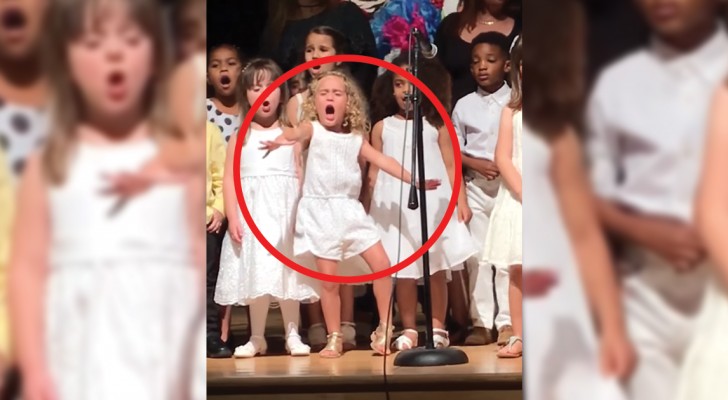 Advertisement
We are at the end of the school year recital where Sophia and her little classmates sing a song from "Oceania", a celebrated Disney animated feature film.
Despite the large number of girls on the stage, you will not have any difficulty finding little Sophia, and certainly not because she is positioned in the center of the group!
Little four-year-old Sophia, by ignoring the basic rules of group performances, has purposely accentuated her words and emphasized her movements, just like a little diva, and thereby effectively stealing the show from all her classmates!
Advertisement
Advertisement