A 96-year-old WWII paratrooper misses the adrenaline rush!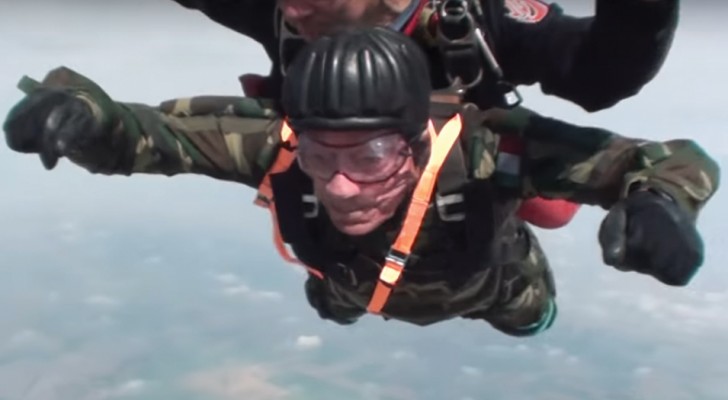 Advertisement
At the age of 96, this man has decided to experience a parachute jump!
This was not, however, his first time! In fact, during the Second World War, Giuseppe De Grada had been an Italian paratrooper and had taken part in the Battle of El Alamein in Egypt.
However, obviously, after retirement and due to advancing age, De Grada had not felt the thrill and adrenaline rush that a leap into the blue sky naturally causes.
He had decided to wait and make a parachute jump when he was 100 years old but he says, "After my hip operation a few years ago, I figure you never know so ..."
Here is his fantastic parachute jump at 96 years of age! Can you imagine the adrenaline rush!? :)
Advertisement
Advertisement