"Zeppole" a famous and absolutely delicious Italian treat! Mamma Mia! ;)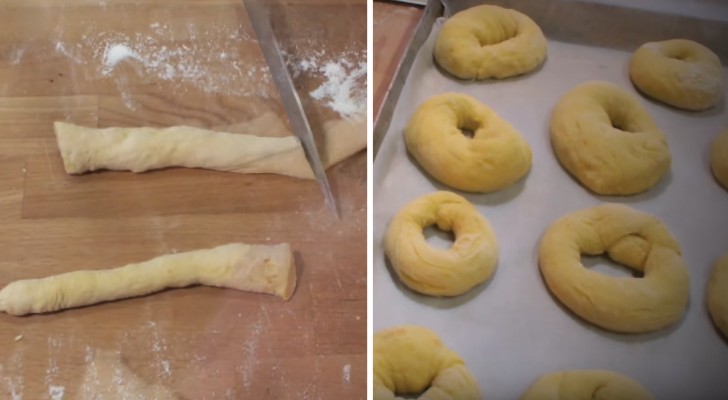 Advertisement
Each tradition that celebrates the arrival of the Carnival season involves the preparation of sweets; and in the Italian tradition, in addition to "chiacchiere" (Carnival fritters) and castagnole (Damselfish), there are also zeppole (Italian Fried donuts).
Therefore, today we explain how to prepare these scrumptious Italian fried donuts (they are different from the other "donuts" made for celebrating St. Joseph!).
Ingredients:
250 gr of flour Manitoba
400 gr flour 00
250 ml of milk
60 g of yeast (+ 2 tablespoons sugar)
2 eggs
2 small potatoes
2 tablespoons  sunflower oil
grated peel of a lemon and an orange

1 small glass of Strega liqueur
1 teaspoon of vanilla extract
pinch of salt

granulated sugar to decorate
peanut oil for frying
Advertisement
Begin by boiling the two small potatoes. Then warm up the milk and add the sugar and baking powder.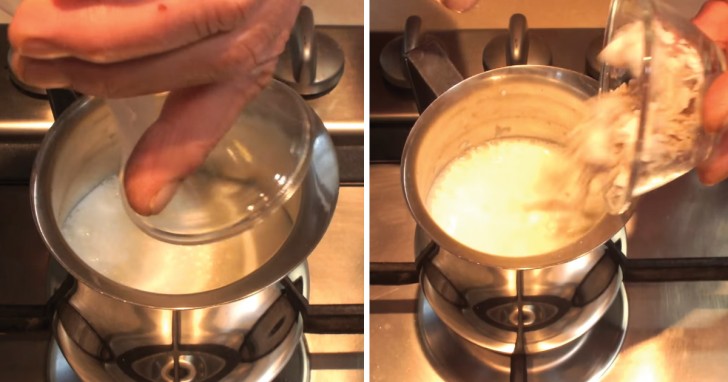 Advertisement
As soon as the milk is warm, remove from the heat and pour the mixture into a bowl; add half of the Manitoba flour and then add the potatoes, which you should have already mashed.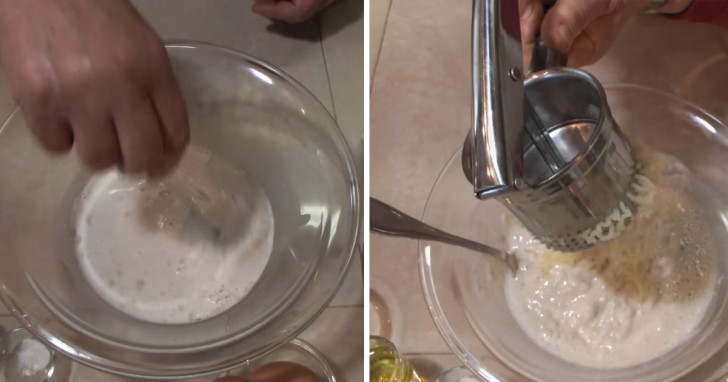 Carnival Zeppole aka Fried Donuts discover how to prepare this delicious Italian pastry! "Zeppole" a famous and absolutely delicious Italian treat! Mamma Mia! :)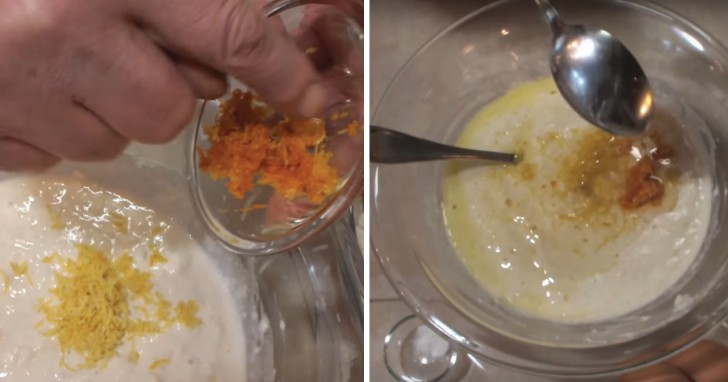 At this point, incorporate the vanilla, eggs, and the remaining Manitoba flour and do not forget to add a pinch of salt.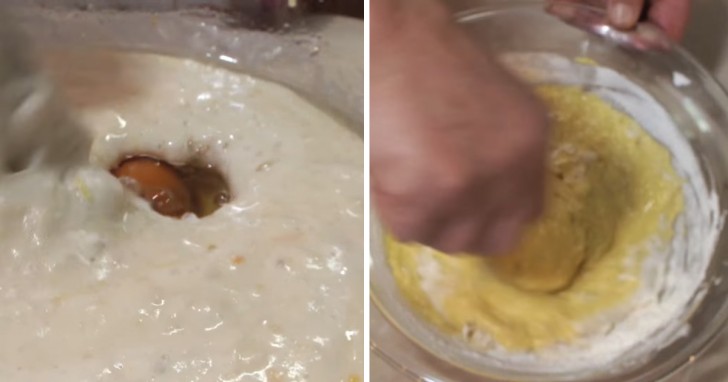 Stir well and then start adding the type 00 flour -- a little at a time.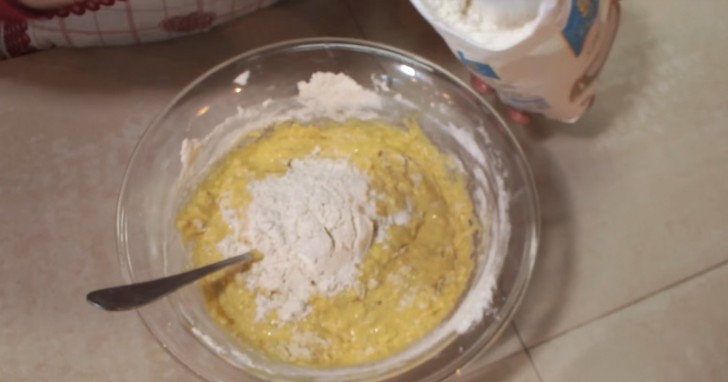 Advertisement
When the dough no longer sticks to the bowl, you can start to knead the dough with your hands, while continuing to add the type 00 flour until you have a soft and elastic dough.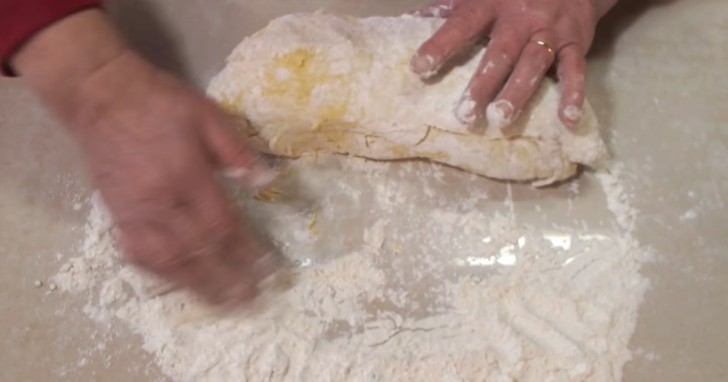 Put the dough back into the bowl, make a cross-shaped cut in the middle of the dough and cover, first with transparent plastic wrap and then with a cloth. Let the dough sit and rest in a warm place for one hour.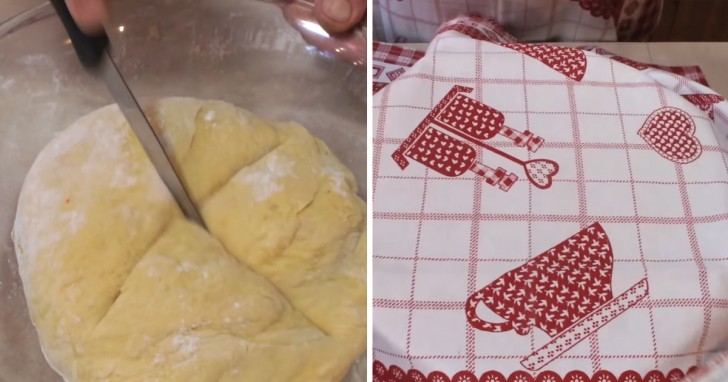 Advertisement
After one hour, remove the dough from the bowl, briefly knead the dough again with a little flour, and then start to create the donuts. Once the donuts are ready, let them rest again for a few minutes, after which you are ready to fry them!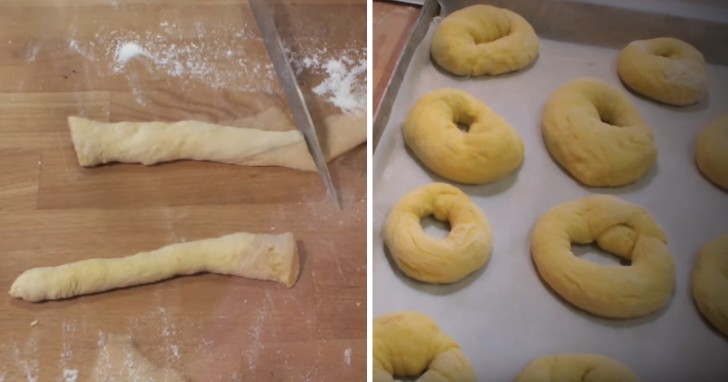 Pour the peanut oil into a large pot and heat it up, before dipping the donuts in the oil, please do a frying test with a small piece of the dough. If the oil is hot enough, you can immediately start frying the donuts! Turn the donuts over several times until they are golden brown and once drained --- dip them in the sugar.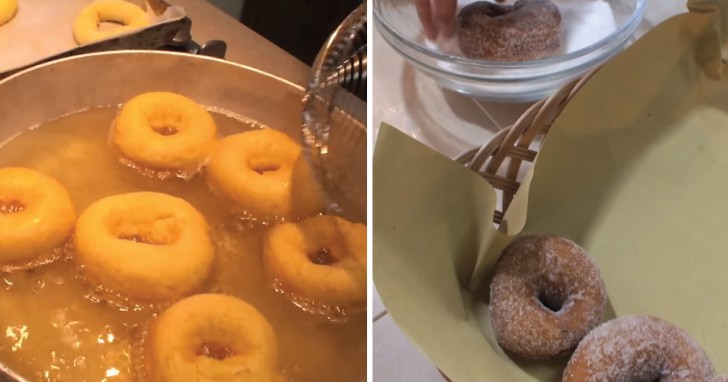 Advertisement
Good snacking and Happy Carnival!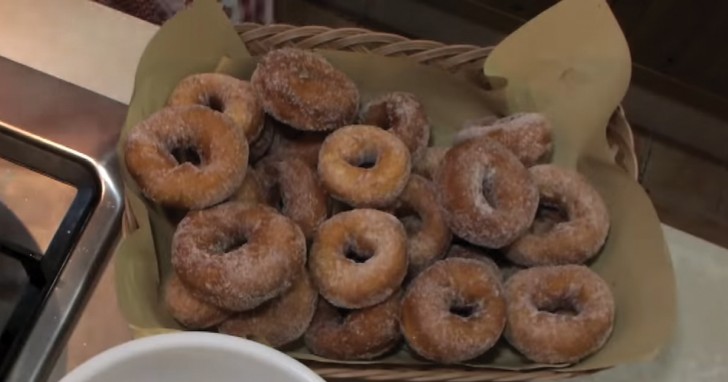 Follow the video below to review each step!
Advertisement