Balancing ladder tricks like this you have never seen before!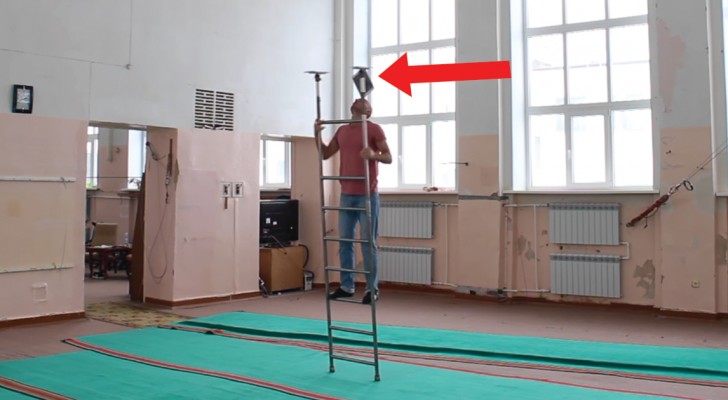 Advertisement
There are many acrobats in the world, but we are pretty sure that you have never seen anything like this!
In fact, this Russian man is not only a master when it comes to balancing ladder tricks but he also performs acrobatic tricks as well.
Furthermore, he is even able to climb a ladder without needing to lean it against anything, to which he adds the difficult trick of balancing a tablet on his forehead while climbing the ladder! Wow! You cannot help but admire his unusual talent!  
Advertisement