This traditional Carnival sweet is fantastic! Eating is believing! :)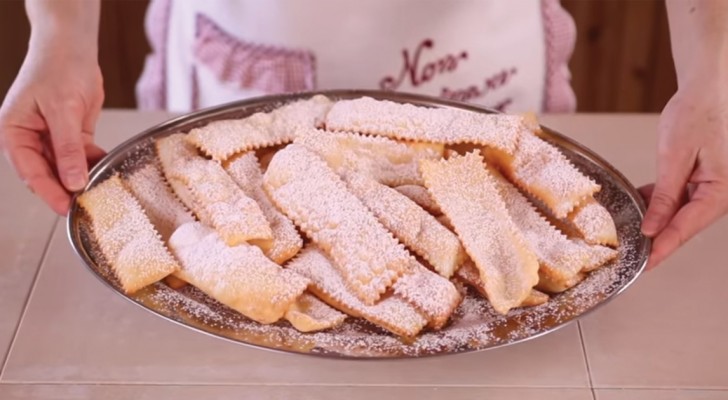 Advertisement
In the month of February, more than in any other month, people give in to their sweet tooth! Indeed, it is really hard to resist the temptation to eat one of the most famous traditional Italian cuisine desserts. 
In fact, during the Carnival season is the moment when people are allowed to indulge in doing what is usually not done ... like for example ... eating an extra serving of dessert!  

In this article, we will show you all of the steps to make the original recipe known as "frappe" or "chiacchiere" or simply "Carnival fritters" that are irresistible in their delicious simplicity! 
Ingredients:
1 egg
1 tablespoon sugar
1 tablespoon anise liquor or white wine (optional) 
1 tablespoon of sunflower oil
grated peel of one lemon (quantity according to taste)
A pinch of salt
140 gr of flour
Oil for frying
Powdered Sugar aka Icing sugar
via Youtube
Advertisement
In a mixing bowl combine the ingredients in the following order: one egg, sugar, liquor, olive oil, lemon zest and a pinch of salt.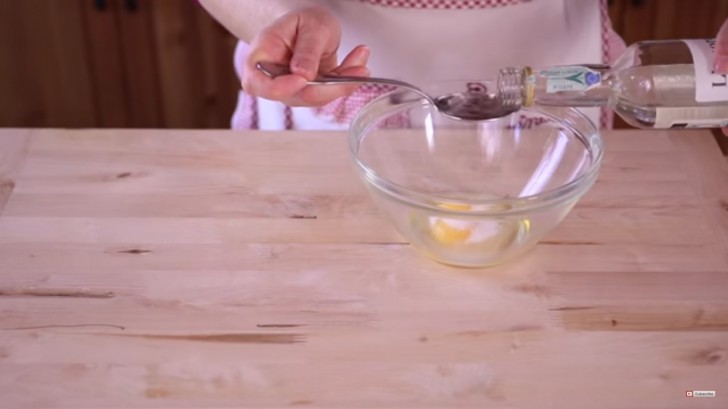 Advertisement
Mix the ingredients then add the flour little by little.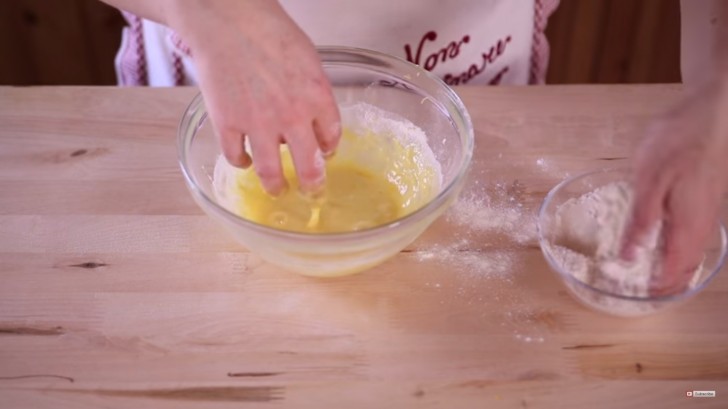 Knead the ingredients with your hands and when you have formed a ball, place it on the work surface and continue kneading until the dough is elastic and soft but not sticky!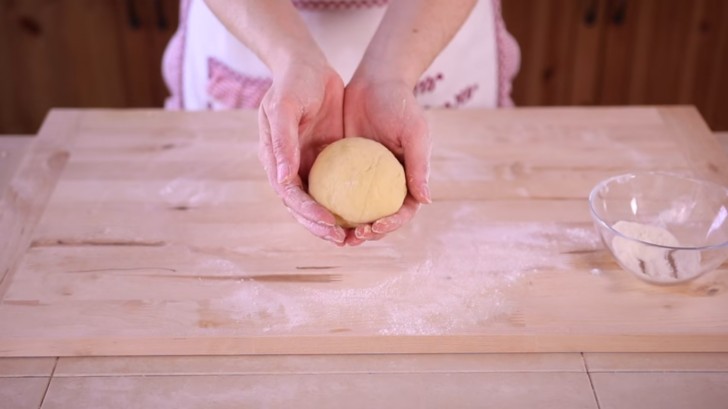 If necessary, you can use an additional amount of flour.
Use a rolling pin to make the dough as thin and as square-shaped as possible.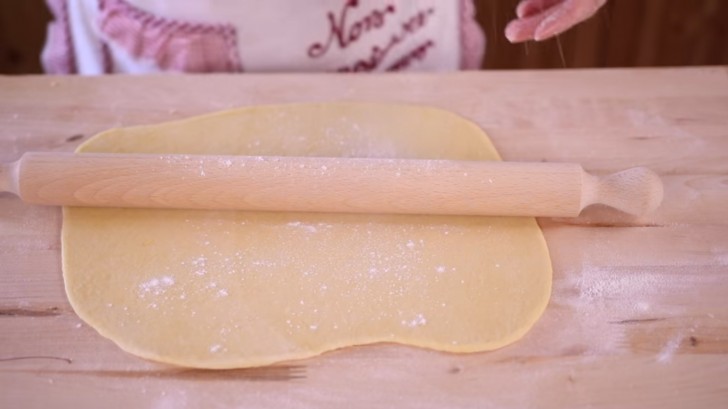 With a toothed dough cutter wheel create strips of dough.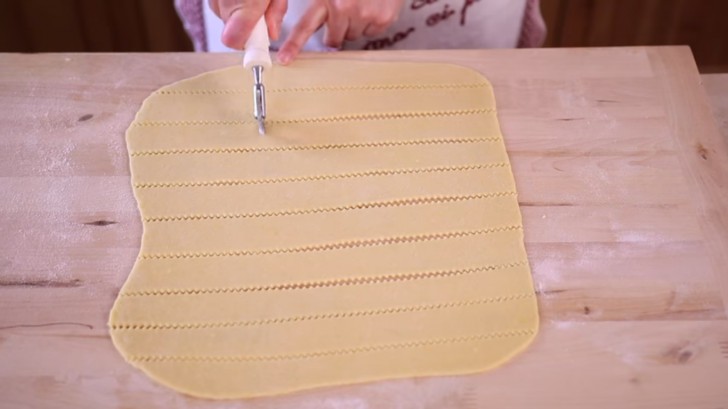 Advertisement
Heat a generous amount of sunflower oil in a pan for frying.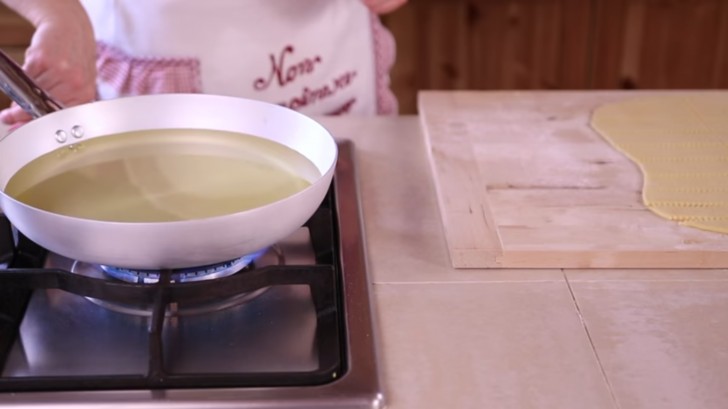 Place the fritters in the hot oil and only when the fritters quickly rise to the surface and have become golden brown should you pull them out of the hot oil.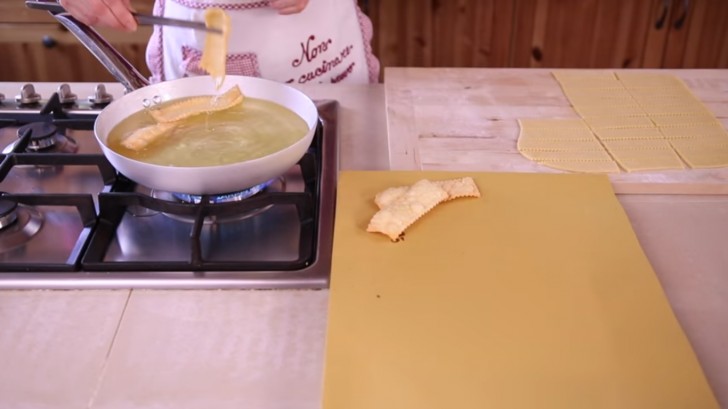 Advertisement
The final touch is the obligatory sprinkling of powdered sugar!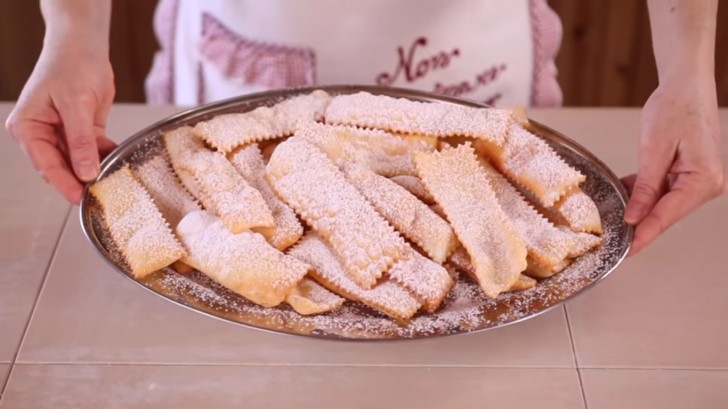 This is the traditional recipe for a delicious Carnival sweet!

Would you prefer to avoid frying? They can also be prepared in the oven!

The process is exactly the same! You just have to cut the strips slightly wider and cook them in the oven in a baking pan lined with parchment paper at 200°C (400°F) for 10 minutes!
Advertisement