A monkey adopts motherless puppies!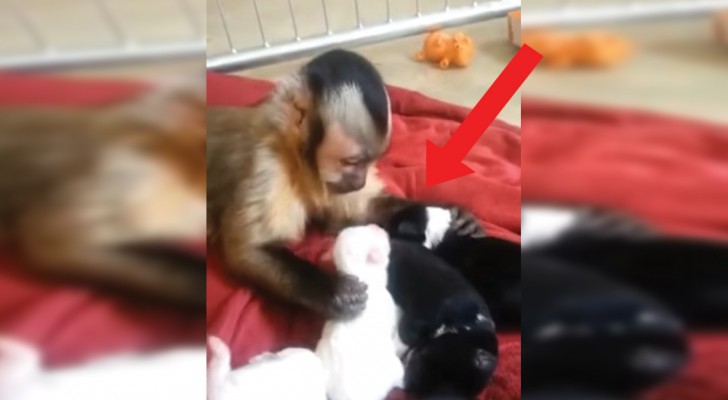 Advertisement
We do not know under what circumstances this monkey now finds herself in such close contact with a litter of young puppies!
Nevertheless, the fact is that the animal does not hesitate to demonstrate all of her maternal and protective instincts. Just look at how gently she caresses the little puppies and tries to give all of them some loving care.
As soon as one of them moves, she immediately jumps to attention....so sweet!
Advertisement