Another unconventional and unique DIY decoration!
Do you love Christmas traditions to the point that a single Christmas tree is not enough? Would you like to impress your guests with different kinds of unique decorations?
Or maybe you have cats at home, and you already know that a classic Christmas tree would never make it to Christmas Eve intact?
Here is a simple idea to decorate your house in a truly original way. Gather a number of tree branches, get a roll of string, and be sure to buy some decorative lights to set the mood!
Gather a number of tree branches of different sizes and lengths to create the shape of a Christmas tree.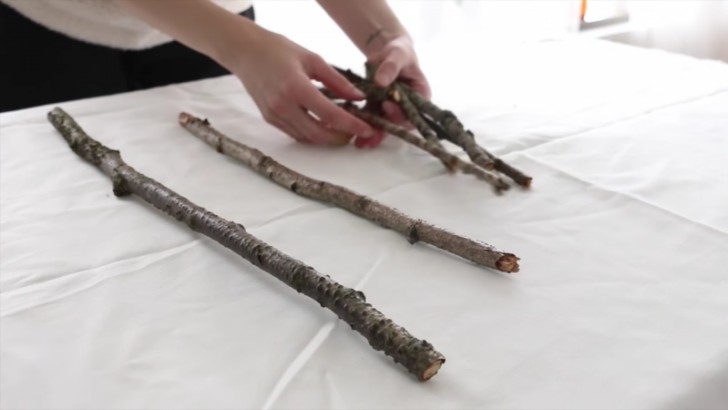 Next, leaving space between the branches, tie them together starting from the longest to the shortest branch.
At the top leave enough string to use to hang the decoration and then continue to tie the branches together.
This time, move from the shortest branch to the longest branch, while respecting the space and distance between one branch and the other.
Now you can hang your branch Christmas tree on a wall and decorate it with string lights or in any other way you wish!
Here is a video tutorial that shows you exactly how to do it!