An amazing motorized bag to facilitate traveling!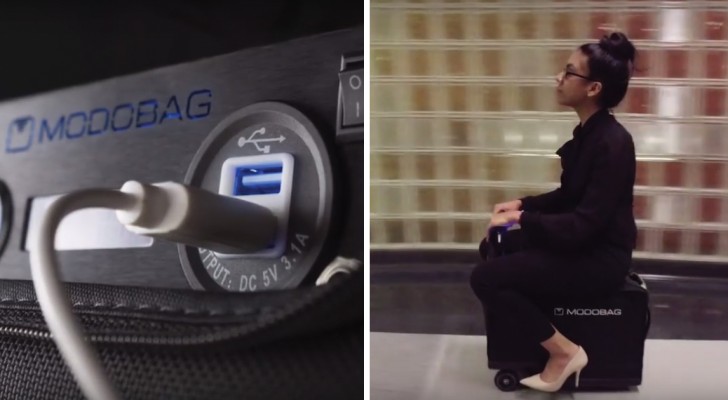 Advertisement
We can hardly believe it but the era of the airport trolley is coming to an end.  As matter of fact, straight from Chicago, comes a new invention called the Modobag which is a motorized suitcase that you can ride!
The amazing Modobag will allow us to move quickly and easily inside an airport (or outside!) thereby reaching our destination three times faster! The Modobag respects the size dimensions of common carry-on luggage or baggage with the added benefit of giving us the ability to charge our cell phone!
Watch it in action and tell us what you think!
Advertisement
Advertisement